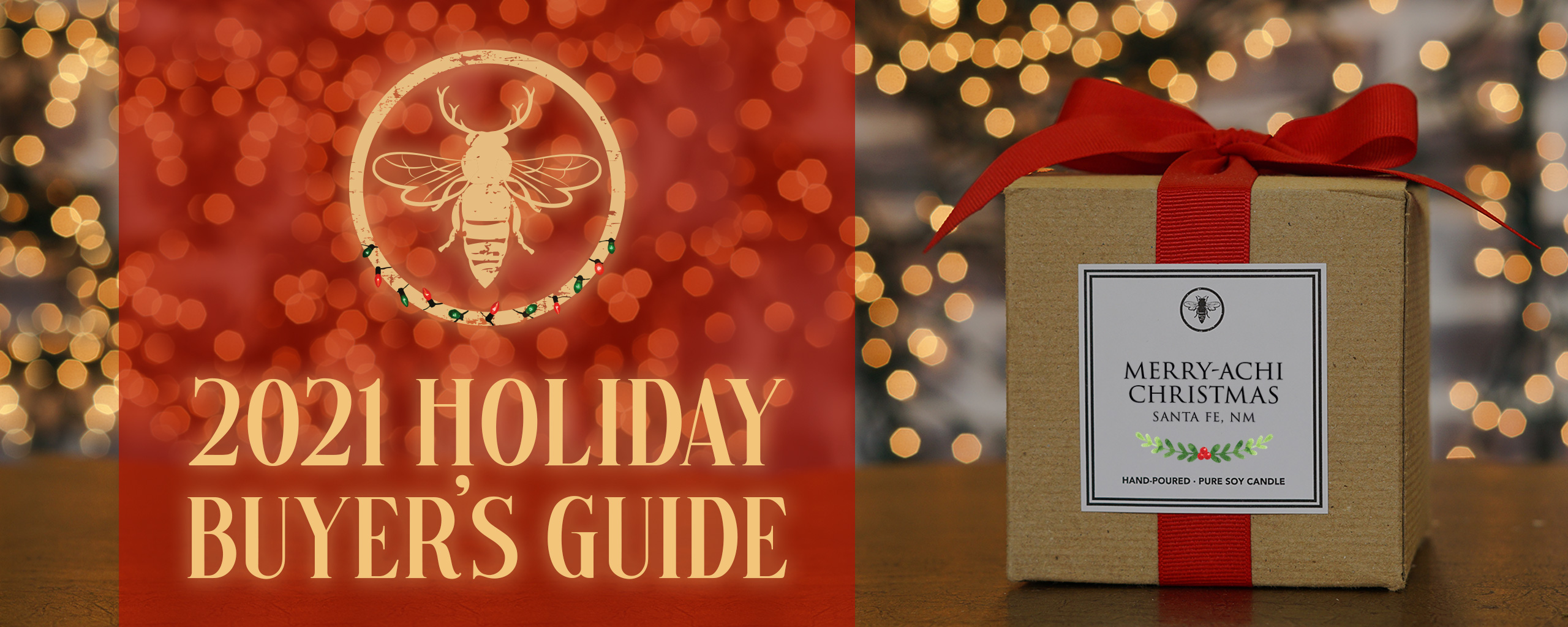 They call it candle season for a reason: Neighborhood retail partners triple their candle sales during the holiday months! Capitalize on the Christmas craze by creating unique candle gifts that are custom-tailored for your customers! Here's how:
Our Neighborhood fragrance menu features three fabulously festive Christmas scents that can added to your personalized collection. Pick your favorite (or add all three — the more the merrier!)
FYI: Wondering which seasonal scent sells best? It's Fragrance No. 2! This fiery hot fan favorite consistently leads the pack while Fragrance No. 14 and Fragrance No. 21 tie for second.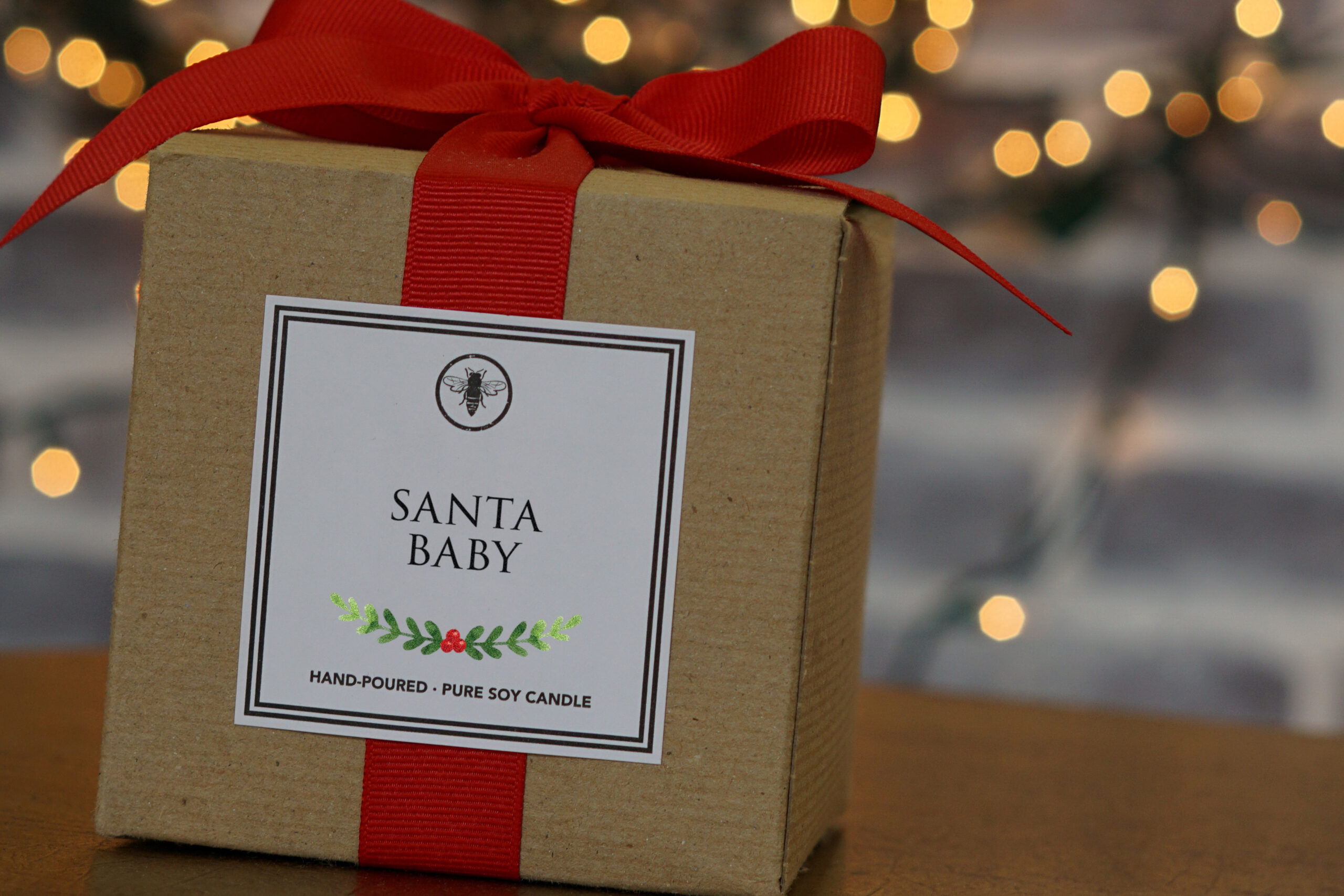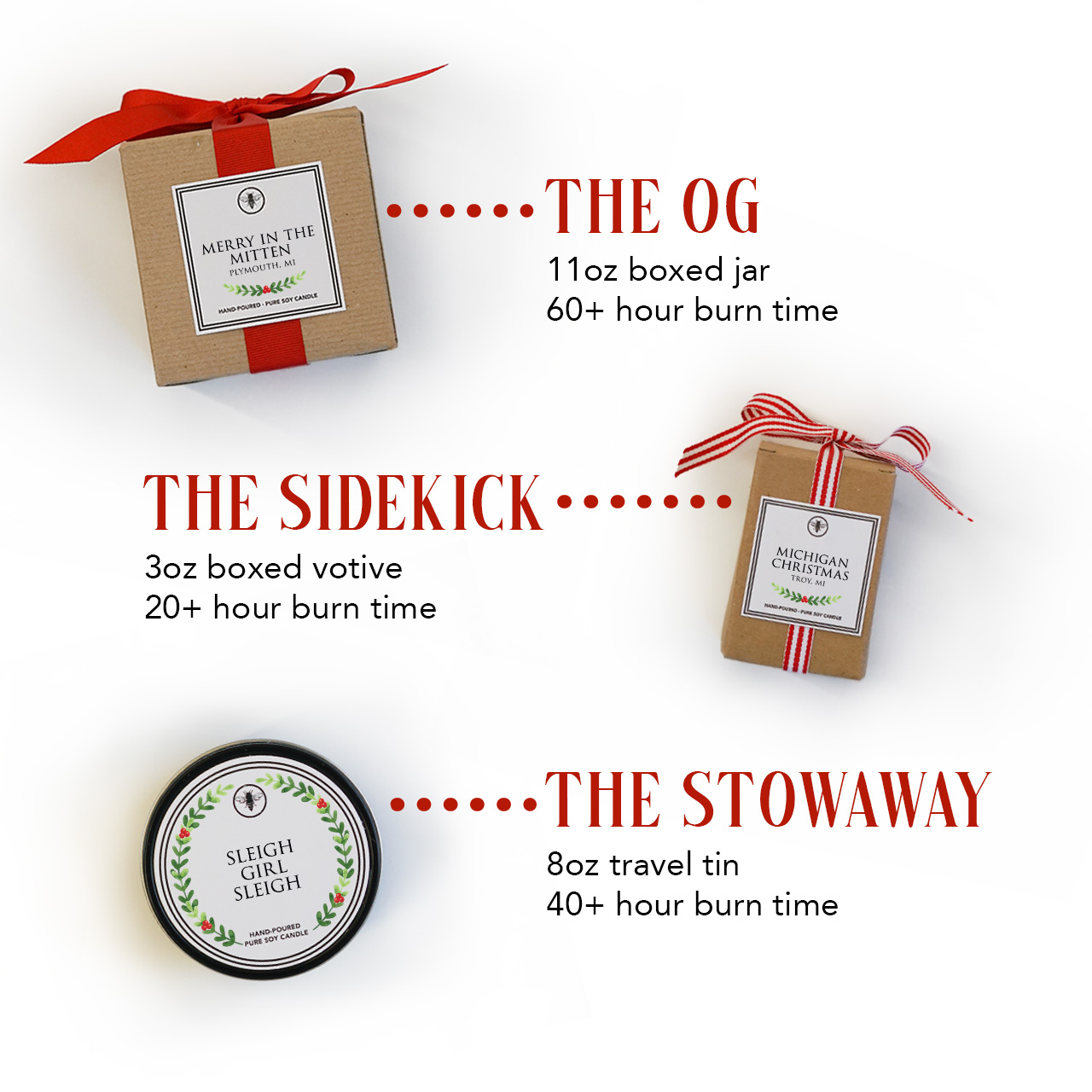 Festive Upgrades are FREE!
Our signature box and bow packaging make Neighborhood candles the perfect grab-and-go holiday gift. And for an extra dash of festive, our three Neighborhood Holiday scents come with complimentary colored ribbon and feature a holly branch swag printed on the labels!
Vessel Options
Our OG (11oz boxed candle) is a bestseller year-round. While our smaller vessel options don't hold a candle to the OG (hehe), the Sidekick (3oz boxed votive) and Stowaway (8oz travel tin) do see a significant boost in sales during the holiday months.
Why? Because 'Tis the Season for Stocking Stuffers! These merry little minis make a great add-on for gift baskets and stockings, so don't forget to include festive gifts of all sizes in your holiday stock up!
Personalized names are what set the candles in your Neighborhood collection apart — and your holiday additions are no exception! Pair our holiday scents with creative candles names that will resonate with your customers this holiday season!
Home for the Holidays

You can't go wrong with holiday candle names inspired by home:
Christmas in the Carolinas
Lowcountry Christmas
Cajun Christmas
Christmas on the Cape
Coastal Christmas
New England Holiday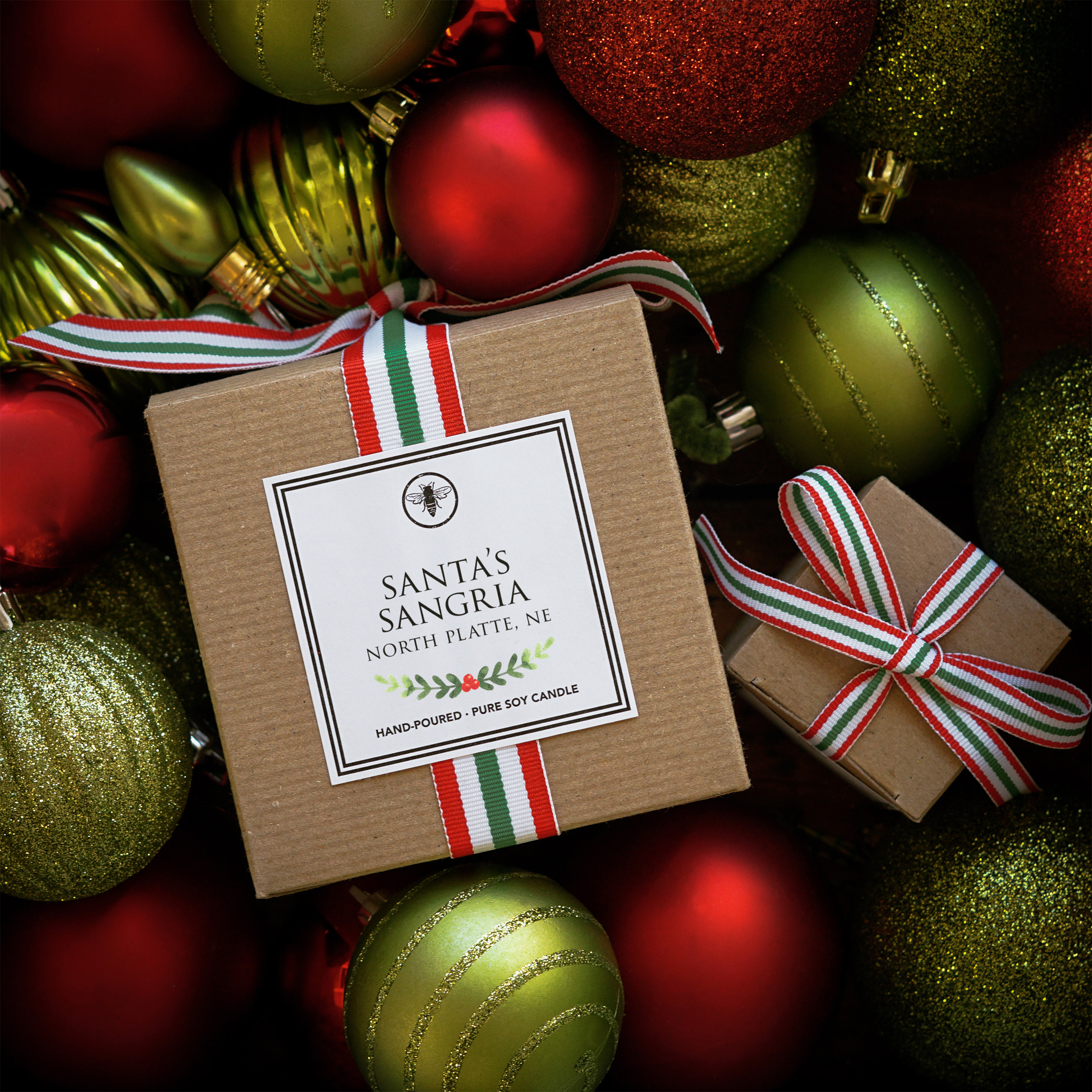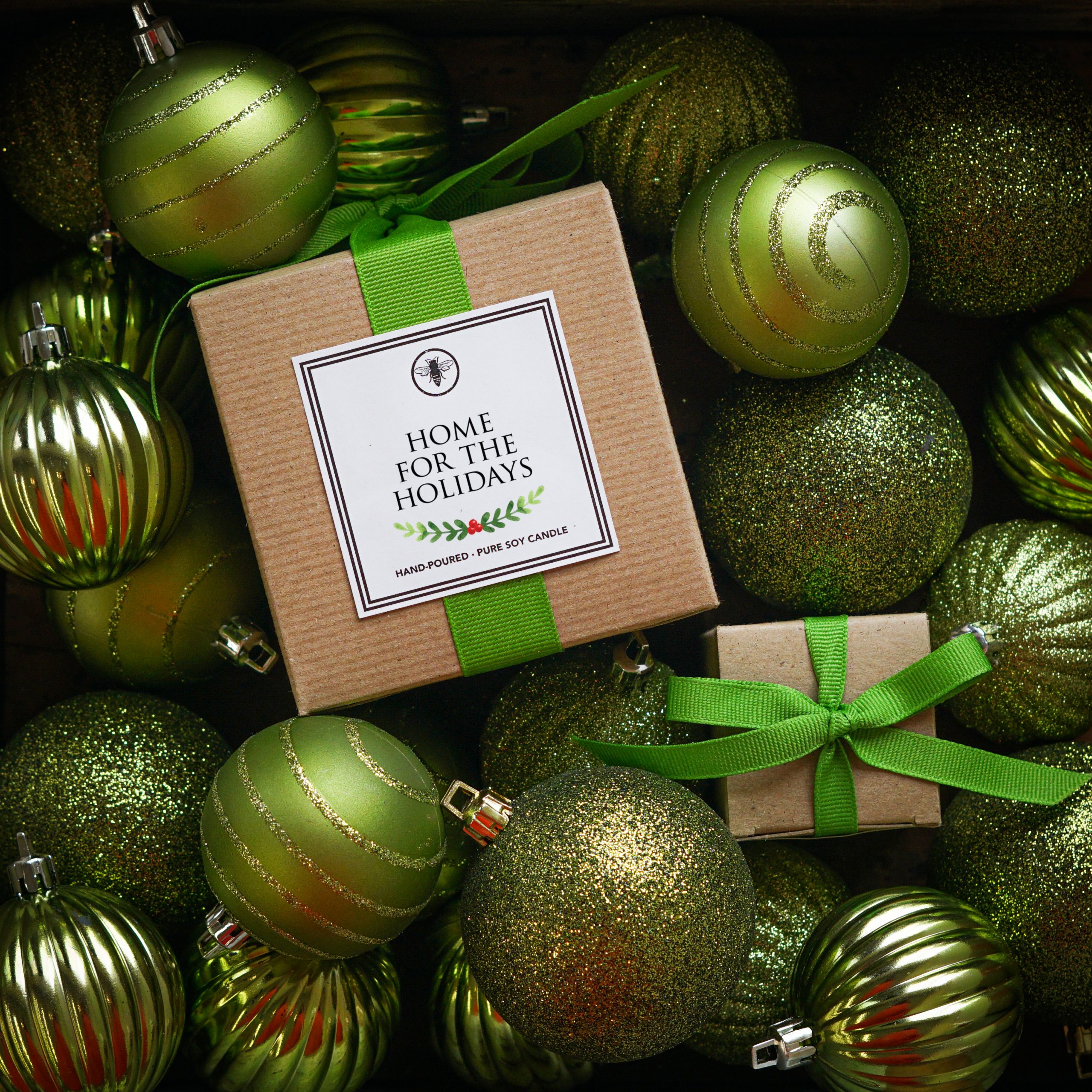 Feeling creative? Take local love to the next level with candle names that capture what makes the holidays special in your hometown:
Baby it's Warm Outside
Jingle Shells
'Tis the Sea Sun
Merry-achi Christmas
Sandbar Santa
Heaux Heaux Heaux
Bayou Blessings
Sand is the New Snow