If you ask us, gifts for Mom never go out of season. Whether you're stocking up for Mother's Day — or celebrating local mothers every day — put the 'hood in motherhood with mom-inspired candles for your Neighborhood collection.
Here's how:
Take the guesswork out of finding great gifts and go with our Top Picks! These sure-to-please candles are shown pre-paired with our fragrance and colored ribbon suggestions. Order as-is to make stocking up stress free (or mix it up to make them your own!)
Looking for a sweet treat that's totally unique? Get creative and come up with your own candle name, fragrance, and colored ribbon combination for a gift that's one-of-a-kind (just like Mom)!
1. Start with Scent!
From sassy to sweet (and everything in between!), we've got scents to suit every mom. To make choosing a little easier, here's a shortlist of fragrances that are great for gifting:
No. 3 | Sandalwood & Vanilla
Soft and clean, this subtle scent is great for new mamas that want to light up (but keep baby breathing easy!)
No. 9 | Meadowgrass, Bergamot & Freesia
Smells just like fresh cut florals (but unlike a bouquet, this fragrance won't wilt in a week!)
No. 18 | Lavender & Sweet Clover
This soothing scent sets the mood for self-care (and some much needed Vitamin Zzzzzz!)
No. 19 | Jasmine, Lily & Bitter Orange
A strong, sophisticated fragrance for a strong, sophisticated mamacita!
2. Name Your Creation
Once you've picked a scent, it's time to give your personalized candle a name! Keep it local with names that are close to home (like Mountain Mama and Michigan Mom), or create a candle that celebrates moms anywhere! Here are some of our favorites:
Best. Mom. Ever.
M❤️M
Home is Where Your Mom is
Chaos Coordinator
Essential Mama
Mama Bear
Dance Mom
I ❤️ Mom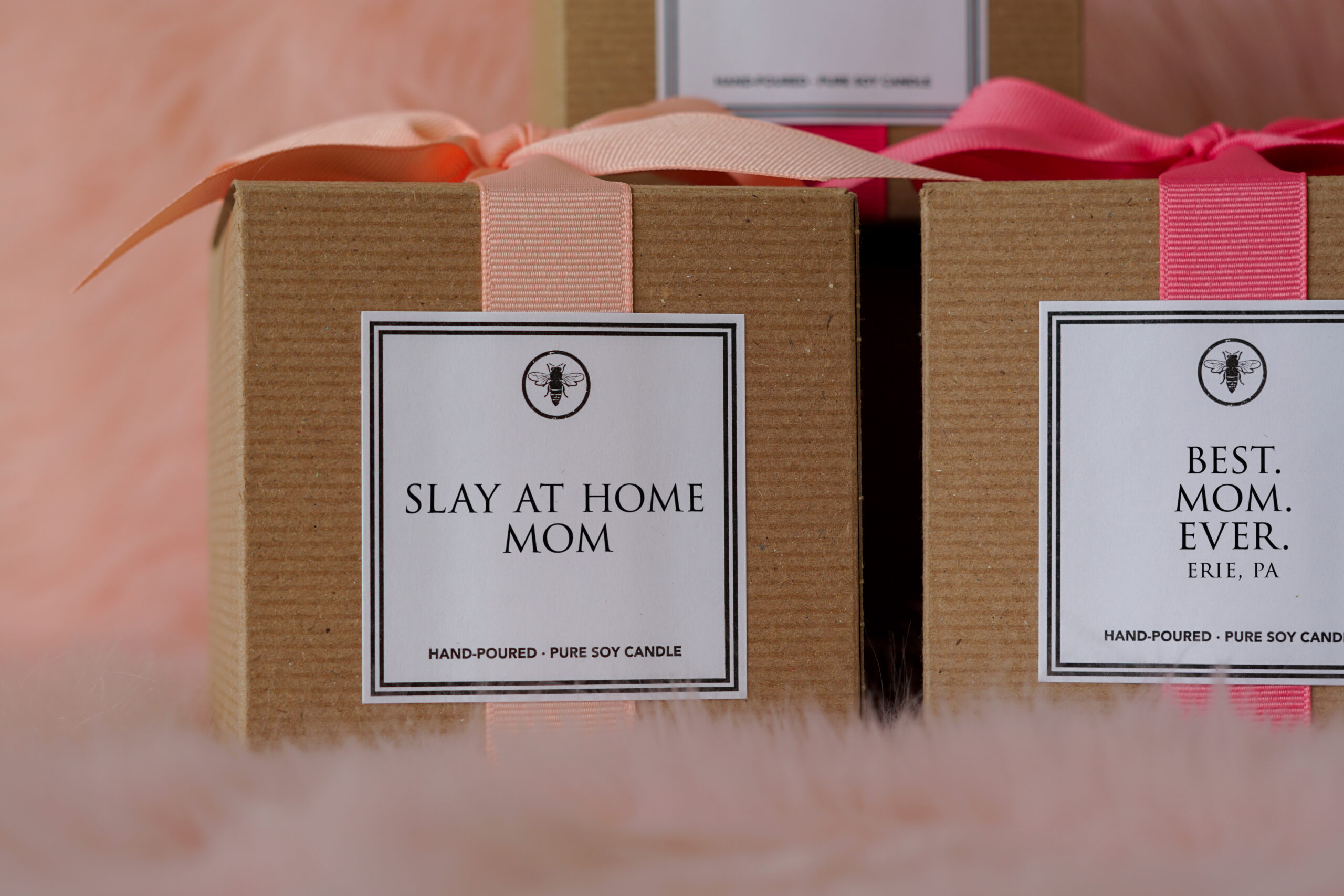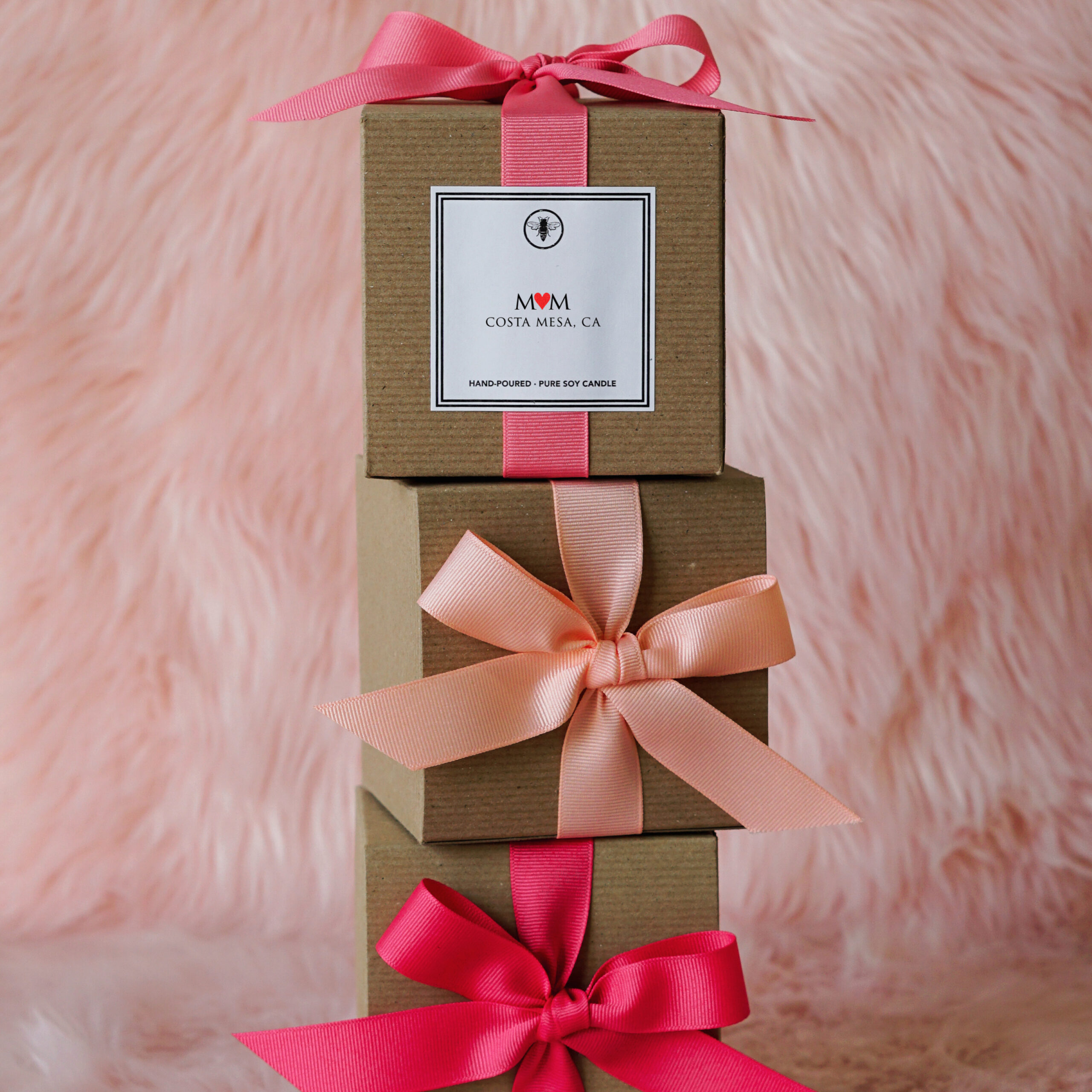 3. Finish with a Bow!
Make your Mother's Day addition POP by swapping out our standard black grosgrain bow with colored ribbon! See the hues we suggest below (or click here for our full ribbon rainbow!)
Hey Little Mama
Every mama needs her mini! That's why no Mother's Day stock up would be complete without the Sidekick.
This 3oz boxed votive packs the same punch as the OG (our standard 11oz candle), but in a snack-sized package that is perfect for gift baskets, baby showers, new mom care packages – and more!
(Pssst! Click here to learn more about our vessel options!)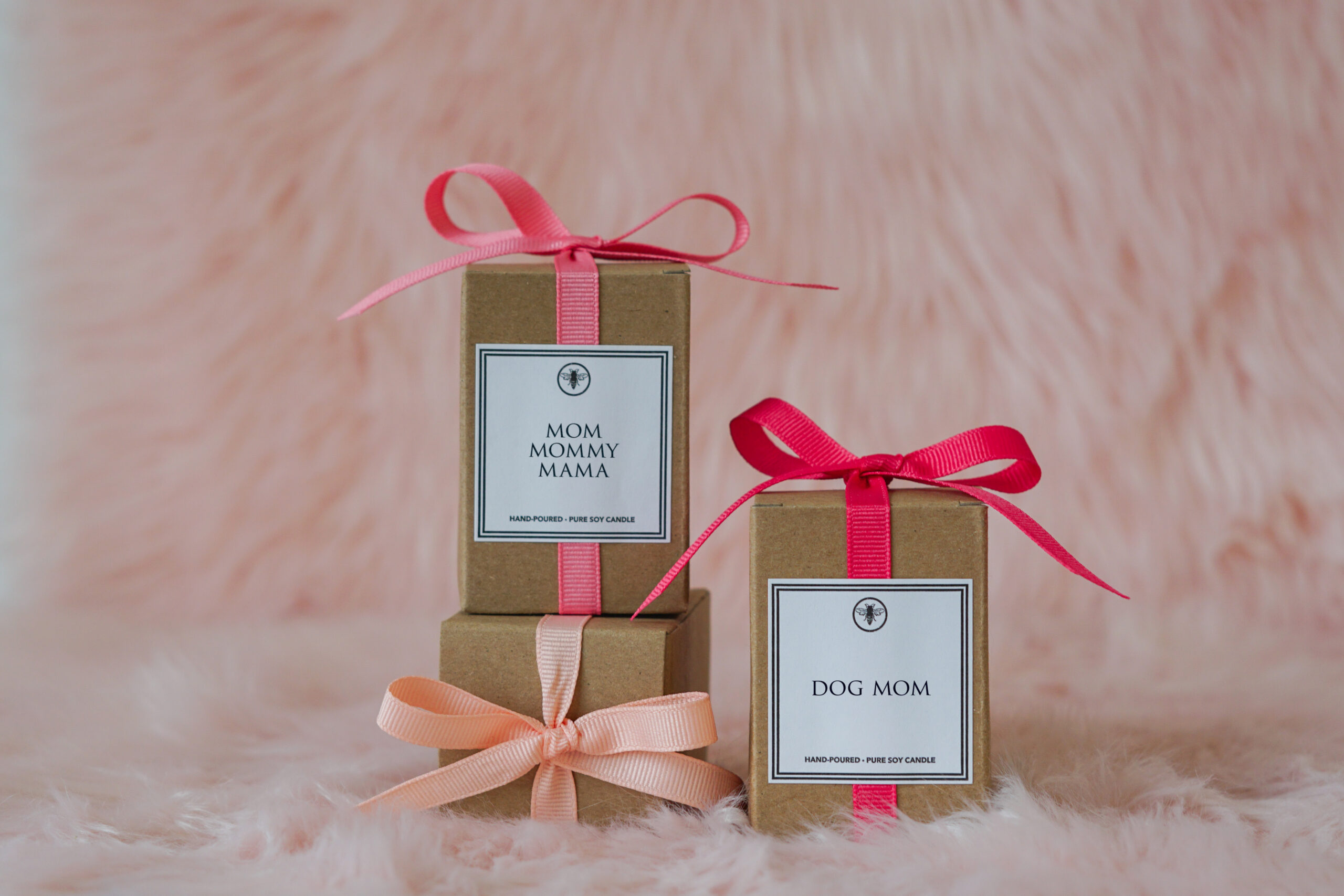 Definition
Our Definition line helps your customers spell out exactly what makes the people they love so special! For Mother's Day, consider adding our Mom Definition candle.
Features Fragrance No. 52 (Coconut Sugar & Sandalwood) and available in three sizes: OG (11oz), Sidekick (3oz), and Skinny Sister (8oz). Click here to learn more.