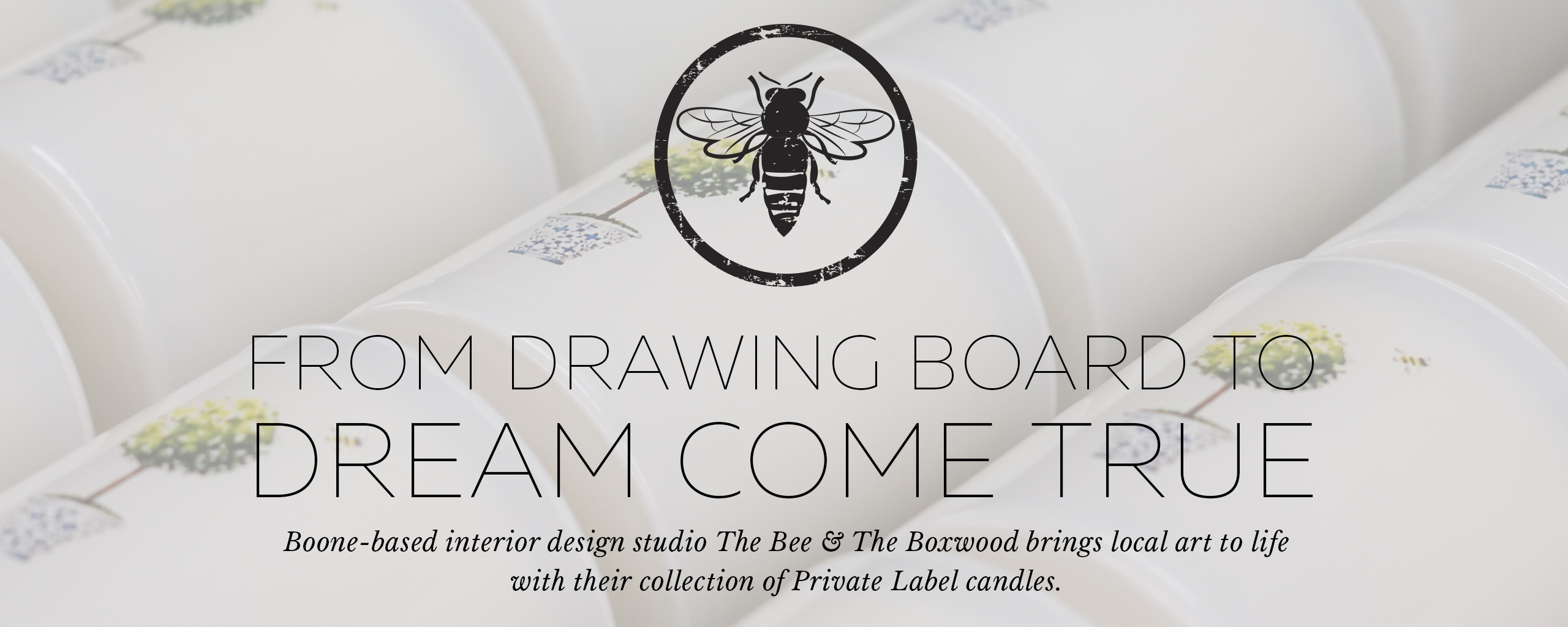 The Bee & The Boxwood is no stranger to telling the story of home. A Neighborhood retail partner since 2017, this Boone, North Carolina based interior design studio had already curated a candle collection that used locally-inspired names (like 'Blue Ridge Parkway' and 'Mountain Blessings') to celebrate life in the Appalachians. But owner Molly Northern wanted to take local love a step further.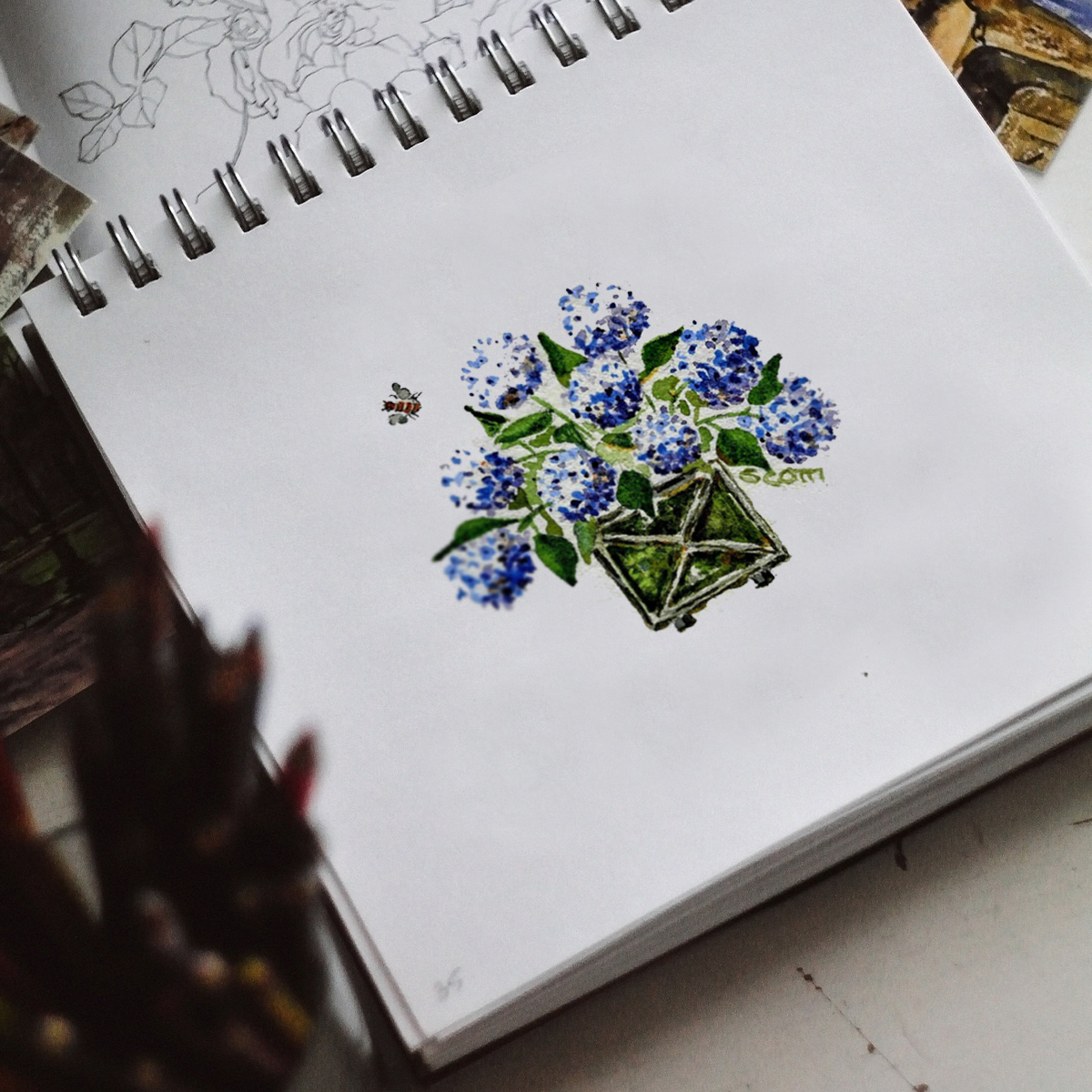 An interior designer with a passion for 'art, flowers, and all things beautiful,' Northern envisioned a candle collection that captured the smells and sights of home.
To bring her vision to life, Northern enlisted local artist Scotti Hood to translate familiar locales into watercolor paintings.
The resulting four designs — Boone, Banner Elk, Blue Ridge and Blowing Rock — became the groundwork for a locally-inspired Private Label collection.
With artwork and a vision already in place, the next step was pairing each of Northern's four concepts with a complementary fragrance.
Blue Ridge — depicted by Hood with a vibrant mountainscape vignette — was matched with the equally robust Ember No. 33 (Cedar, English Pear and Ginger).
Blowing Rock, on the other hand, featured a delicate hydrangea design that called for a softer scent; Blush No. 45 (Rose de Mai, White Cedar and Musk).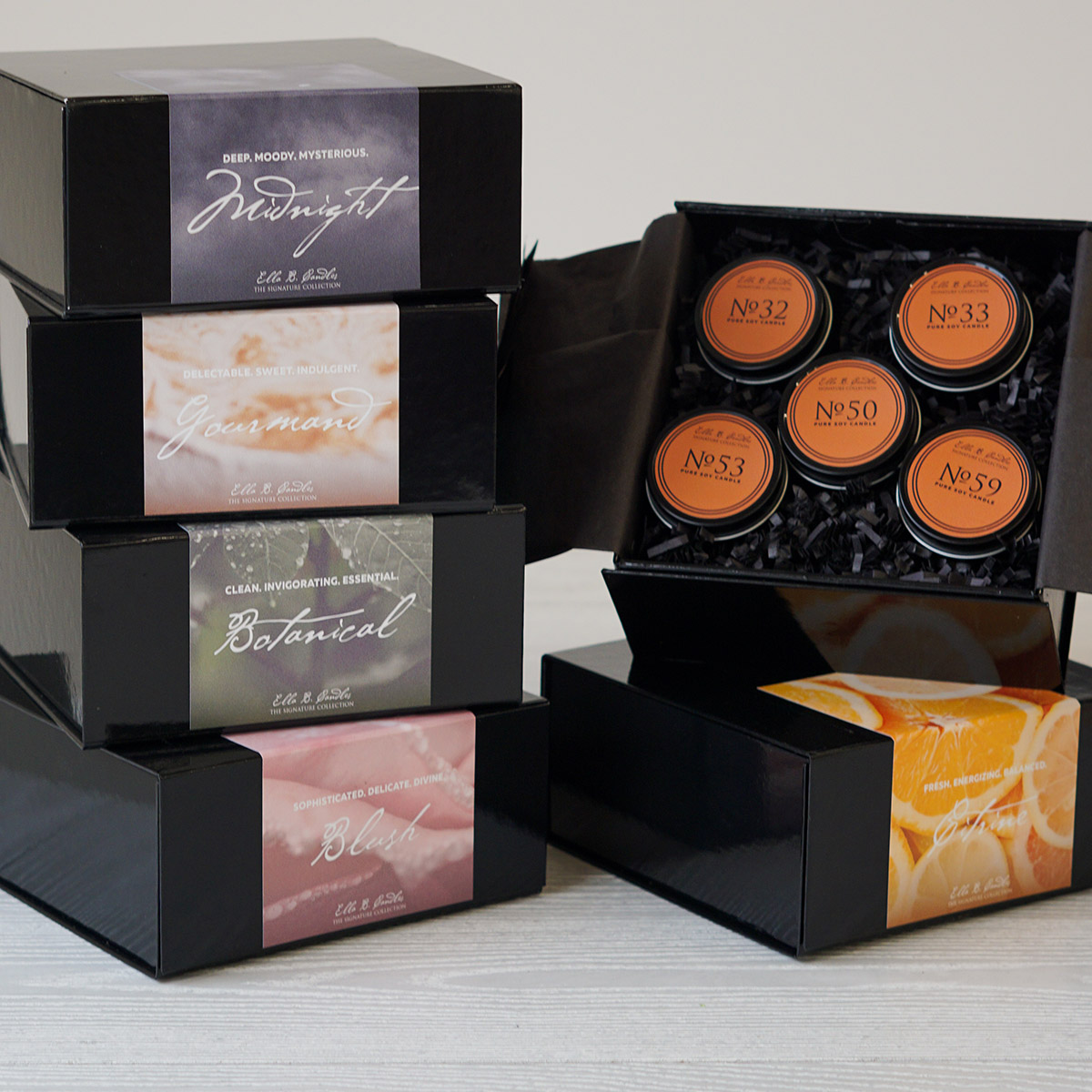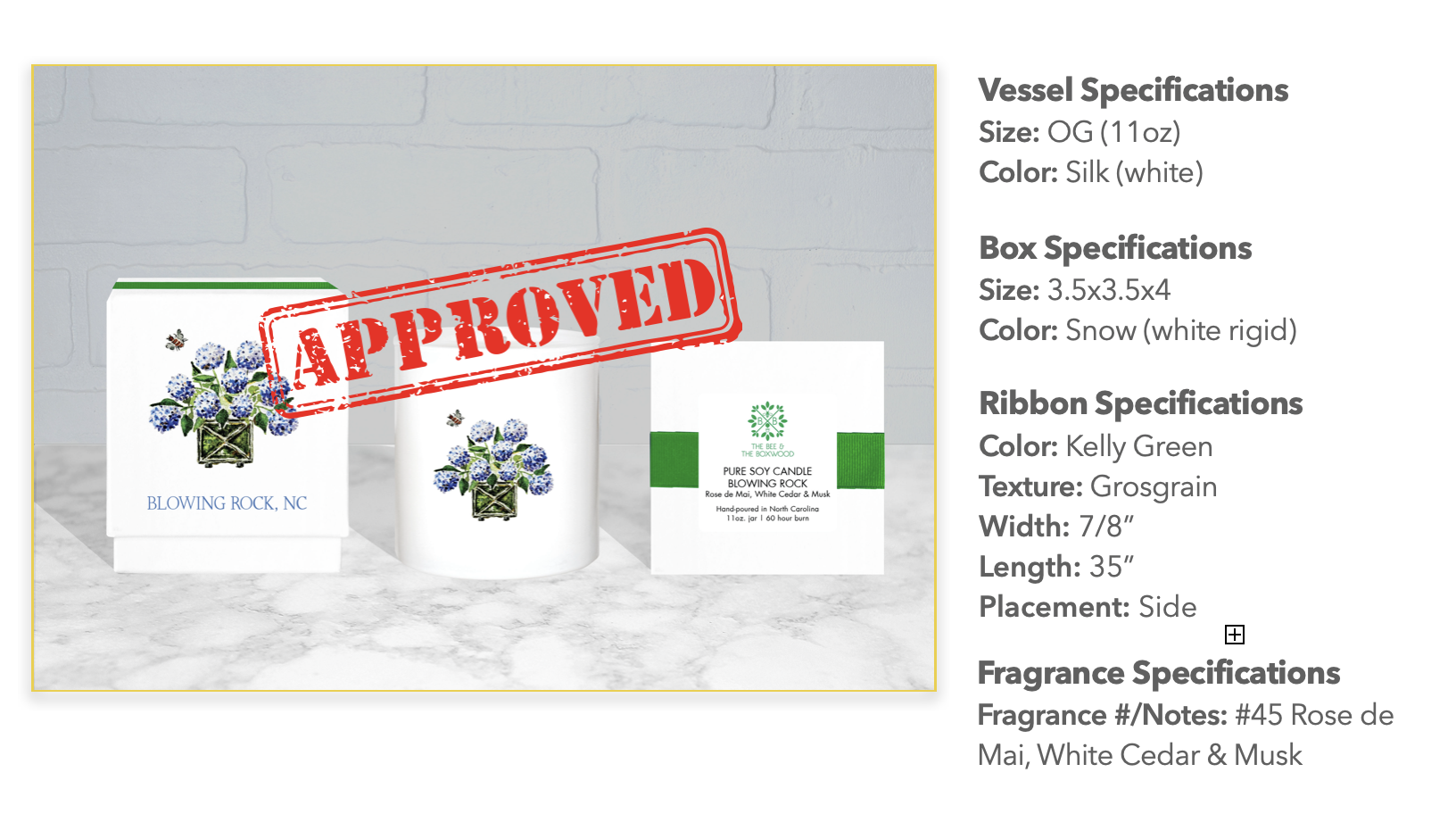 Since each of Northern's location-based concepts was paired with its own distinct artwork and fragrance, lack of variety wasn't a concern when it came to product design. Instead, we employed static packaging elements to create a visually cohesive collection.
After a few rounds of digital proofs, we landed on the winning look: an 11oz OG vessel in a Silk white finish, enclosed in a Snow white telescoping box and wrapped with a Kelly Green grosgrain ribbon.
Once the fragrance, vessel, and packaging options were locked in, it was time for our production team to get to work!
First stop: the pouring room. Our 100% pure soy candles are hand-poured on demand. As melted wax is dispensed into empty vessels, fragrance oils are added to scent each candle.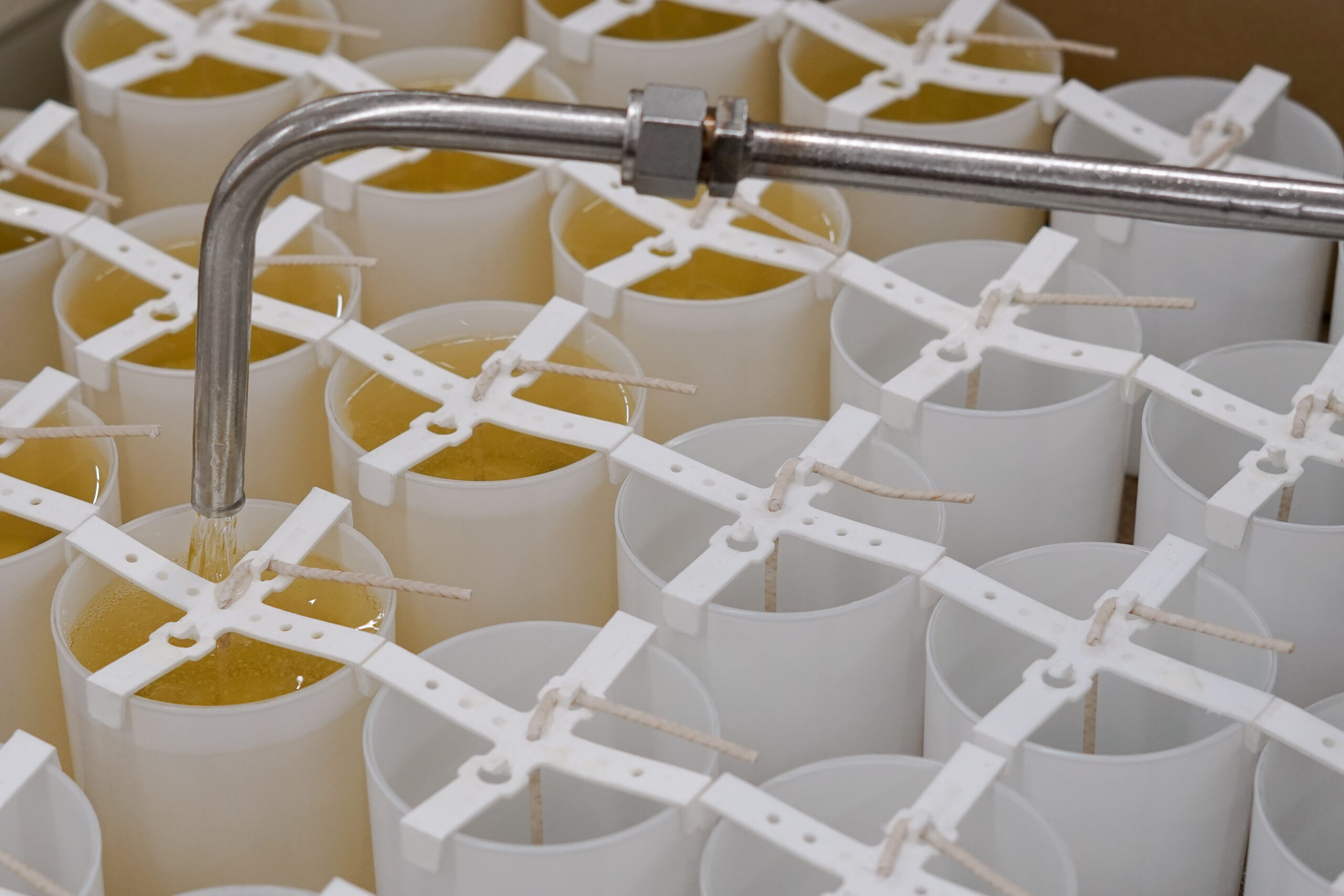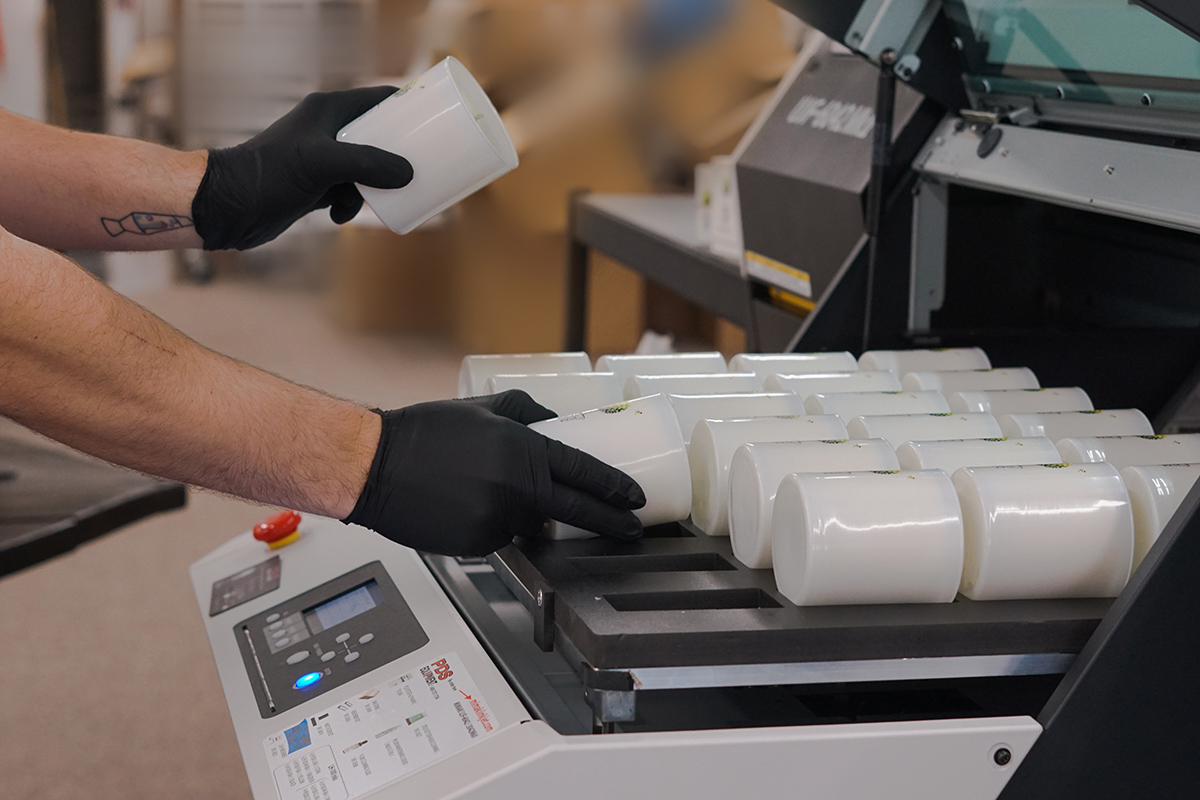 After a curing period, the candles were ready to be printed.
Our in-house printing system allows for full-color artwork to be digitally transferred onto select glass vessel and box options.
In this case, we screenprinted Hood's artwork on the Silk OG vessel and Snow telescoping box.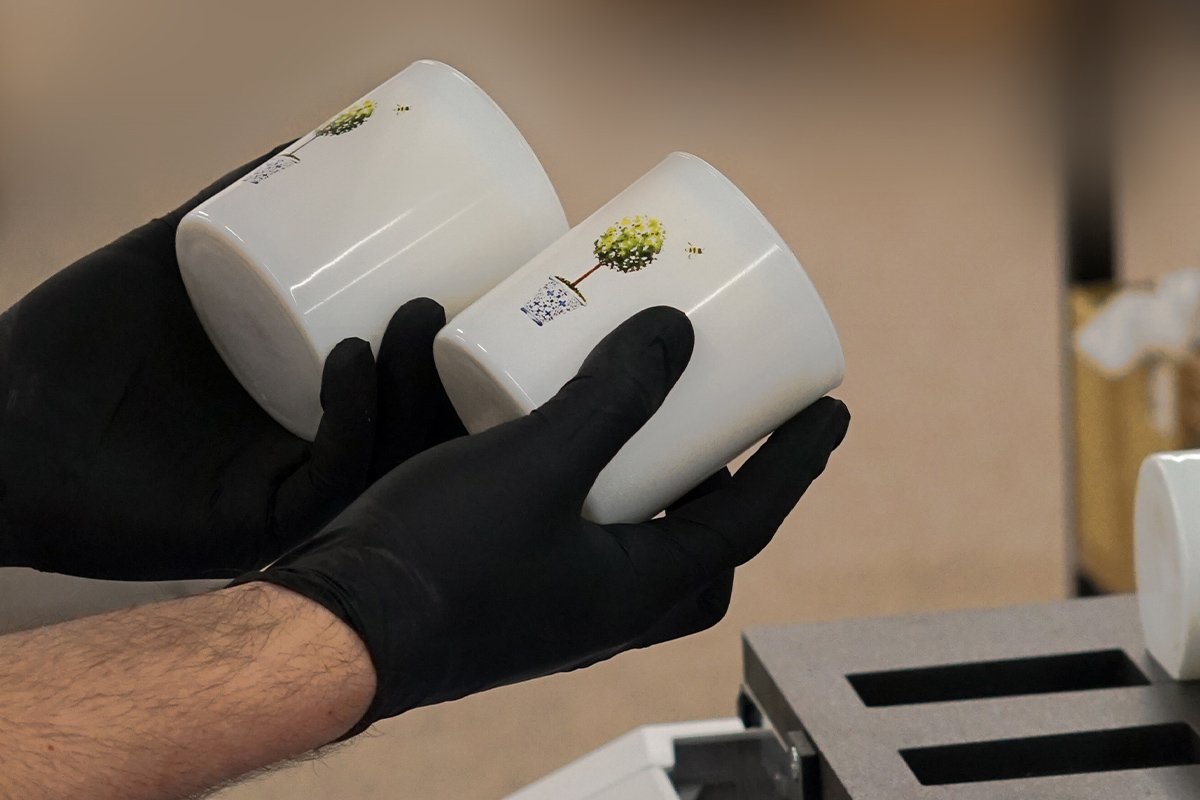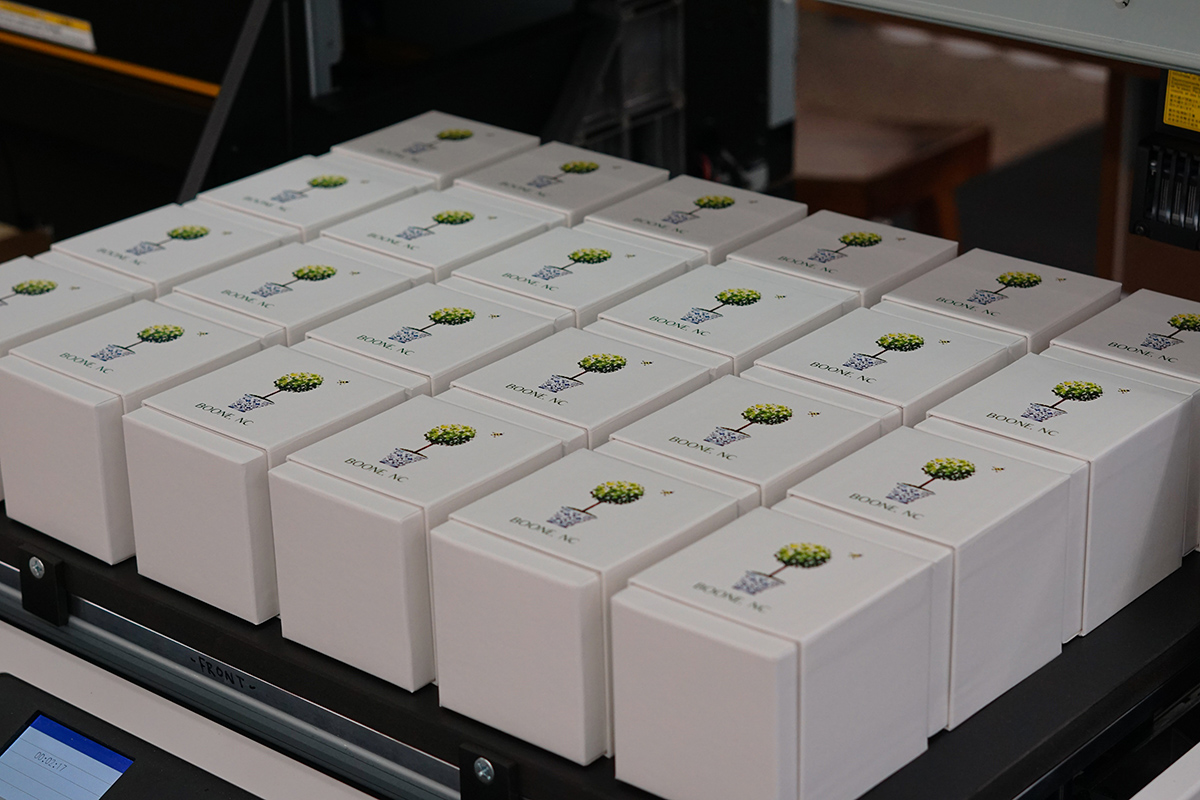 In the final stage of our production process, boxers package the candles and add any finishing touches.
Rather than our traditional bow, Northern opted to top off her design with a ribbon that wrapped around the box and was secured by a label on the bottom of the box.