Navigating the Portal as a Customer
If you'd like to browse products, create new products, or place orders on a customer's behalf, you'll have to connect to that customer's portal.
Territory protection is a big deal to us. Before opening a new account, you must confirm that your prospect's storefront isn't located too close to an existing Neighborhood retailer.
1. Ask your prospect where they plan to sell our candles. Your territory check should be based on their actual store address (which might differ from the billing or shipping info you keep on file).
2. Enter your prospect's complete store address into the Store Finder tool on our website (bookmark for quick access!)
3. Review any nearby stores that are found, and their proximity to your prospect: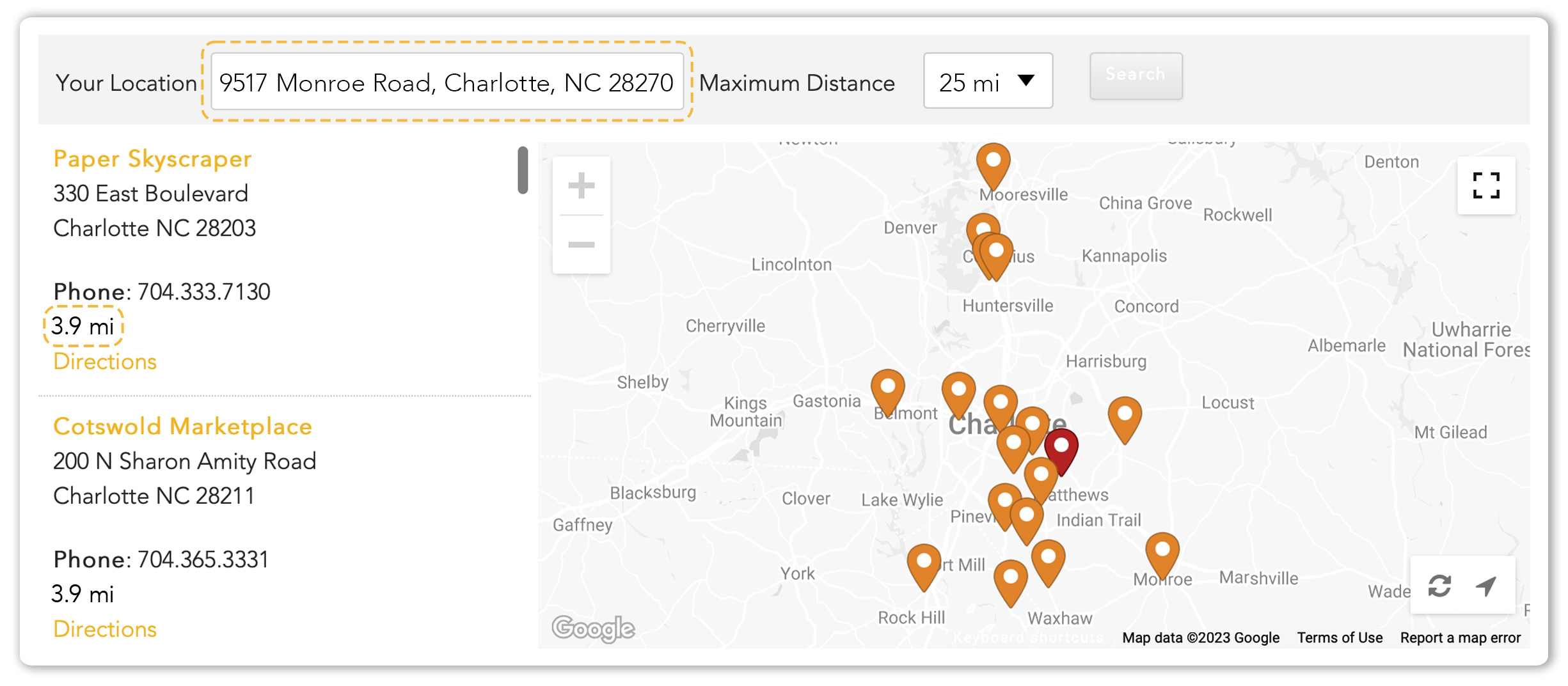 The goal is to keep our existing customers happy, and to ensure that they don't feel encroached upon. There isn't a one-size-fits-all rule, but generally speaking: the smaller the town, the larger the radius of protection.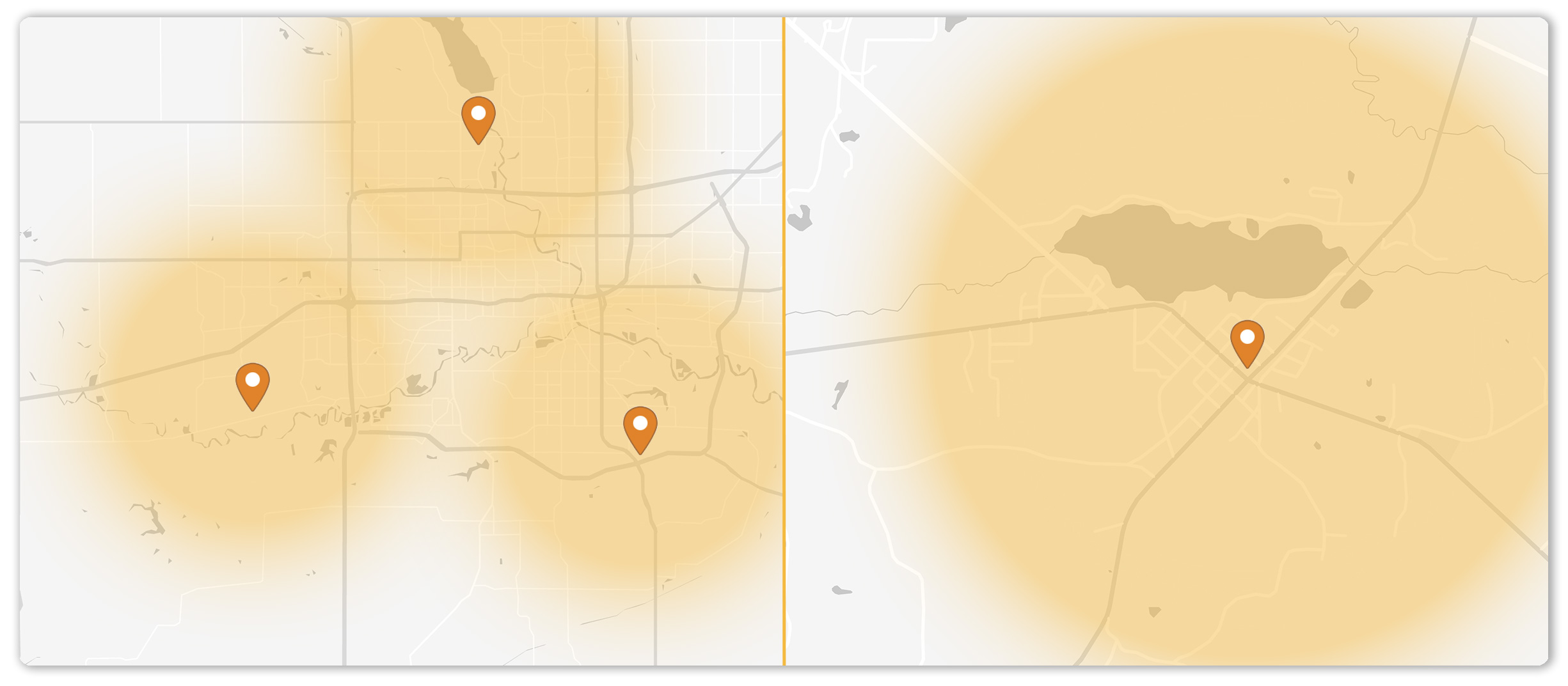 You must review and verify eligibility for all intended selling locations.
Navigate to the Customers section, then click the green + Create Customer button. Once in Create Customer view, you'll see several tabs along the top of the screen. These are the tabs you'll want to pay attention to: