There's No Place Like HOME for the Holidays!
They call it candle season for a reason: our retail partners triple their candle sales during the cold weather months. Now more than ever, remind your customers that home is the happiest place to be for the holidays with locally-inspired seasonal additions for your Neighborhood candle line!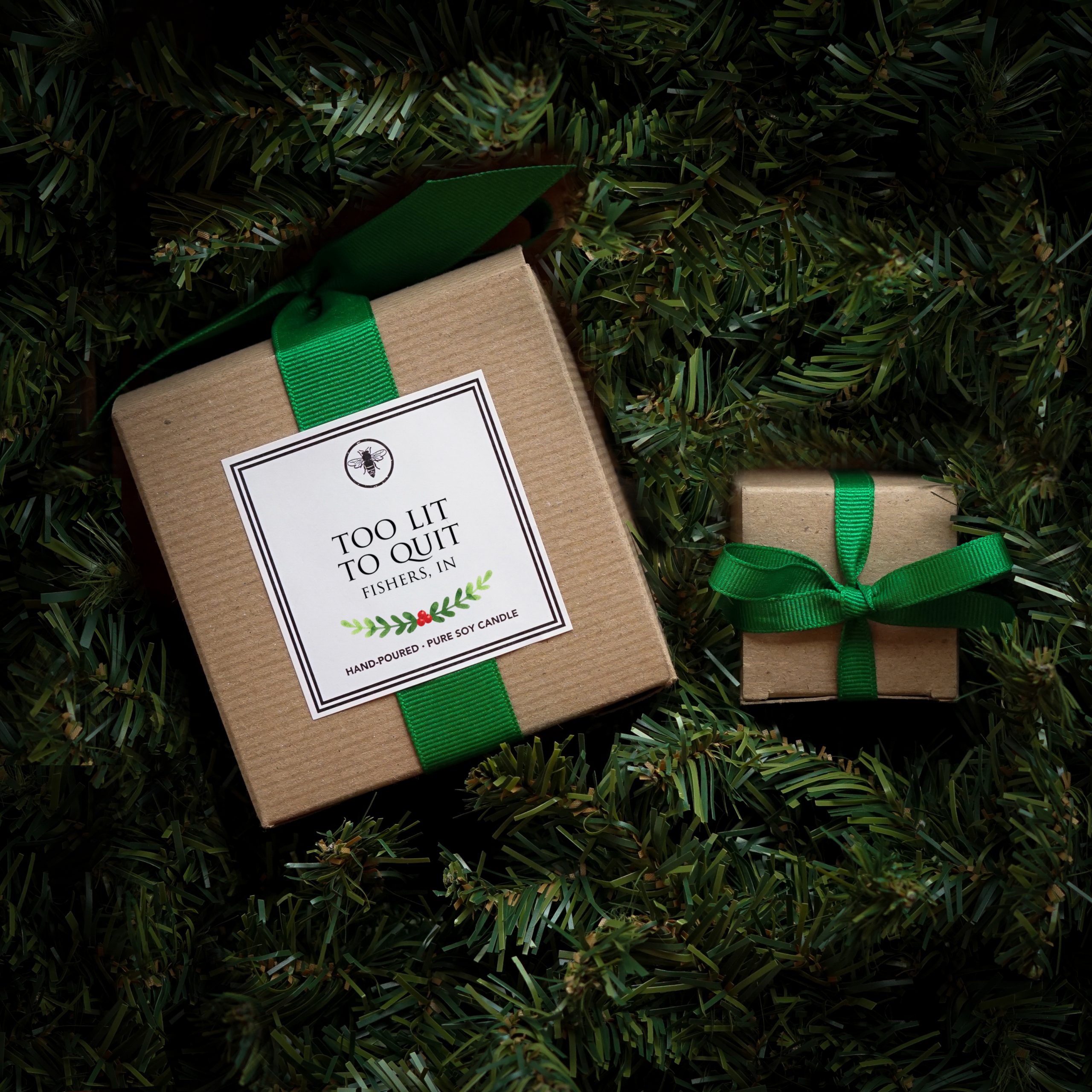 Seasonal Scents
Available exclusively during the holiday season, our seasonal fragrance options come pre-loaded with holiday cheer: each scent features its own complimentary colored ribbon upgrade!
Fragrance No. 2 | Cinnamon & Nutmeg
Features a complimentary Red ribbon
Fragrance No. 14 | Birchwood & Evergreen
Features a complimentary Emerald ribbon
Fragrance No. 21 | Cranberry, Mandarin & Clove
Features a complimentary Kiwi ribbon
For an extra festive flourish, Christmas scents also feature our holiday swag on the label:

Festive Phrases
'Tis the Season to get creative! Pair seasonal scents with festive candle names. Here are some of our favorites!
Christmas Classics:
Trim the Tree
Ho Ho Ho
Merry and Bright
Santa Baby
Naughty or Nice?
Funny Favorites:
Fa-La-La Fabulous
Namasleigh
All the Jingle Ladies
Too Lit to Quit
Meowy Christmas
Naughty is the new Nice
Gangsta Wrapper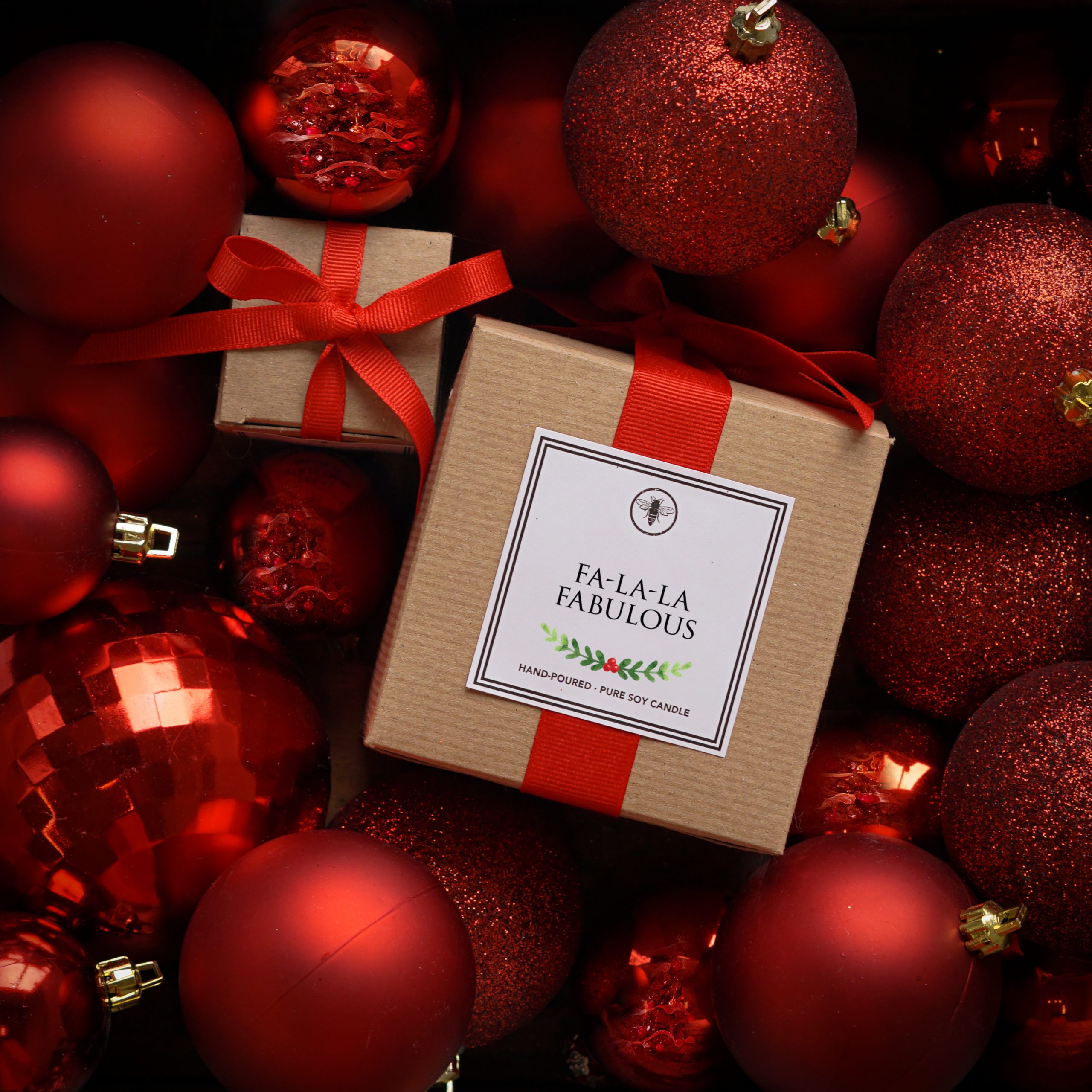 Holiday Spirits:
Prosec-Ho Ho Ho
Dreaming of a Wine Christmas
Mistletoe & Mimosas
Ho Ho Ho, Pass the Merlot
No Place Like Home:
Christmas in the Carolinas
Cajun Christmas
Heaux Heaux Heaux
Merry-achi Christmas
Holiday in the Sun:
Coastal Christmas
Jingle Shells
Seas and Greetings
'Tis the Sea Sun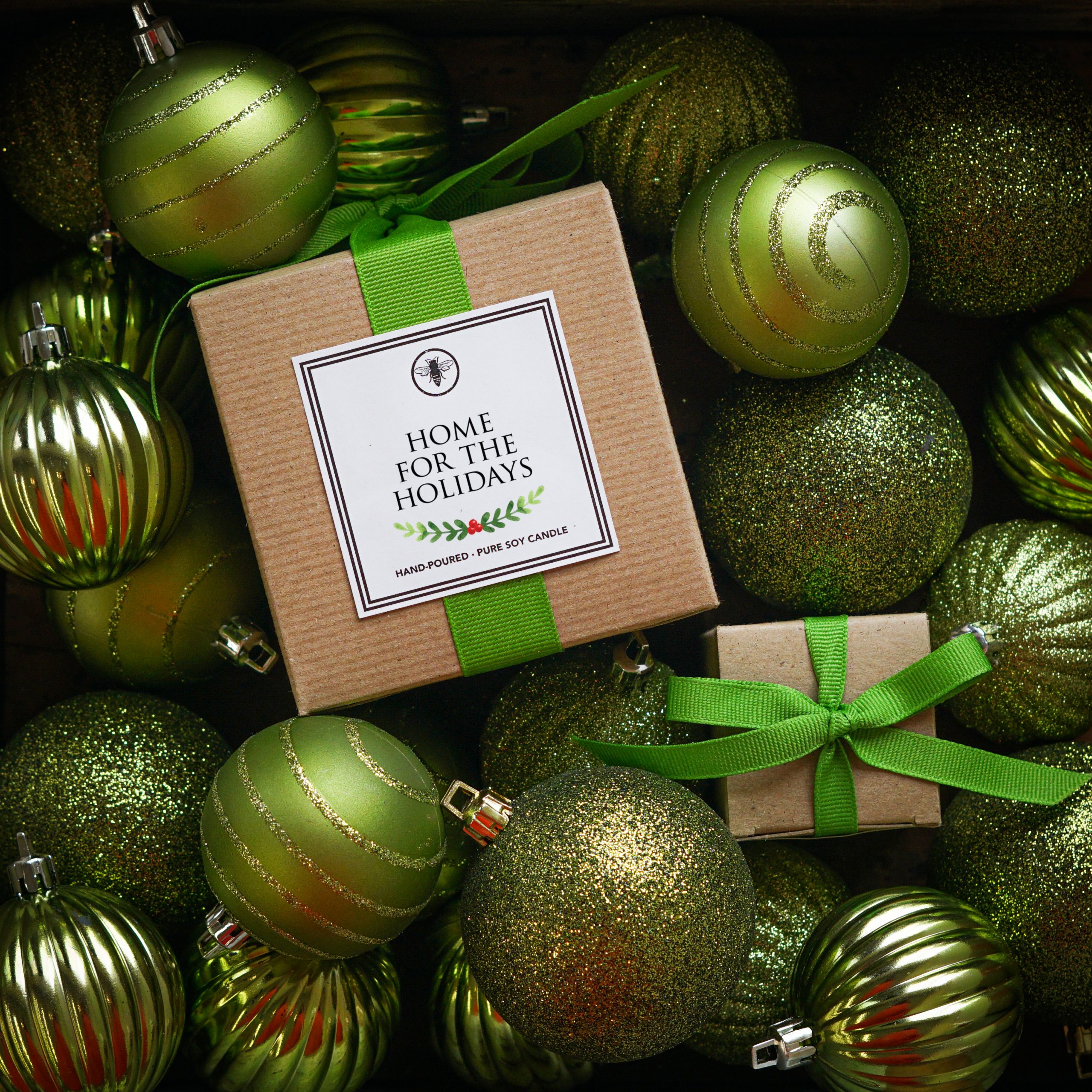 Whose Line is it Anyways:
Smiling is my Favorite!
You Go Glen Coco
Fra-GEE-Lay
Bah Humbug
Ya Filthy Animal
You'll Shoot Your Eye Out
It's a Beaut, Clark
Those are my Christmas Lights
Snow Day:
Baby it's Cold Outside
Up to Snow Good
White Christmas
And a Happy New Year:
Pop. Fizz. Clink.
Cheers to the New Year
Just Wake Me When It's 2021
Après Corona
Don't Forget the Little Guys!
Our 3oz Sidekick makes the perfect stocking stuffer, so be sure to include snack-size versions of your favorite seasonal scents when you stock up!
New for 2020: make your holiday minis even merrier with striped ribbon, now available for the 3oz Sidekick! Shown here: Red Stripe (corresponds with Fragrance No. 2), Emerald Stripe (corresponds with Fragrance No. 14) and multi-colored Holiday Stripe (corresponds to Fragrance No. 21).