THE NEIGHBORHOOD LINE
The Local Candle Everywhere

You may know us as the local candle everywhere, but that wasn't always the case. The Neighborhood Line started small: a selection of hand-poured candles, thoughtfully named after hot spots in our hometown.
Known for its picturesque tree-lined streets and palatial estates, the Myers Park neighborhood epitomized effortless elegance and class — the same attributes that we wanted to embody in candle form. So, when we poured our very first batch of candles in 2011, we named them after Myers Park. The name wasn't just a nod to a cool neighborhood in our hometown; it was our way of elevating a small product into a larger experience.
It was a simple concept, but it clicked. Myers Park candles were flying off the shelves, and soon we were fielding requests for candles named after other neighborhoods around Charlotte — first Dilworth, then Plaza Midwood and South Park.
Each addition was accompanied by a new fragrance inspired by its namesake. Sophisticated South End was matched with Sandalwood and Cashmere, while eclectic NoDa was paired with Tuberose, Musk and Patchouli.
And just like that, the Neighborhood line was born.
As we grew beyond Charlotte, we partnered with retailers to create new personalized candle collections that told the story of their cities and towns. Today locally-inspired iterations of the Neighborhood line can be found across the country, and our original Myers Park fragrance has been reimagined from San Diego to Martha's Vineyard and beyond.
Our little candle collection has grown into something greater than we ever could have imagined, but we still see each candle's name as part of a greater experience.
The Neighborhood line invites YOU to create your own unique collection of home fragrance products that are personalized with your customers in mind. With twenty-seven fabulous fragrances, four versatile vessel options, and ribbon upgrades available in every shade of the rainbow, the creative possibilities are endless.
You call the shots, and we're here to help every step of the way. Here's how it works: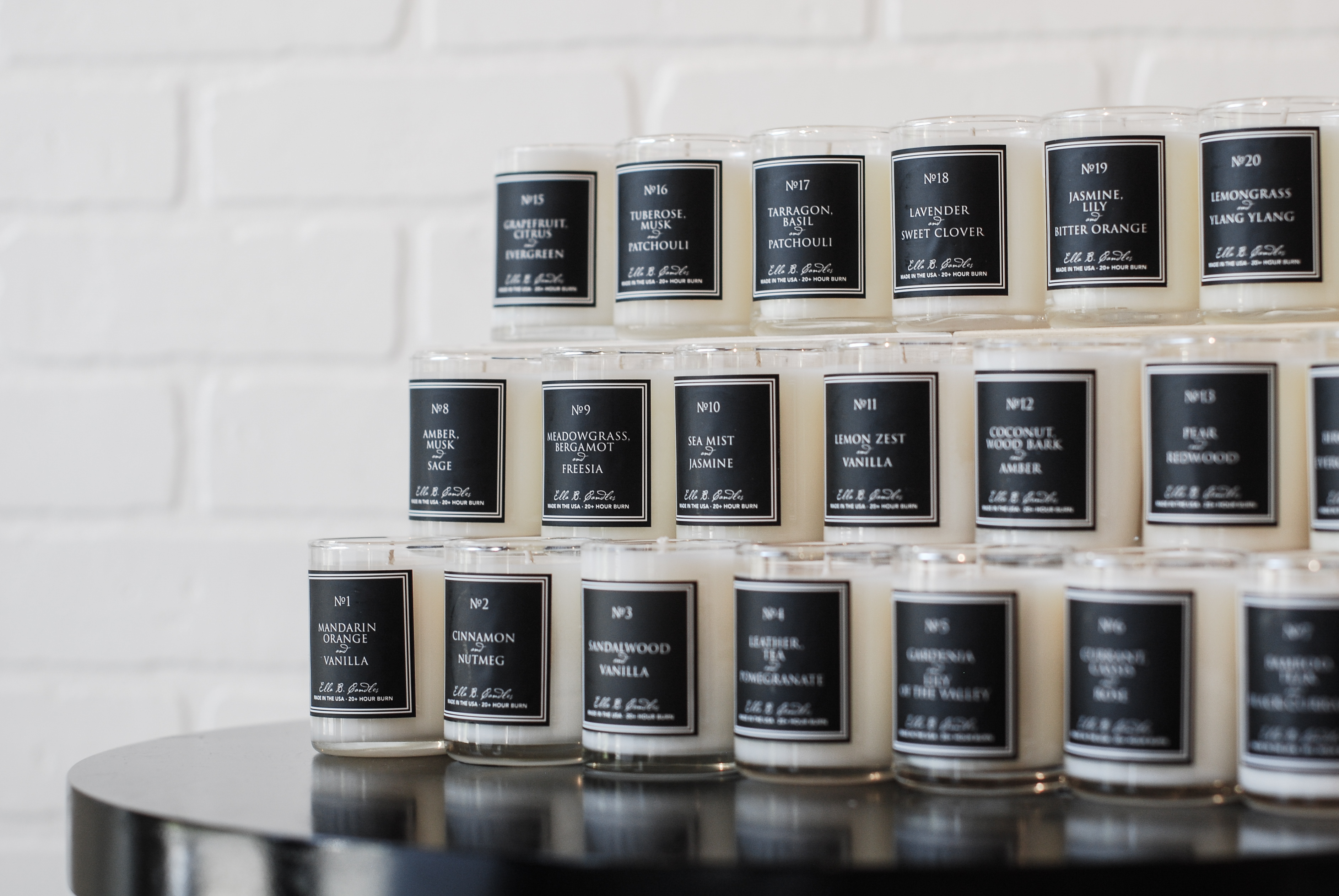 The Neighborhood line features twenty-seven fabulous fragrances. From fruity to floral and aquatic to exotic, we've got scents to satisfy every sniffer. You'll start your collection by selecting your favorites, then assigning each scent its own name.
When you create your Neighborhood collection, you're creating more than just a candle; you're creating an experience. From the bow that tops the box to the reeds in our diffusers, we believe every detail matters. That's why we've designed every product in the Neighborhood line to feel like the total package.
Itching to get sniffing? If you think the Neighborhood line would be a great fit for your store or retail space, we'd love to chat. Start the conversation by filling out our Become a Retailer form.