How to Find Your Order ID
If you HAVE received your order: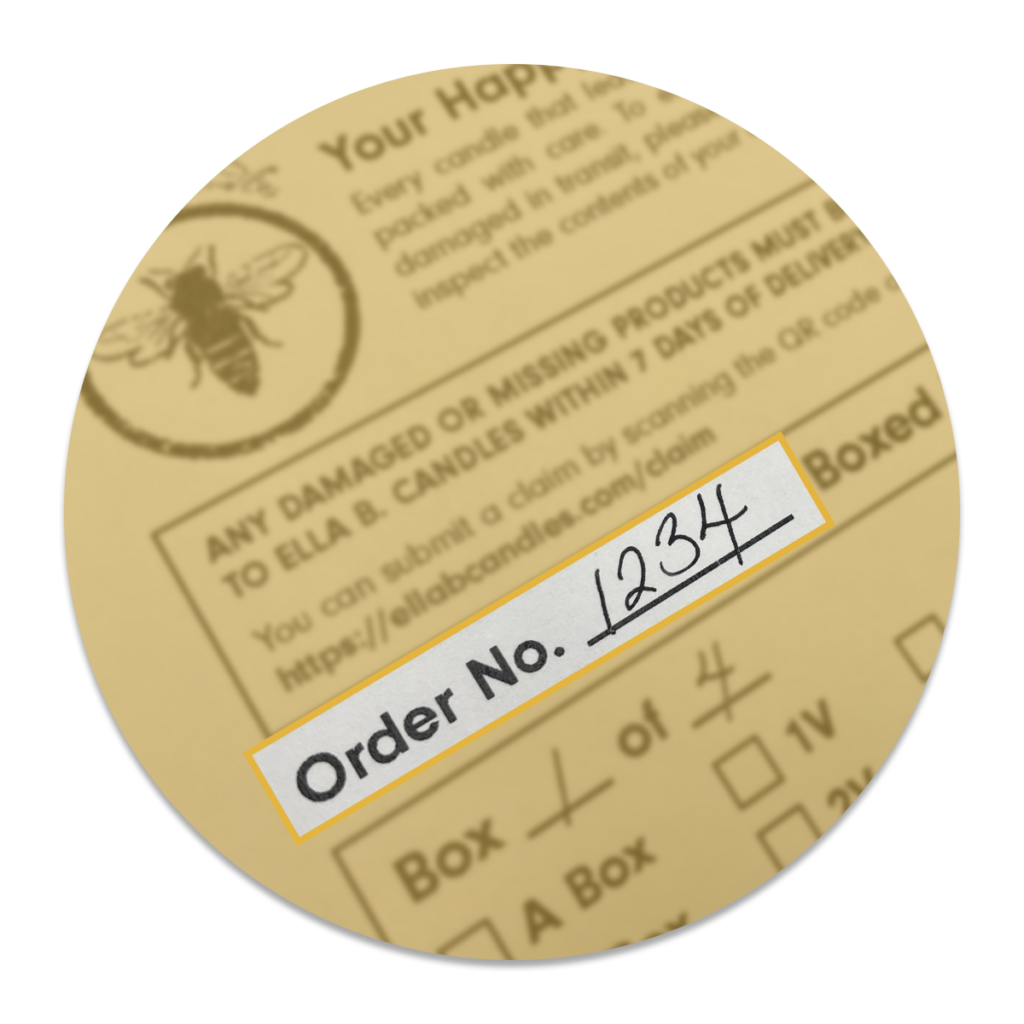 When our busy bees box up an order, they verify the contents of each shipping box and record this information on a packing slip. You'll find a copy taped inside each box you receive, with the Order ID handwritten at the top.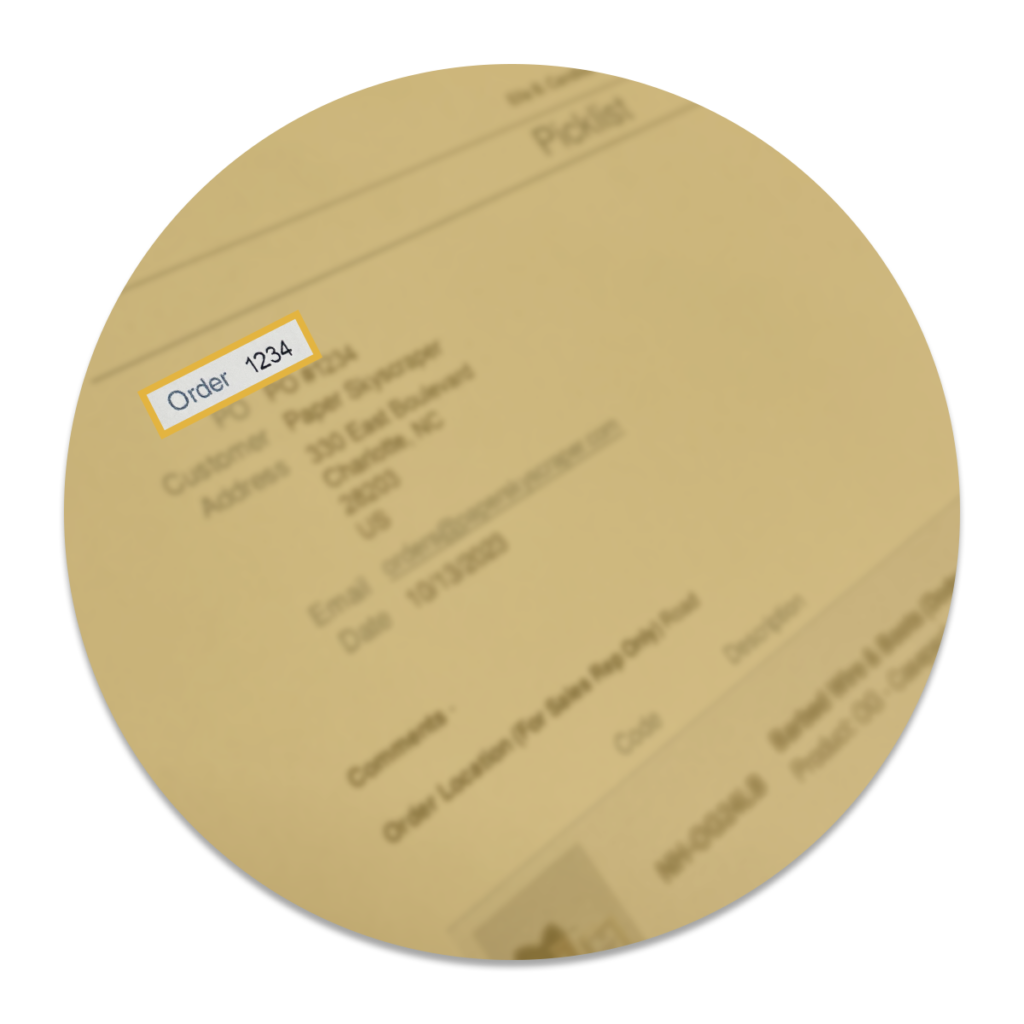 One shipping box from your order will have a clear envelope on it with your picklist tucked inside. Look for your Order ID printed at the top of the page.
If you HAVE NOT received your order: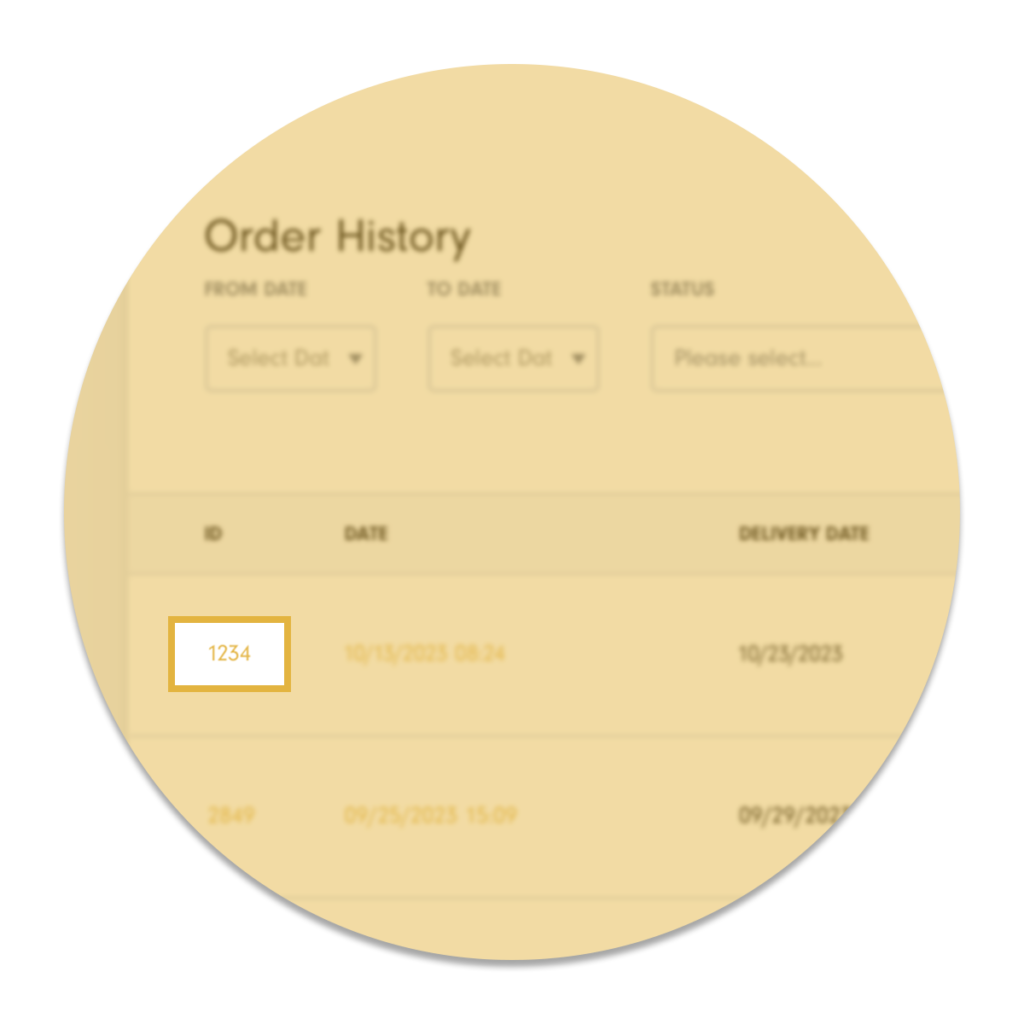 The Order History page on your customer Portal displays a list view of all the orders you've placed. By default, orders are sorted by date, with your most recent orders appearing at the top of the list. Order ID is displayed in the far left column.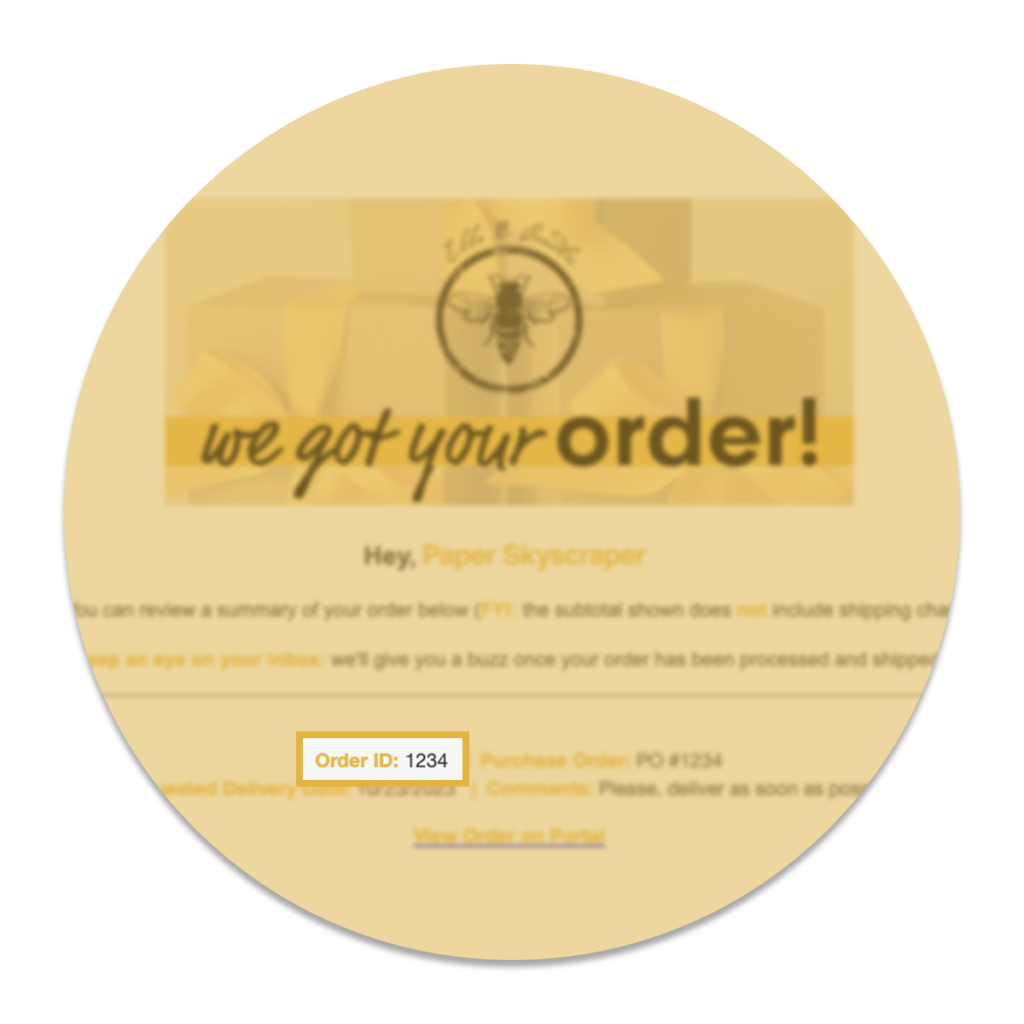 When you submit an order on your Portal, you'll receive an automated email confirming that we've received your order. We'll also send you an email when your order has been sent to production, and when your order has been shipped.

All three of these emails will contain your Order ID.