Local names are what set Neighborhood candles apart. That's why every new collection starts at home. And since you know home best, we're putting you in charge: whether you live in a sprawling city or a tiny town, you can create candle names that tell the story of home and connect with your customers.
Need help brainstorming? Use the prompts below to get started!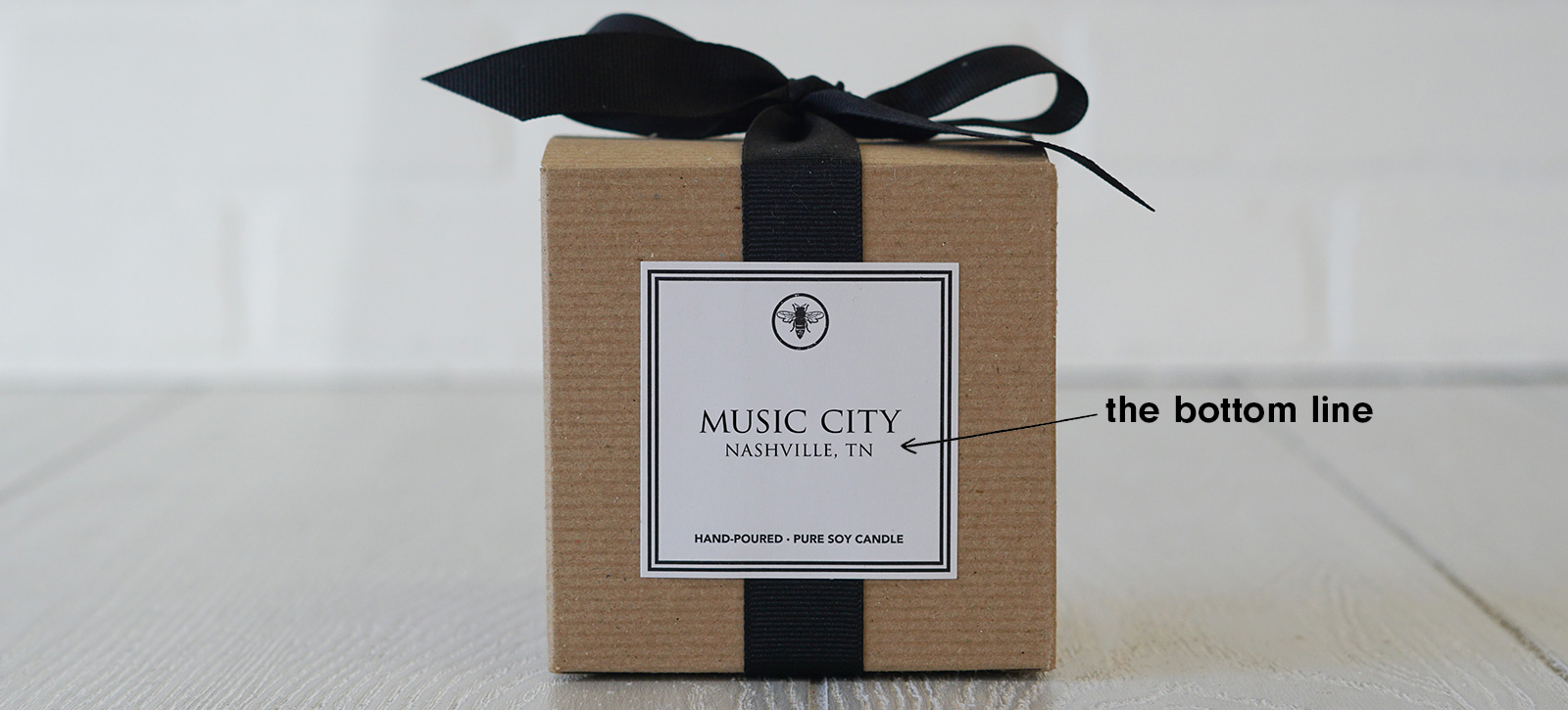 For an extra dash of local flair, you can add a bottom line that will be printed beneath your candle's name. You have three options for what appears on the bottom line:

TIP: Choose the bottom line option that best suits your candle name. Here are some things to consider:
If your candle is named after something in town (like a neighborhood, landmark, park, monument, etc.), keep it local with the City, ST option.
If your candle name goes beyond city limits (like a regional catchphrase or state pride), use the State bottom line to appeal to out-of-town shoppers and locals alike.
If your candle name is something generic (like Happy Birthday or Congrats), opting for No Bottom Line ensures that it can be gifted both locally and beyond.