Personalized Candles offer a Unique Easter Gift for Your Customers!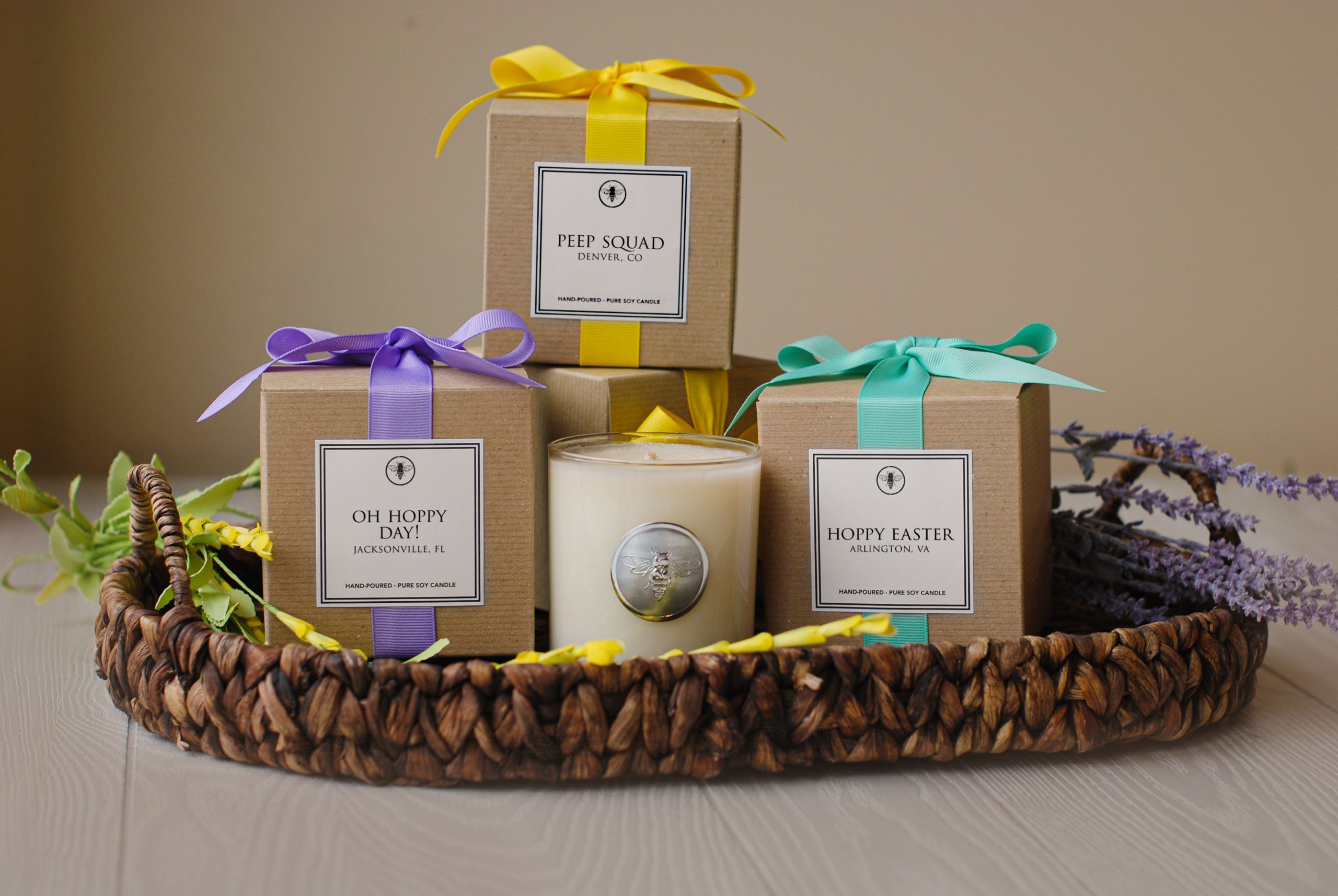 Retailers: are you searching for unique Easter gifts to stock this spring? Your egg hunt ends here! With the Neighborhood Line by Ella B. Candles YOU can create a candle collection that is personalized for your customers. Whether they're shopping for local swag or unique holiday gifts, personalized candles make an EGGSellent treat for your hometown PEEPS.
The big day falls on April 12th this year, so stock up now on HOPPY Easter additions for your Neighborhood collection. We'll show you how!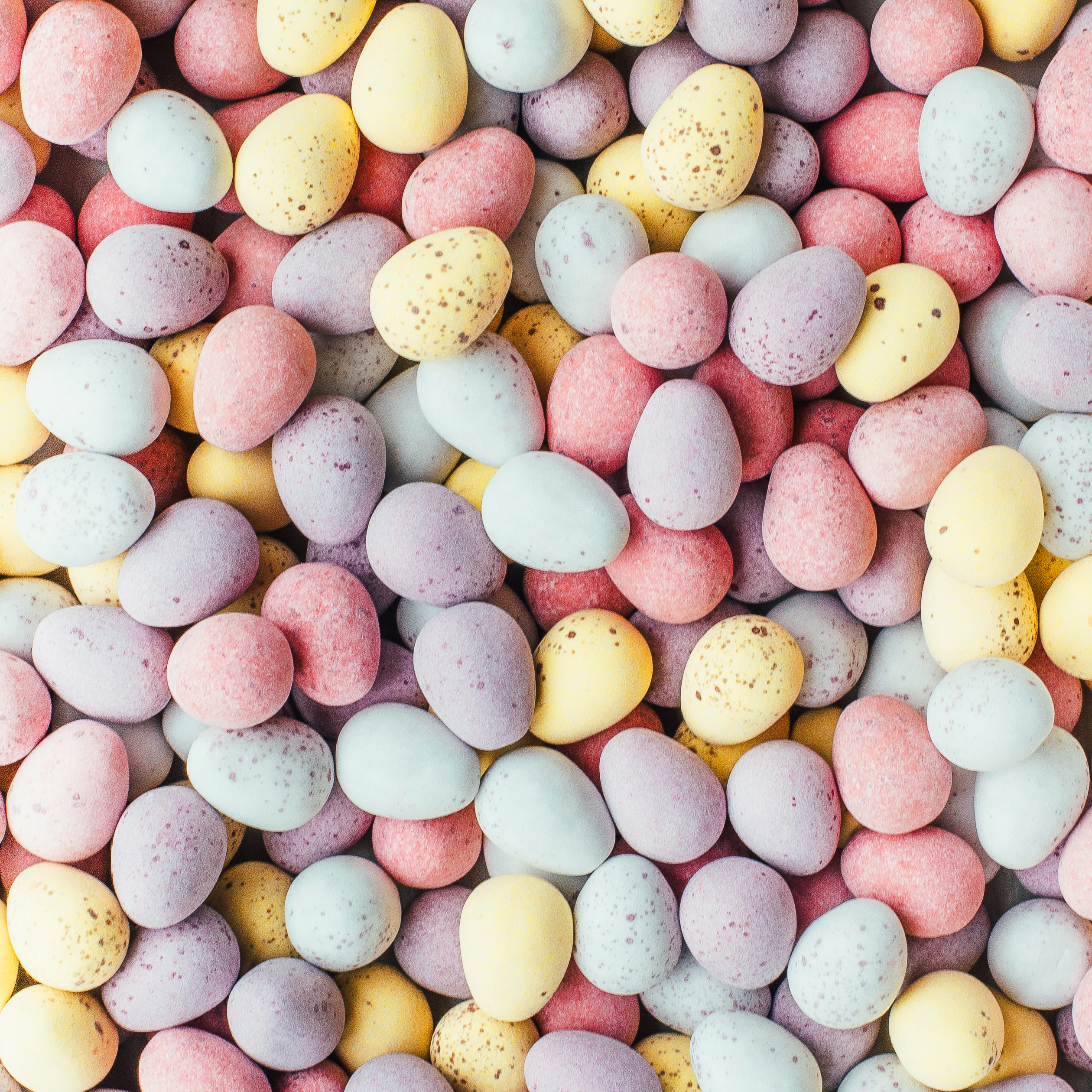 Your Personalized Candle Collection Starts with Scent!
Did you know: the Neighborhood Line offers 27 unique fragrances. Before you can create your new personalized candle, you'll need to first select a scent! From marshmallow chicks to chocolate bunnies, Easter 'tis the season for iconic treats. Channel the sugar rush by choosing one of these sweet scents from our fragrance menu:
No. 3 (Sandalwood & Vanilla) – Straight up sugary goodness, Peeps fans will swoon for this sweet scent.
No. 11 (Lemon Zest & Vanilla) – Craving Easter cake? Skip straight to the dessert course with a slice of this delicious scent!
No. 13 (Pear & Redwood) – Are Jelly Beans your jam? You'll love this fruity favorite.
Do your customers favor floral fragrances? For a more traditional Easter add-on, try one of these spring staples:
No. 5 (Gardenia & Lily of the Valley) – One of our boldest floral scents, even the Easter bunny himself will get an extra spring in his step from this seasonal essential!
No. 18 (Lavender & Sweet Clover) – Subtle yet sweet, this sophisticated floral scent pairs well with sentimental messages.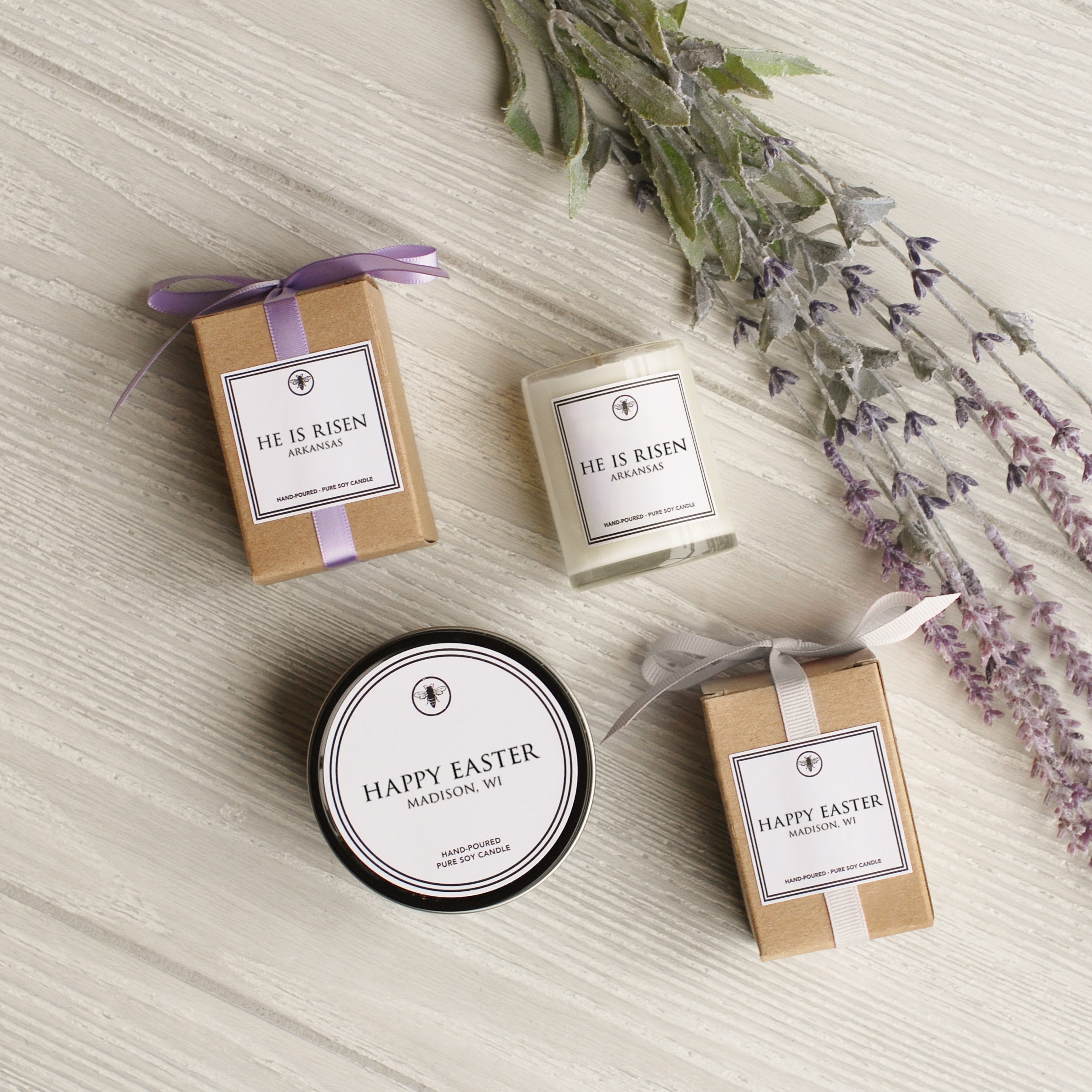 Personalize Your Candle with a Name!
Once you've picked a scent, it's time to give your personalized candle a name! (Your candle's name will appear on the package labeling!) Keep it local with candle names inspired by home, OR celebrate holidays and special occasions with seasonal names!
Whether your customers are shopping for Easter sentiments that can stand alone or playful concepts that compliment other giftable goodies in your shop, personalized candles offer a unique product that can answer all of their gifting needs! Need some inspiration? Here's a short-list of Easter-inspired candle names:
Oh Hoppy Day!
Hoppy Easter
For Peeps Sake
He is Risen
Funny Bunny
Somebunny Loves You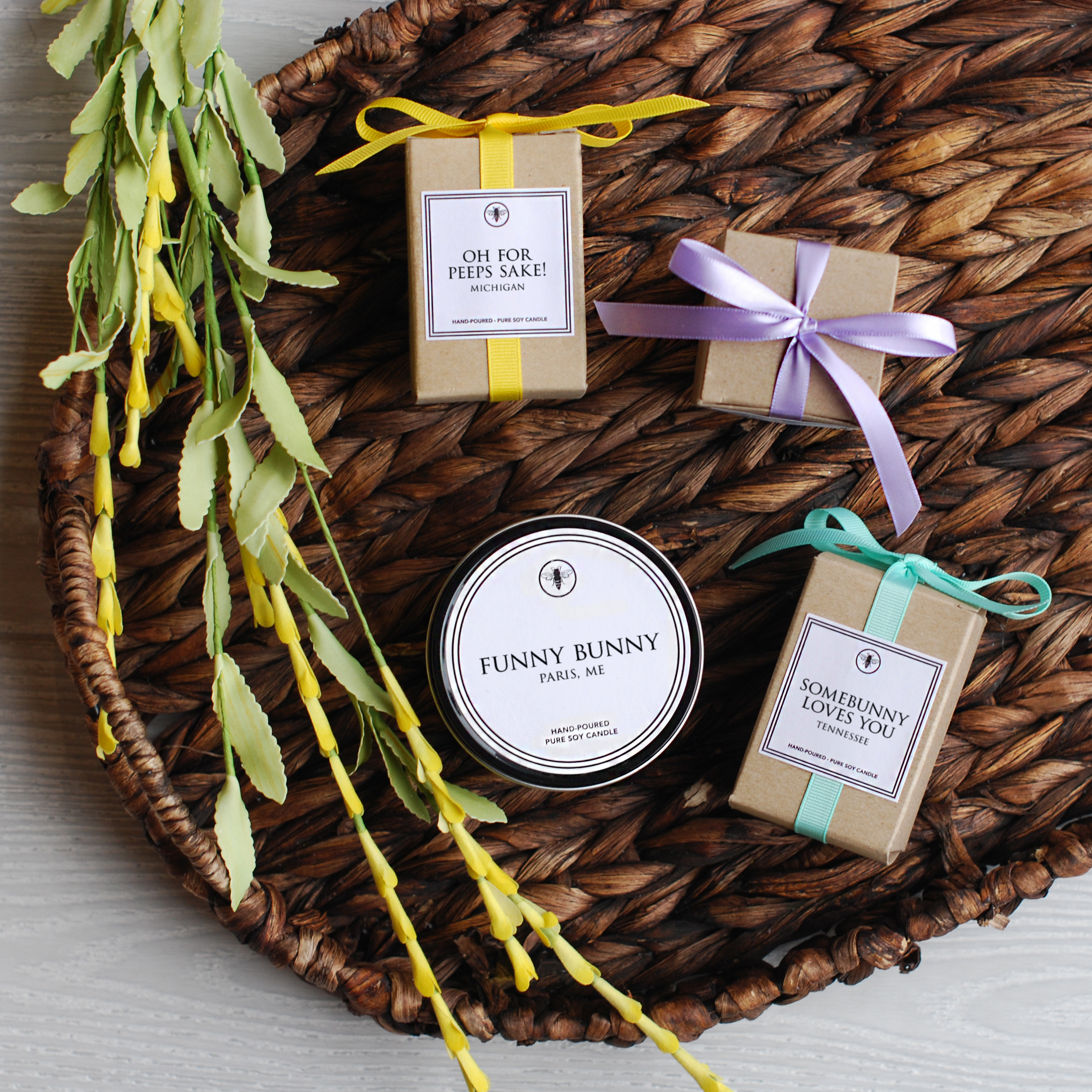 Personalized Candles in a Snack-Size Package!
Full-sized candles are a staple for any Neighborhood collection, but let's not forget the little guys! Our Sidekick (3oz boxed votive) and Stowaway (8oz travel tin) are the perfect size (and price!) for slipping into an Easter basket, so be sure to include these budget-friendly options when stocking up on personalized candles for your store!