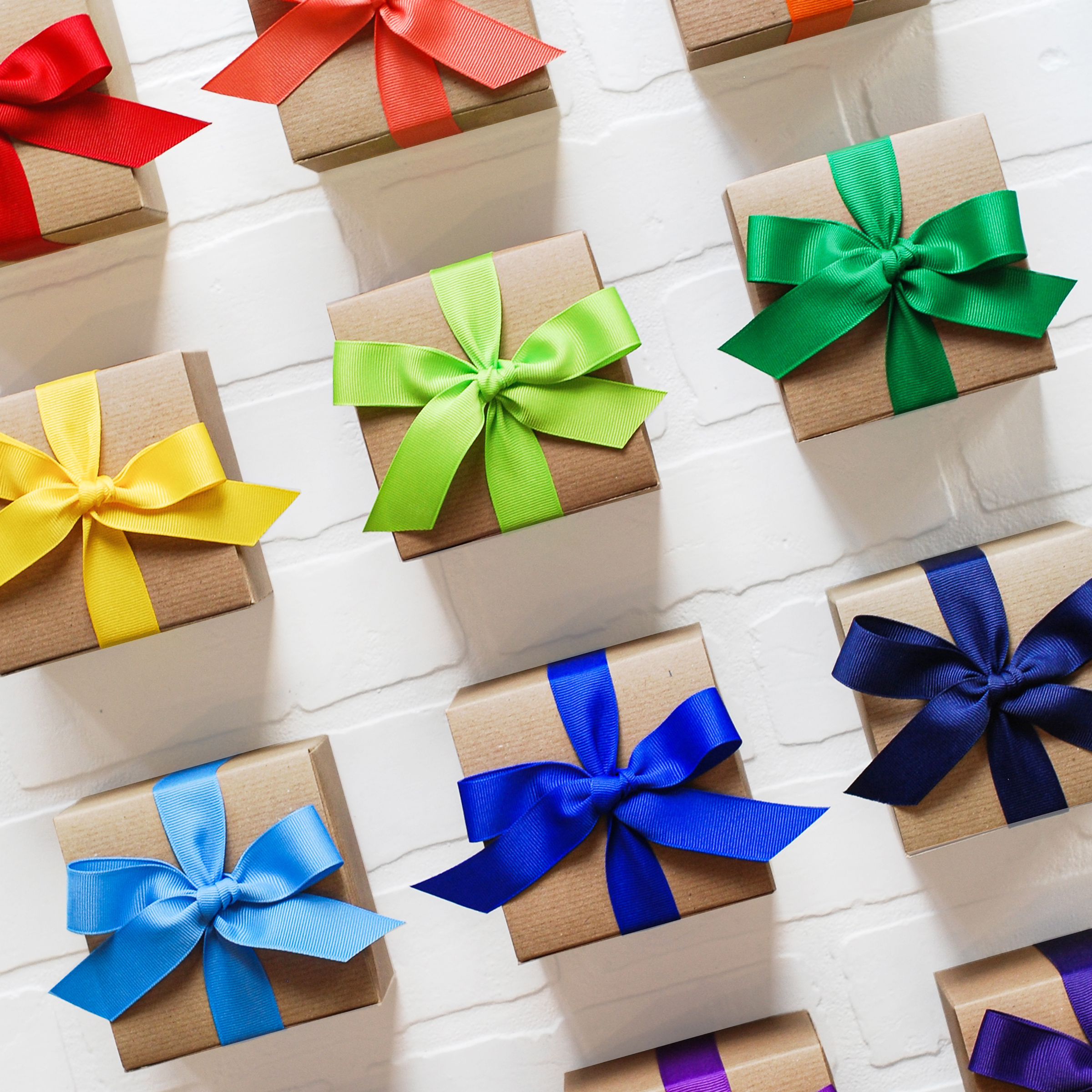 With ribbon upgrades available in every shade of the rainbow, adding a little Local Color to your Neighborhood collection has always been a piece of cake. But at Ella B. Candles, celebrating the Hues of Home goes beyond the bright bows on our boxes.
By sourcing materials made in the USA, we are able to empower domestic manufacturers while providing quality products that our retail partners can count on. In an ongoing effort to prioritize American makers whenever possible, we've recently revised our ribbon rainbow to source some colors closer to home.
We didn't reinvent the color wheel, but we have made some changes. Keep scrolling to meet our favorite hues (both old and new)! 🌈🎁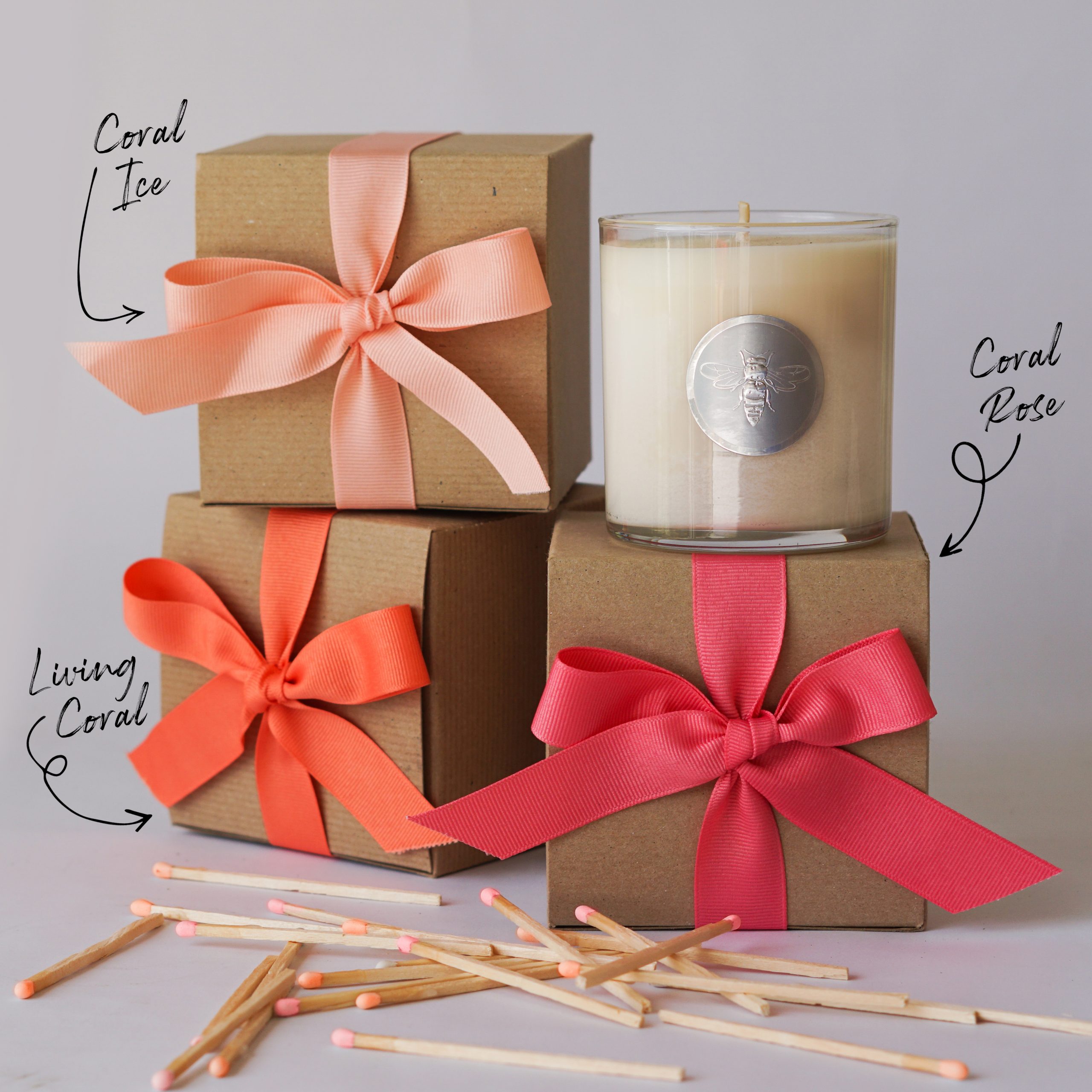 Crushing on Corals? 🎀 Add pops of peachy pink to your Neighborhood collection with colored ribbon upgrades in these must-have hues! 🍑
Shown Here: our NEW Coral Rose ribbon joins fan favorites Coral Ice (formerly called Peach) and Living Coral (formerly Light Coral).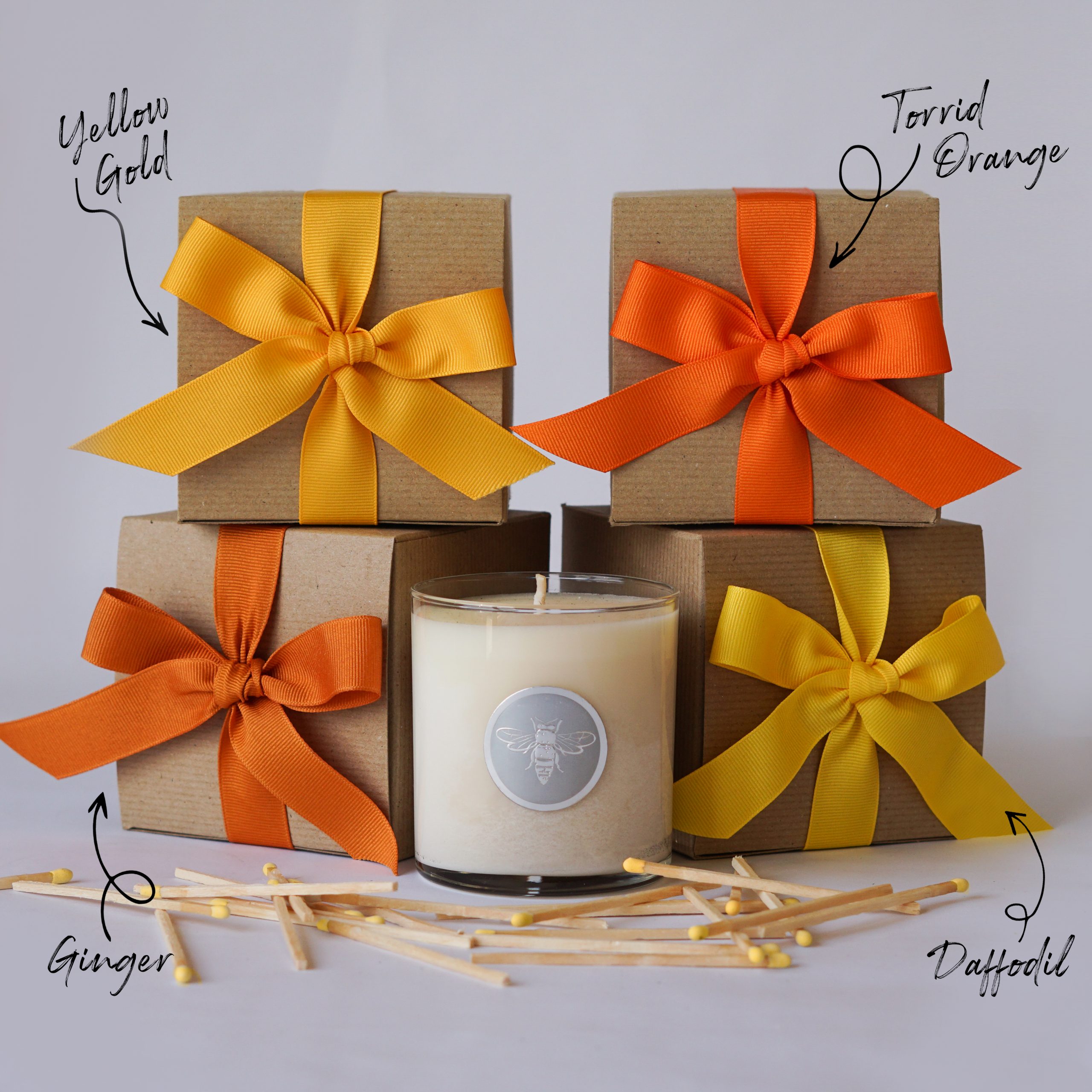 Eye-catching colored ribbon is the perfect way to make your Neighborhood candles stand out! 🧡🍊(Orange you just smitten with these bright, bold shades?! 😍)
Shown here: Yellow Gold (formerly Light Gold), Torrid Orange, Ginger (formerly Old Gold) and Daffodil.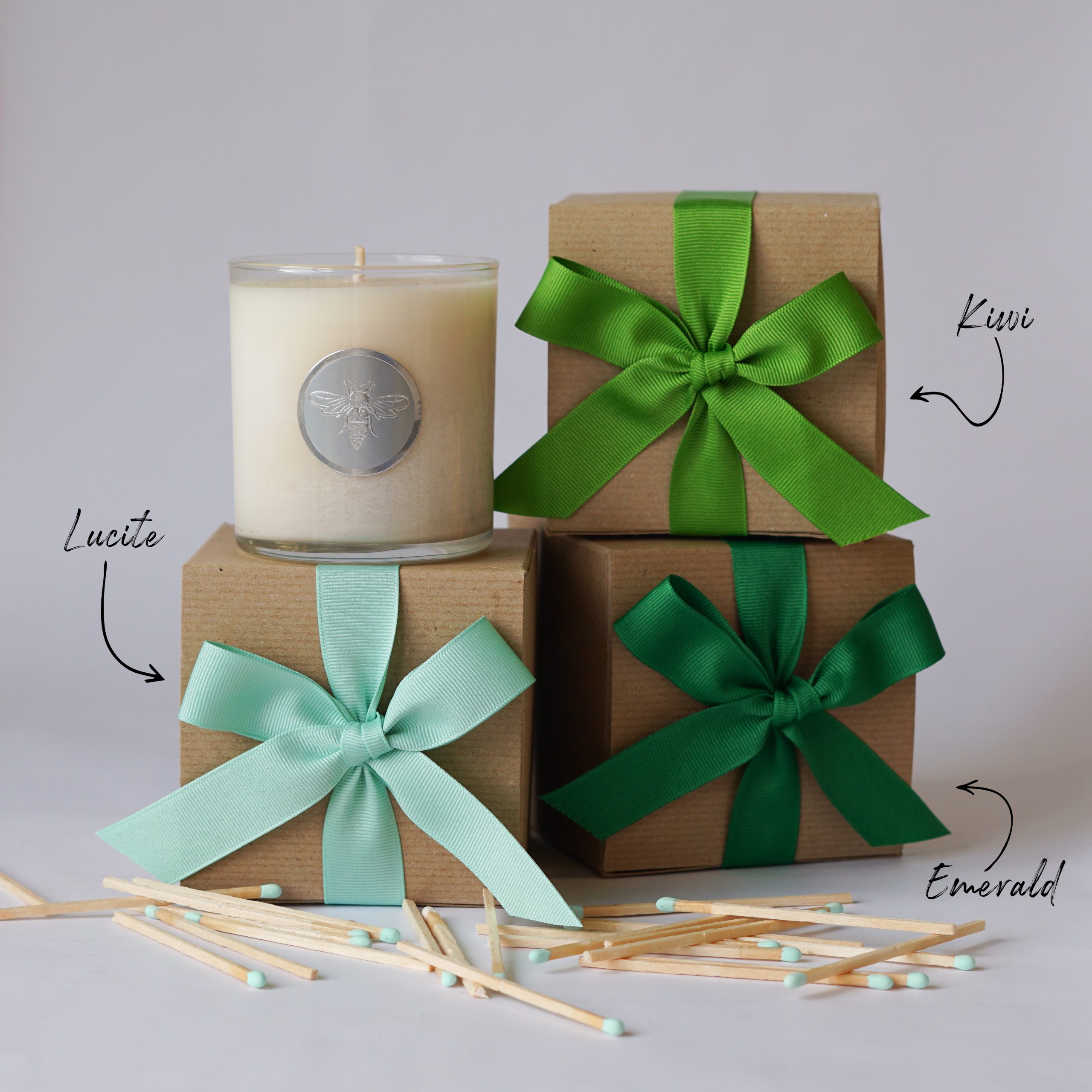 Looking for shades that'll stay in style, no matter the season? 🌱☀️🍁🌲These fresh greens are sure to please year-round! 💚
Shown here: Lucite (formerly Mint), Kiwi and Emerald.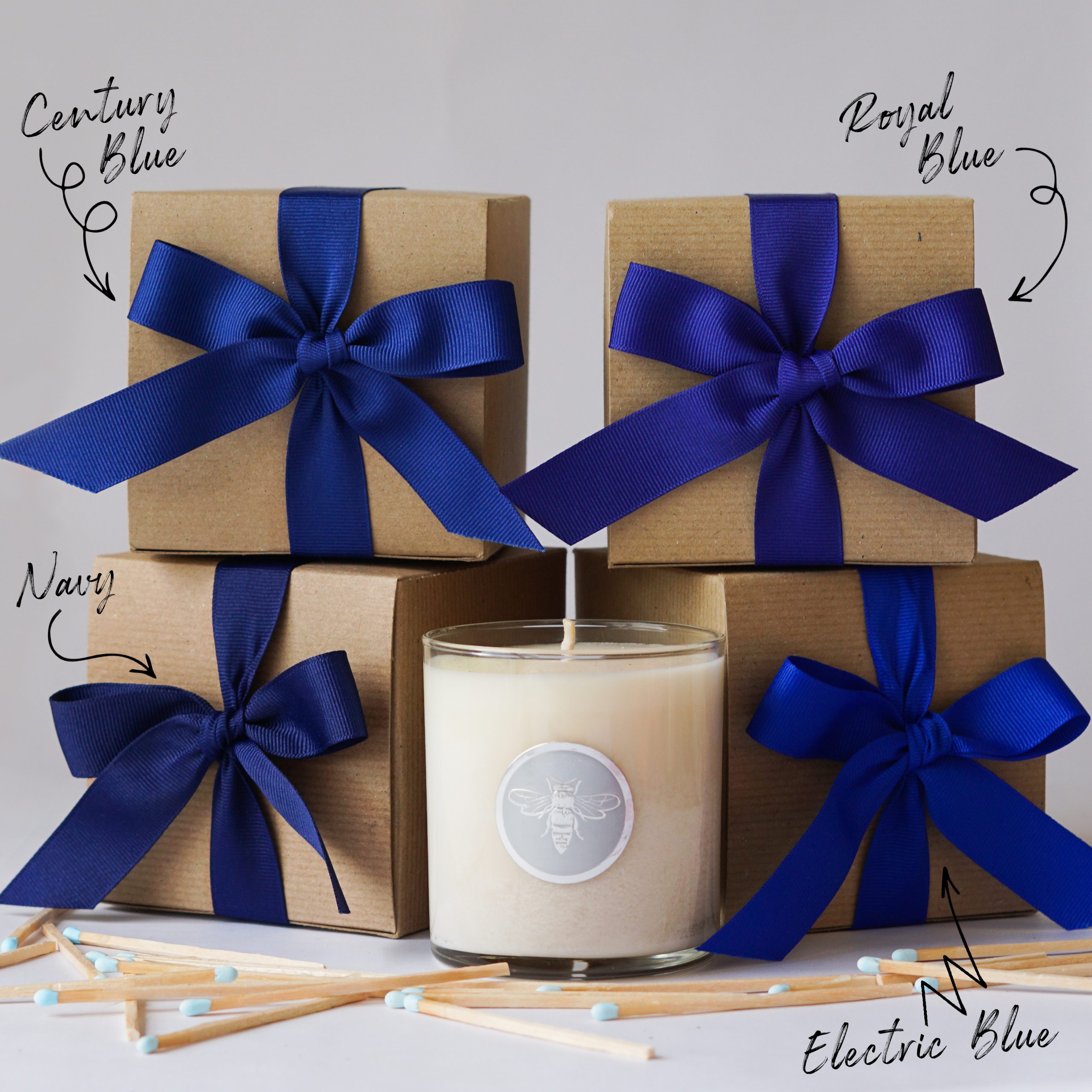 You don't have to be Picasso to dig the blues 🎨 Bring your own personalized Blue Period to your Neighborhood collection with our palette of beautiful hues! 💙
We've added a NEW blue to our rainbow! Introducing: Royal Blue! 💙 (Sound familiar? If you're looking for the ribbon formerly known as Royal, don't worry — our brightest blue is still available under a new name: Electric Blue ⚡)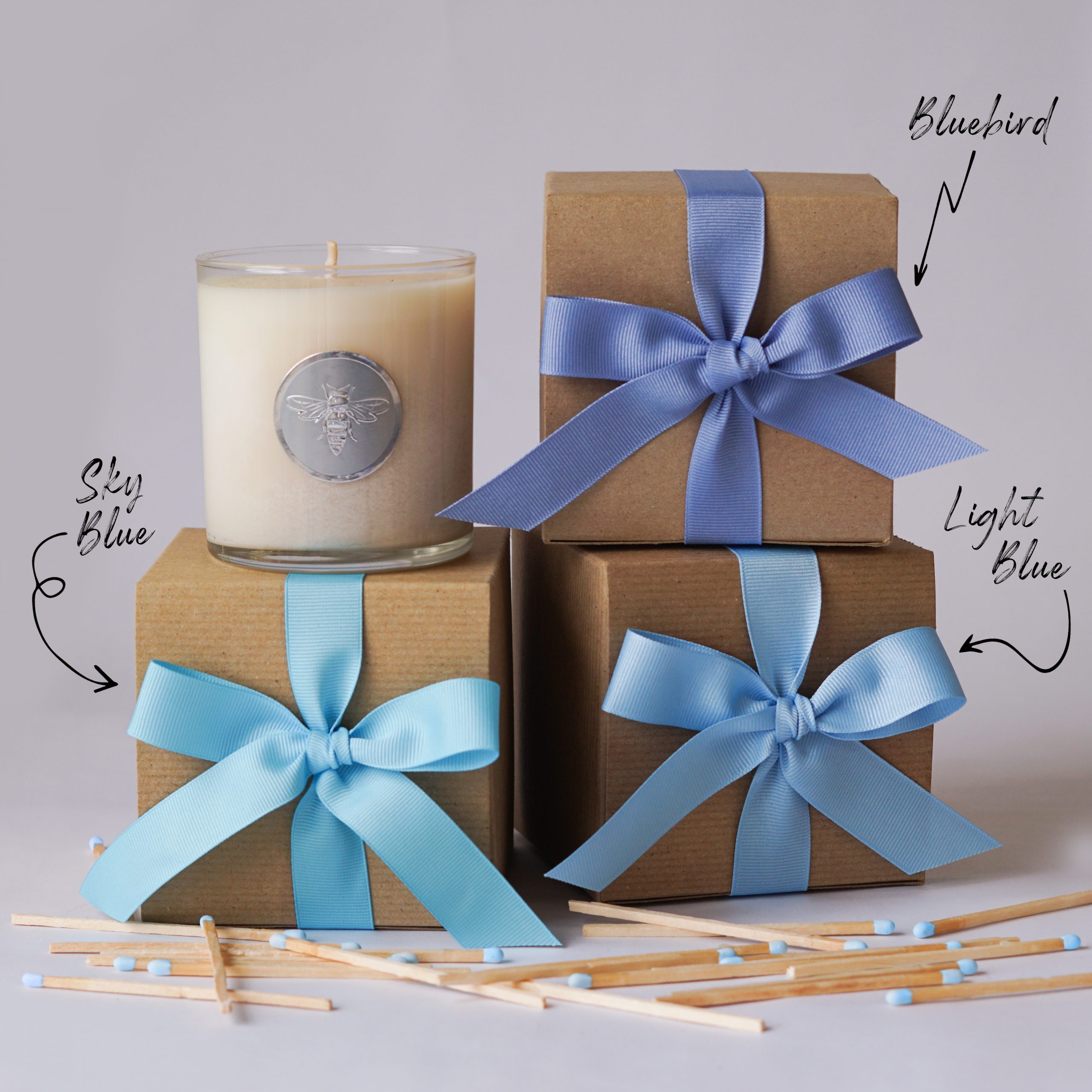 From blue skies to blue jeans, use colored ribbon to capture ALL the Hues of Home 🌈🏡
Shown here: Sky Blue, Bluebird (formerly Wisteria) and Light Blue.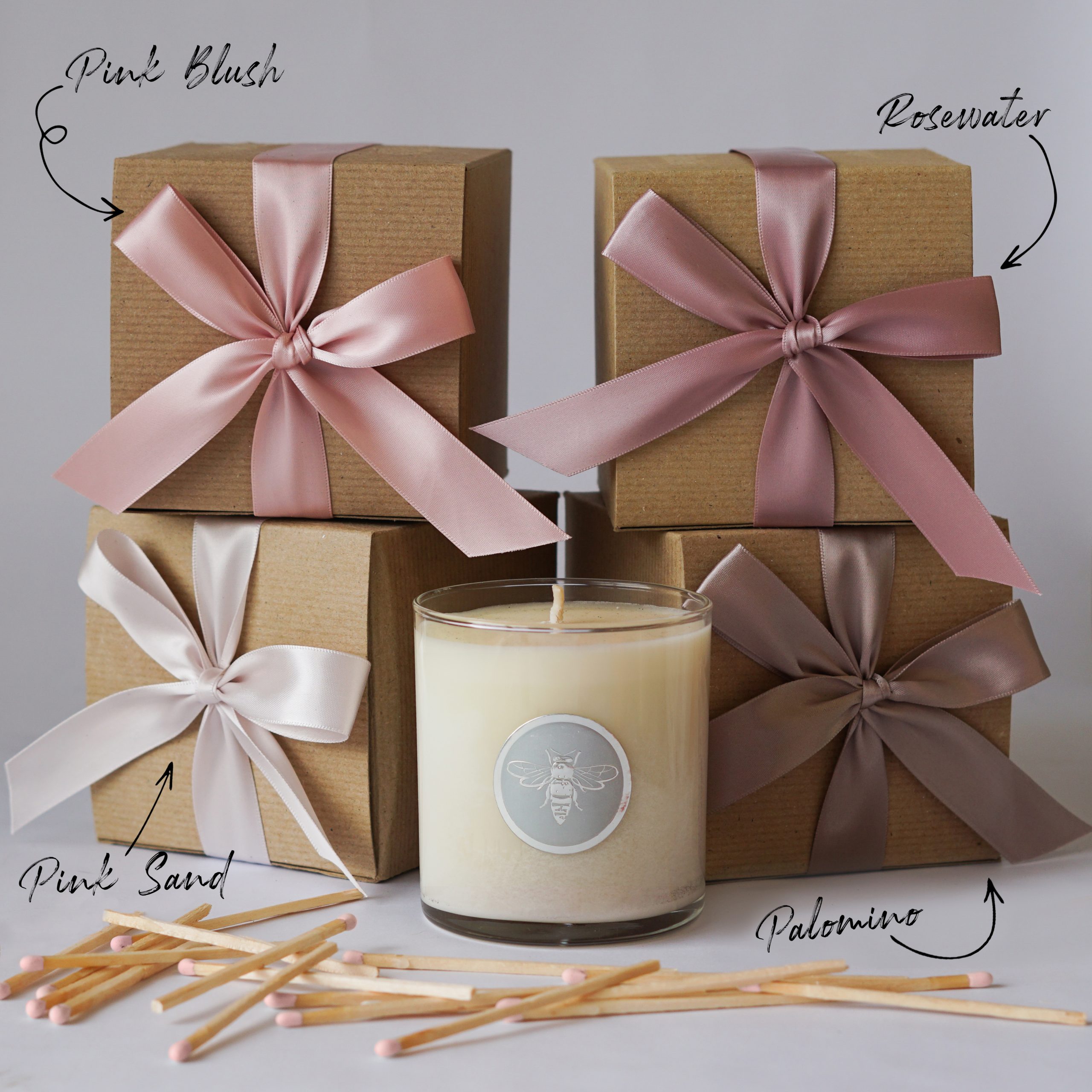 We've added to our ribbon rainbow, and these new hues are coming up roses! 🌹 Peruse our freshly-picked pinks, available exclusively in luxurious double faced satin! 🎀
Shown here: Pink Blush, Rosewater, Pink Sand and Palomino!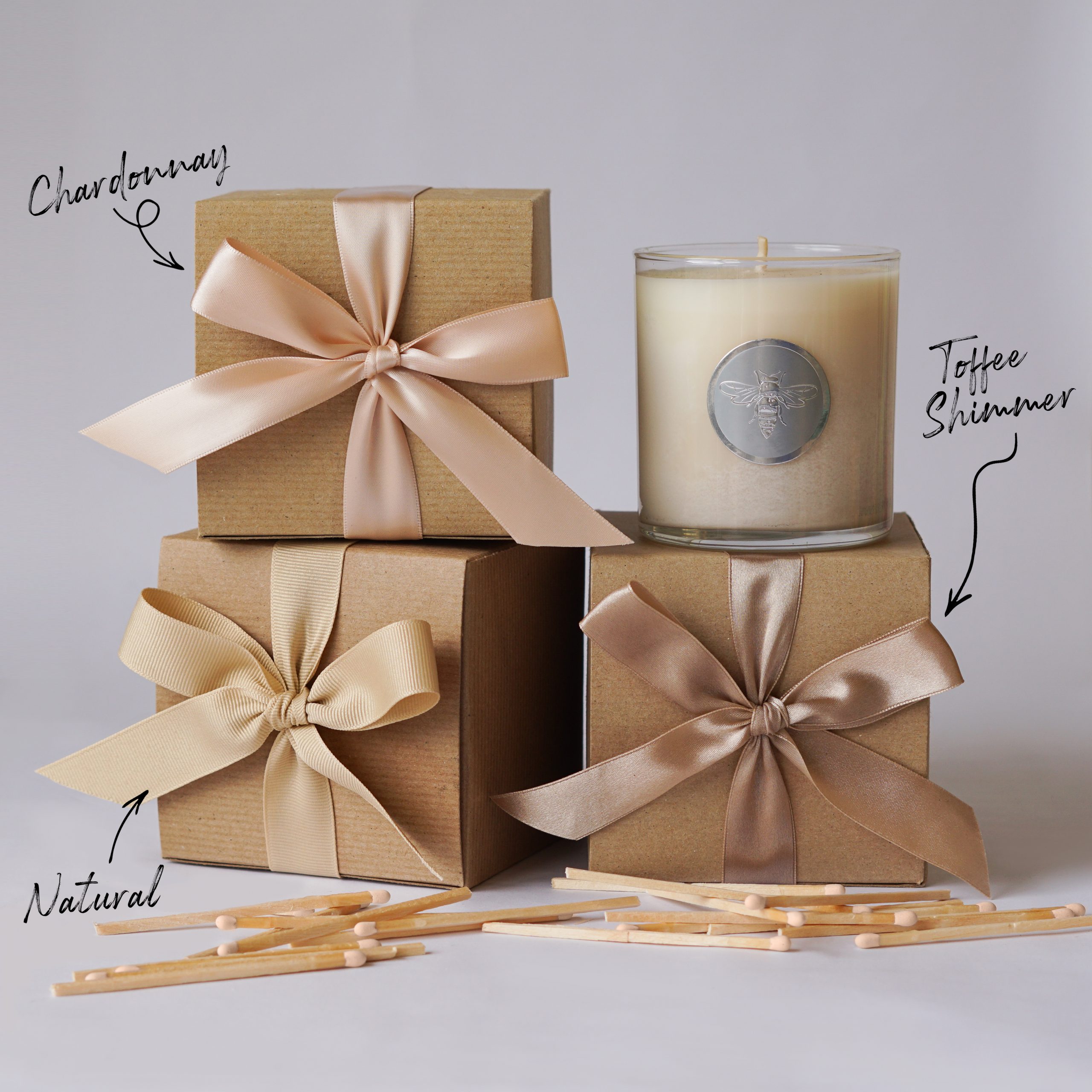 Our ribbon rainbow isn't limited to ROYGBIV 🌈 For beyond-the-spectrum sophistication, try these luxe neutrals.
Shown here: Chardonnay (formerly Champagne), Natural and Toffee Shimmer.