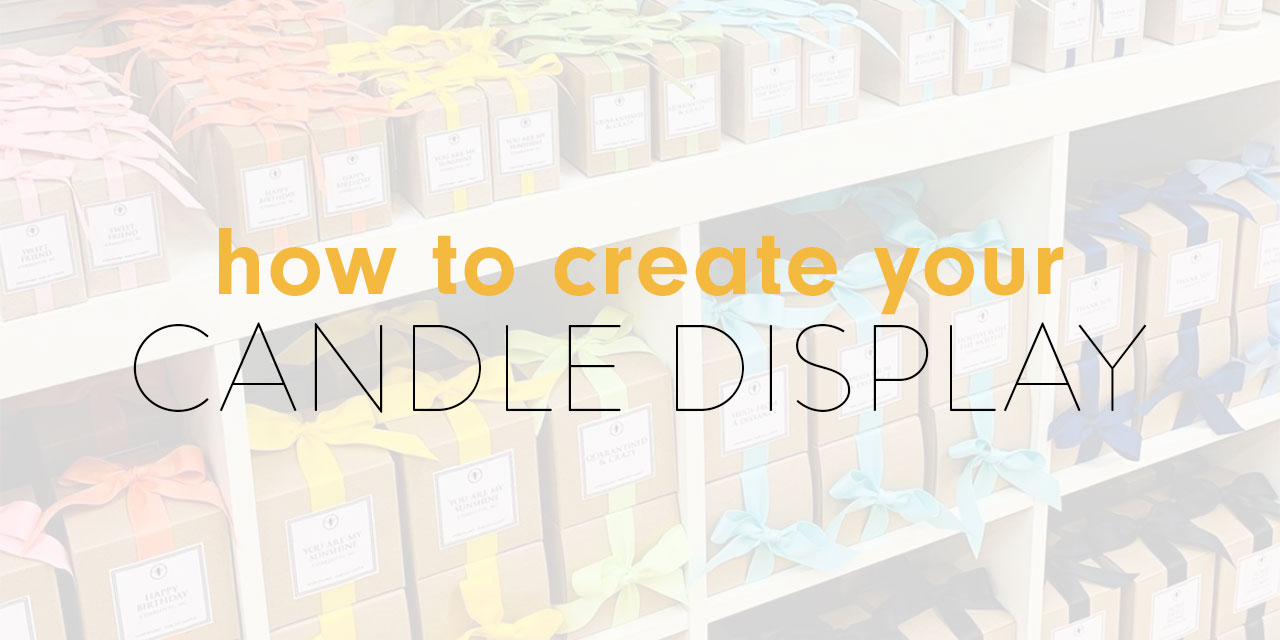 10 Tips for Creating an Effective Candle Display in your Retail Space
Candles are a hot commodity, and not just literally. Raking in an impressive $3.14 billion in annual retail sales, home fragrance products are a proven top seller for big box stores and independently owned boutiques alike. And thanks to post-pandemic shopping patterns, the candle craze doesn't show signs of burning out any time soon (sales saw a 13% boost in 2020).
To help Ella B. Candles retailers harness the full selling potential of scented products, we're sharing our top 10 visual merchandising tips for creating an effective candle display in your brick-and-mortar retail space: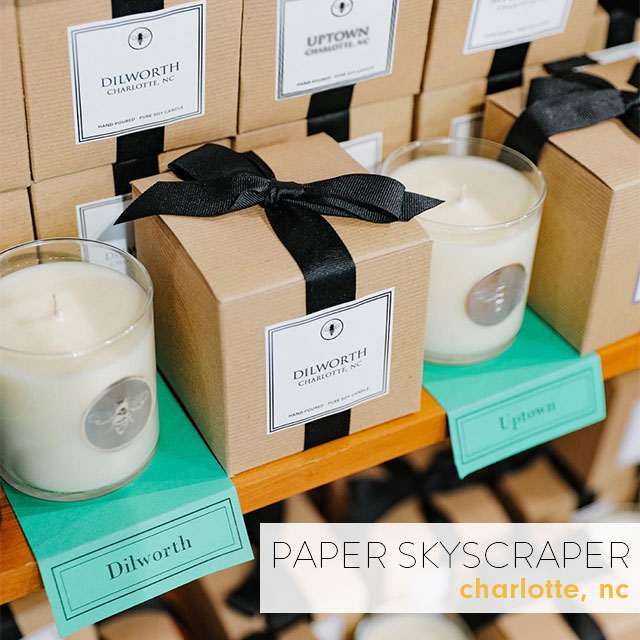 Every Ella B. Candles retailer has a story to tell. Whether the candle names in your collection were inspired by a region, a season, or a state of mind, they're part of that story.
A well-executed candle display can bring that story to life, and transform ordinary shelf space into an eye-catching showcase.
So, what story do you want to tell?
Starting with a clear vision or theme will help you approach other decisions more strategically, and determine the most effective way to display the candles in your collection.
Take Paper Skyscraper, for example. By showcasing each candle in their locally-inspired collection with shelf callouts and full-size testers, they invite curious noses to embark on a scent tour of the city.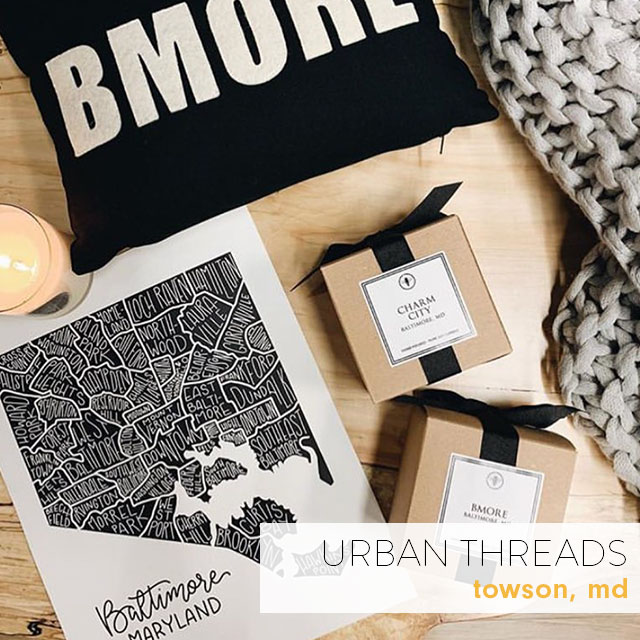 2. Location, Location, Location
While it may seem like a no-brainer to merchandise Ella B. Candles alongside the other home fragrance products you carry, that's not always the most effective way to reach the right customers.
Don't make assumptions; the customers you want to target might not actually be shopping for candles when they step into your store. They might be looking for a unique housewarming gift, or a little memento that reminds them of home.
Once you've figured out who is buying Ella B. Candles and why, you can use that intel to address where and how to better target those specific customers. Chances are, it won't be the candle aisle.
If local names are the star of your collection, consider relocating your display so it's neighboring other locally-inspired products. If grab-and-go giftability is the main selling point, you might increase sales by displaying your candles with cards or other giftable items.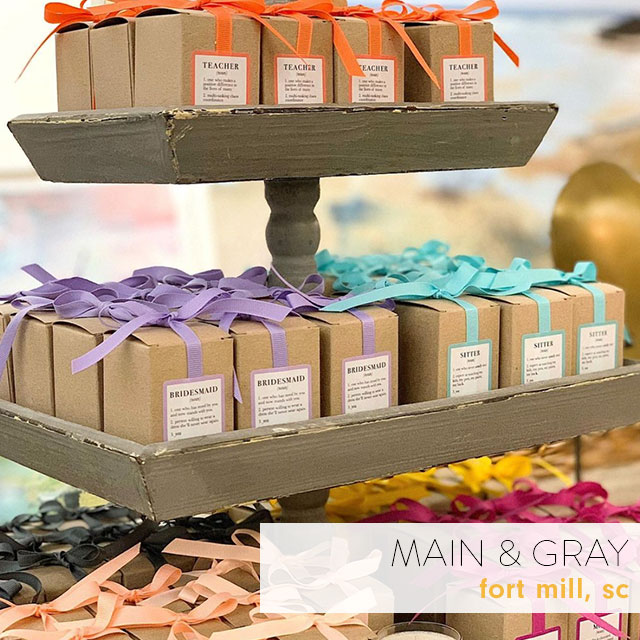 3. Don't Fight Your Floorplan
Plan a candle display that works for the space you have, not the space you wish you had.
If you're already short on square footage, bringing new fixtures onto your sales floor may be out of the question. Instead, think beyond the shelf and find creative ways to create new selling space without adding clutter.
Tiered stands and cake stands are aesthetically pleasing alternatives to traditional risers, and can added on top of existing fixtures to create elevated platforms for product groupings.
If you've got empty space under a table display, don't let that prime real estate go to waste! Fill a blanket basket with burlap or crumpled paper, then top it off with boxed candles to create a display that can easily be tucked out of the way (like this!)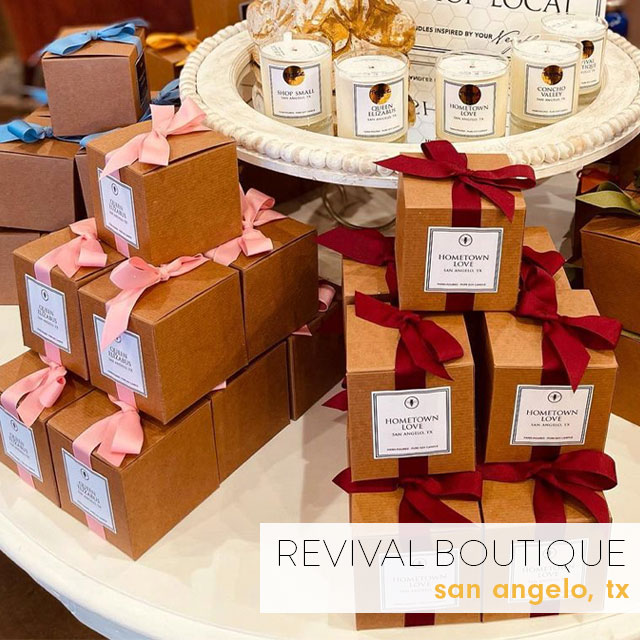 4. Think Outside Around the Box
One of the toughest challenges retailers face when planning a candle display is the product itself. Unboxed candles can be heavy, fragile, awkwardly shaped, and impossible to stack.
That's not the case with Ella B. Candles.
Our securely boxed candles can be displayed upside right or on their side (face down and bow out), giving you more ways to utilize limited shelf space.
For another space-saving hack, try the stack! Skip the risers and use extra inventory to bring your display to new heights (literally) by stacking products.
This table display from Revival Boutique shows how boxes can be stacked without squashing the bow!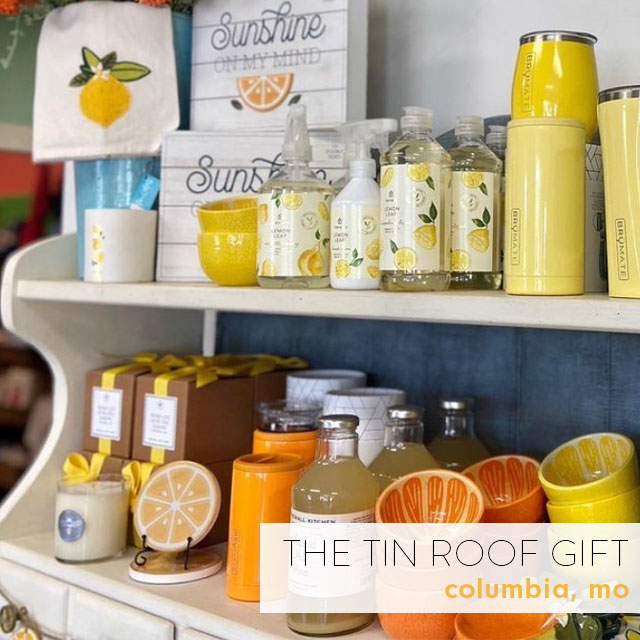 Keeping your main Ella B. Candles display in the same place throughout the seasons will make it easier for return customers to find what they're looking for, and ensure steady sales year-round. On the other hand, sometimes it's best to branch out!
Our candles won't get separation anxiety if you spread them around. In fact, merchandising candles with the other seasonal or themed product groupings around your retail space is a great way to increase visibility and ensure that you're reaching the right customers.
In this example, The Tin Roof Gift merchandised their 'When Life Gives You Lemons' candle with a selection of similarly bright and citrusy products.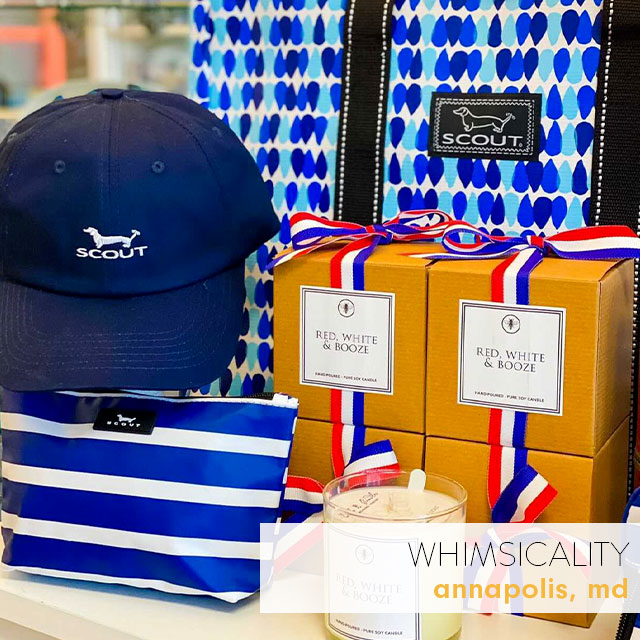 If you're struggling to cross merchandise the candles in your collection, that could be your cue that something's missing.
Identify which curated vignettes resonate best with your customers and consider adding new candles to your collection that fit that theme.
You can also keep your collection fresh by introducing new additions tailored for every season (and all the special occasions in between!)
While there's no doubt that the holiday months are the brightest season for candle sales, your creativity shouldn't stop there. Some other occasions that belong on your candle calendar are Valentine's Day, Mother's Day, and Summer.
Our blog is a great resource for keeping your collection current.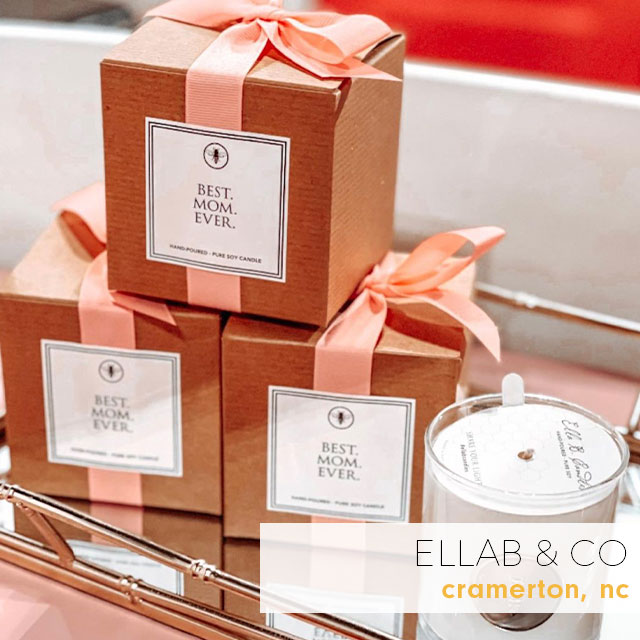 7. Snap a lot of SHELFies
Visual merchandising isn't just a way to sell more products; it's also a service that you're providing to your customers.
Customers are often driven into your store by some sort of need.  For example: they need a last minute Mother's Day gift (but have no idea what to get). By anticipating what your customers need and curating product groupings or themed displays accordingly, you can create a shopping experience that answers their needs.
But don't stop there! Leverage social media to bring that experience beyond the boundaries of brick-and-mortar, and reach customers before they've even set foot in your store!
'New Product' spotlights, video demonstrations, SHELFies, and gift guides are all examples of effective content that can created around existing store displays.
(Pssst! Tag posts with #EllaBCandles for a chance to be featured on our feed!)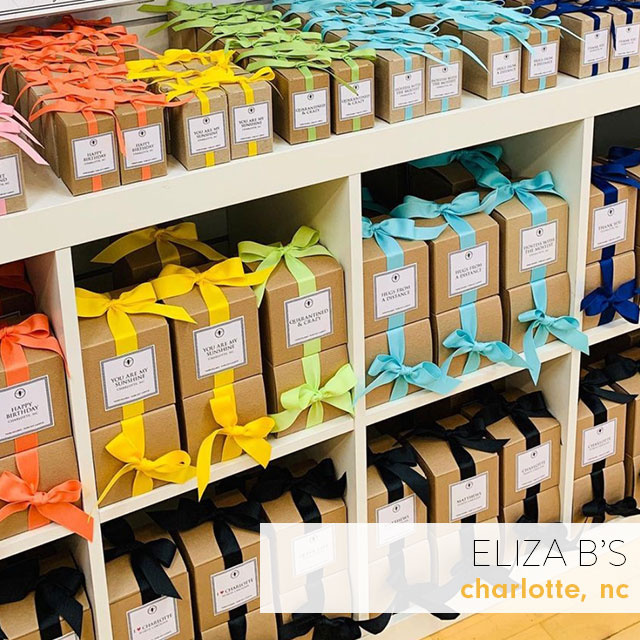 Take shelf appeal to the next level by adding colored ribbon to the candles your collection!
Choosing a different ribbon color for each candle in your collection can help your customers visually differentiate between products. This is especially helpful if you're working with limited shelf space.
Eliza B's colorful store display demonstrates how curating a palette of complementary colors can set each product apart, while maintaining an overall sense of cohesion.
On the flip side, using colored ribbon sparingly is an effective way to emphasize specific products or groupings, and ensure that they stand out from the rest of your collection.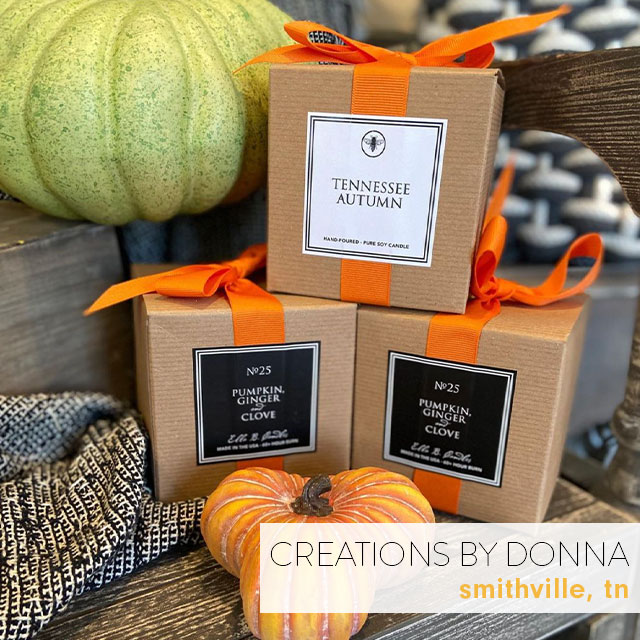 Don't underestimate the power of smell!
Whether your customers are buying Ella B. Candles for the locally-inspired name printed on the outside of box or the scented candle inside, create a display that appeals to all of their senses!
Making fragrance a selling feature can be as simple as flipping around the candles in your display.
Fragrance notes are printed on the black label placed on the back of all boxed Neighborhood candles. Although the back label is one part of our packaging that can't be personalized, many retailers still choose to play up this feature when arranging the candles in their display.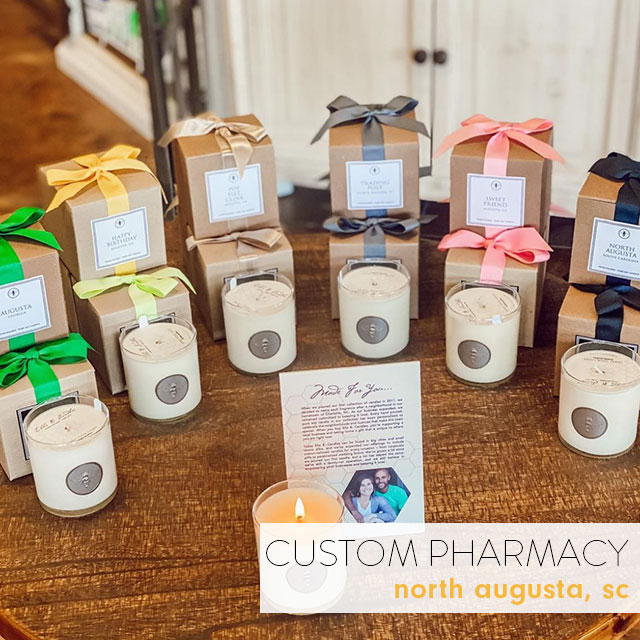 The most effective way to make your customers fall in love at first smell is by adding testers to your store display.
Unlit testers create an interactive shopping experience for your customers, and help convert casual sniffs into completed sales. (Bonus: testers also discourage curious customers from untying boxes to sneak a whiff of the candle inside!)
Turn up the heat: burning testers in your store can increase a scent's reach and draw customers to your candle display.
If you plan on featuring testers, be sure to budget for a little extra standing room around your display so customers can linger as they smell their way through your collection.
Keep in mind that testers should be a selling tool, not an eye sore! Plan on replacing your testers periodically as they get roughed up from frequent handling.