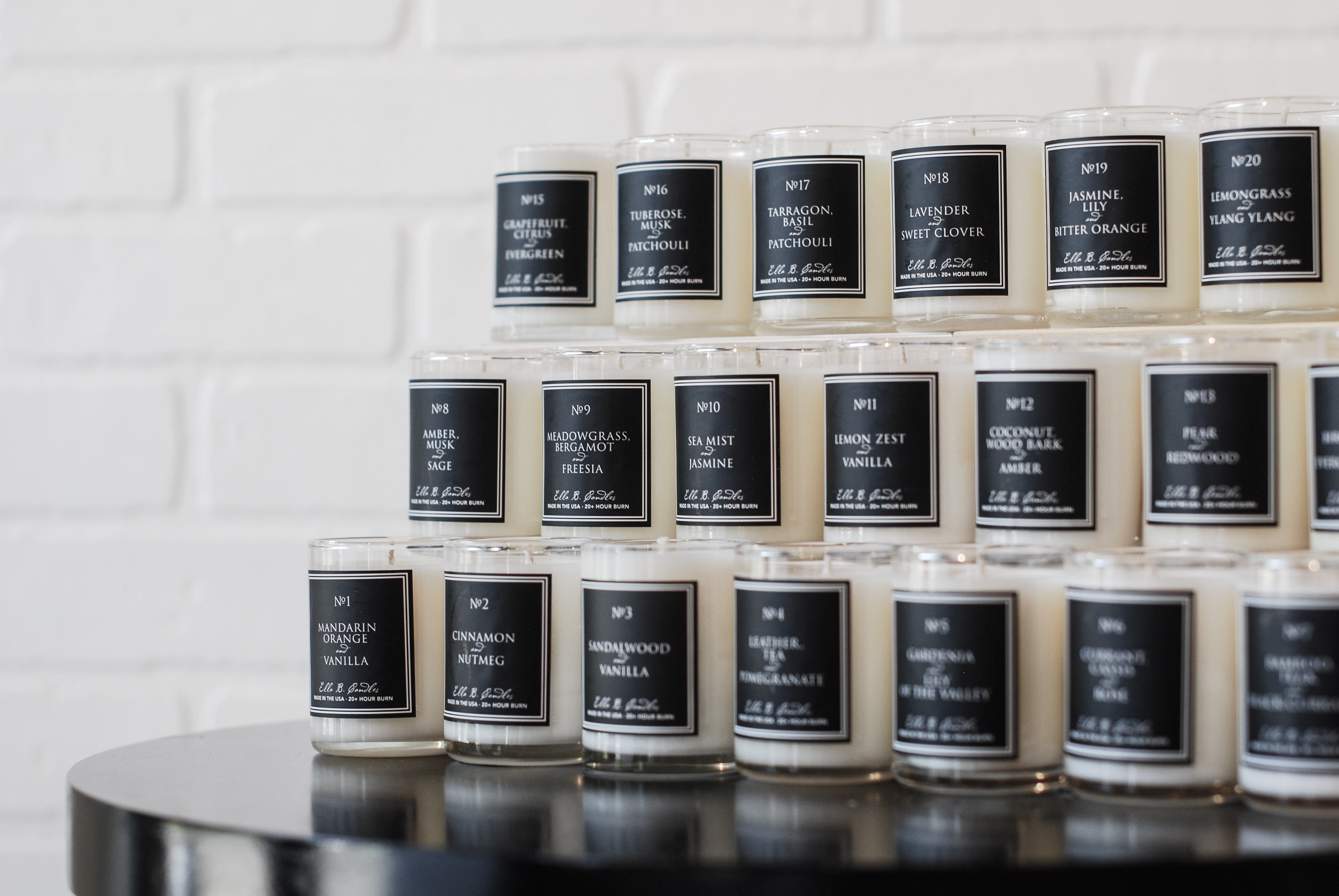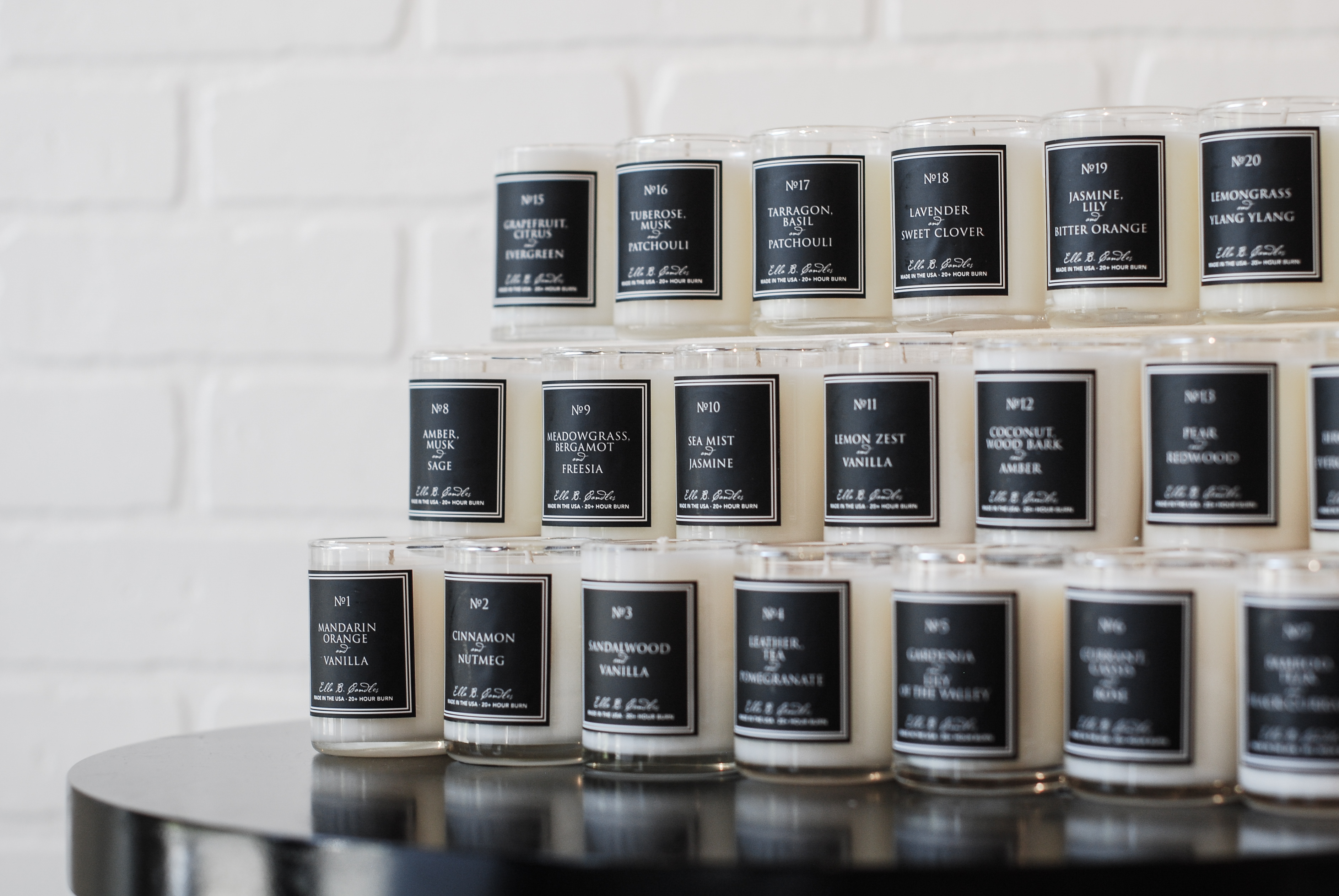 If you're an Ella B. Candles retailer, you're already familiar with the Neighborhood concept: pick your favorite fragrances and give them locally-inspired names to create a candle collection that is custom-tailored for your hometown. But… what if you want to think outside of the Neighborhood?
You aren't limited to street names and parts of town. There are plenty of ways to expand your collection, from sweet sentiments to sassy taglines. We love to see how our retailers get creative when naming the candles in their collections, and we want to inspire you to explore the possibilities. With 27 fragrances and a full spectrum of colored ribbons to choose from, there are endless ways to tell your story. Here are some of our favorite creative pairings.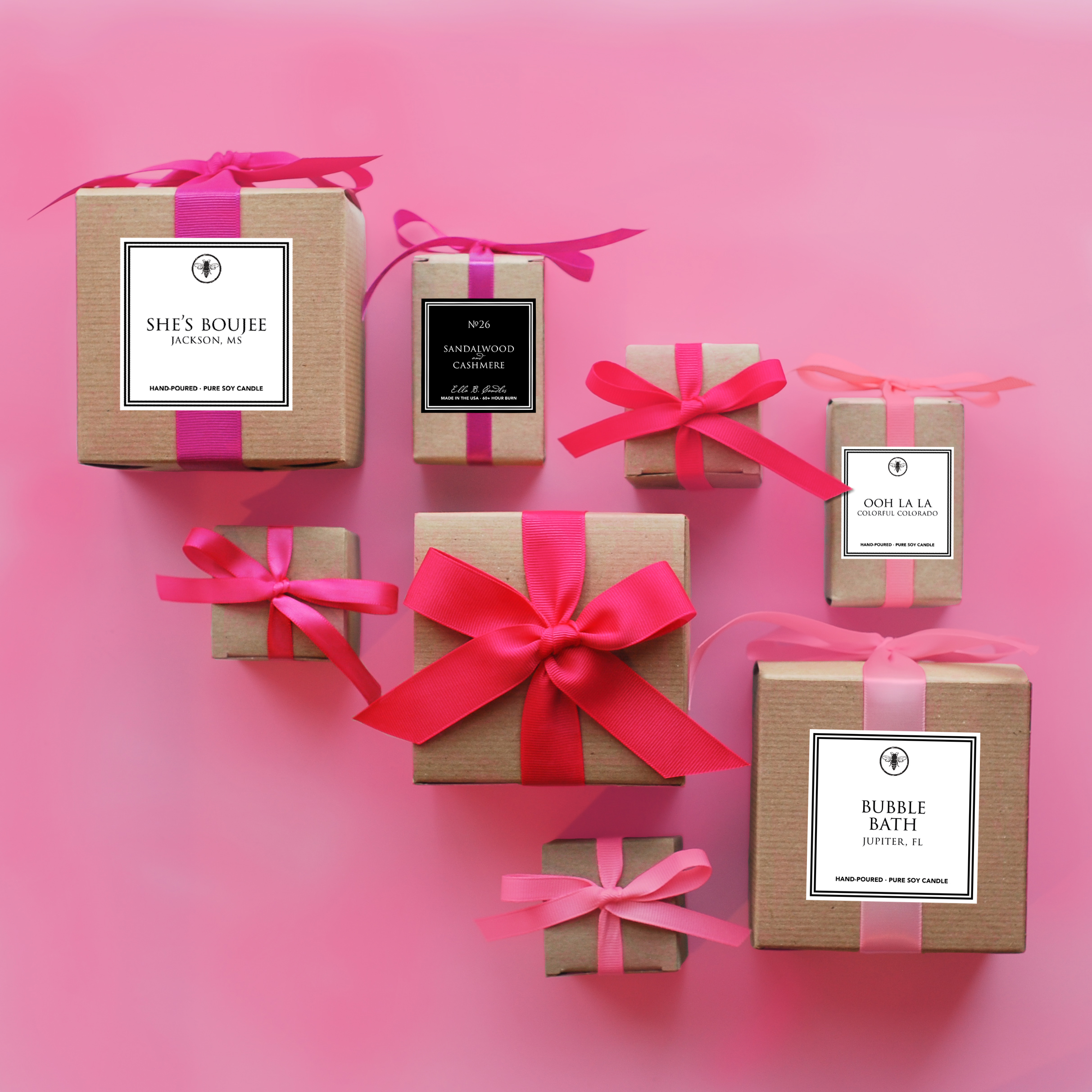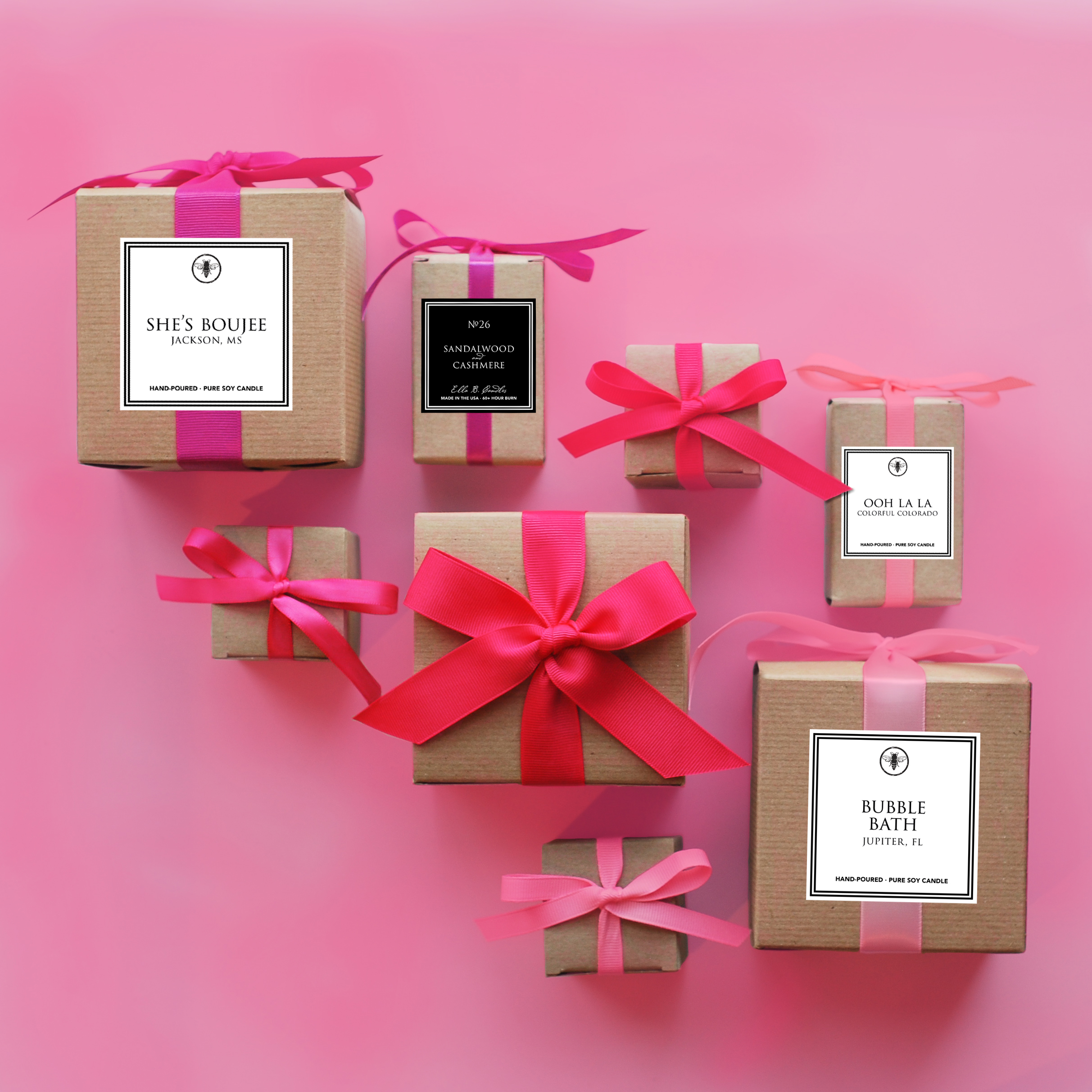 No. 26 – Sandalwood & Cashmere; a fabulously feminine fragrance that is soft, sweet, and undeniably chic. From She's Boujee to Bubble Bath, our retailers have used No. 26 to celebrate all of our favorite things. Think Pink and pair this sweet scent with an appropriately hued ribbon. Featured above: Azalea, Hot Pink, Pink, and Light Pink (all available in grosgrain and satin options).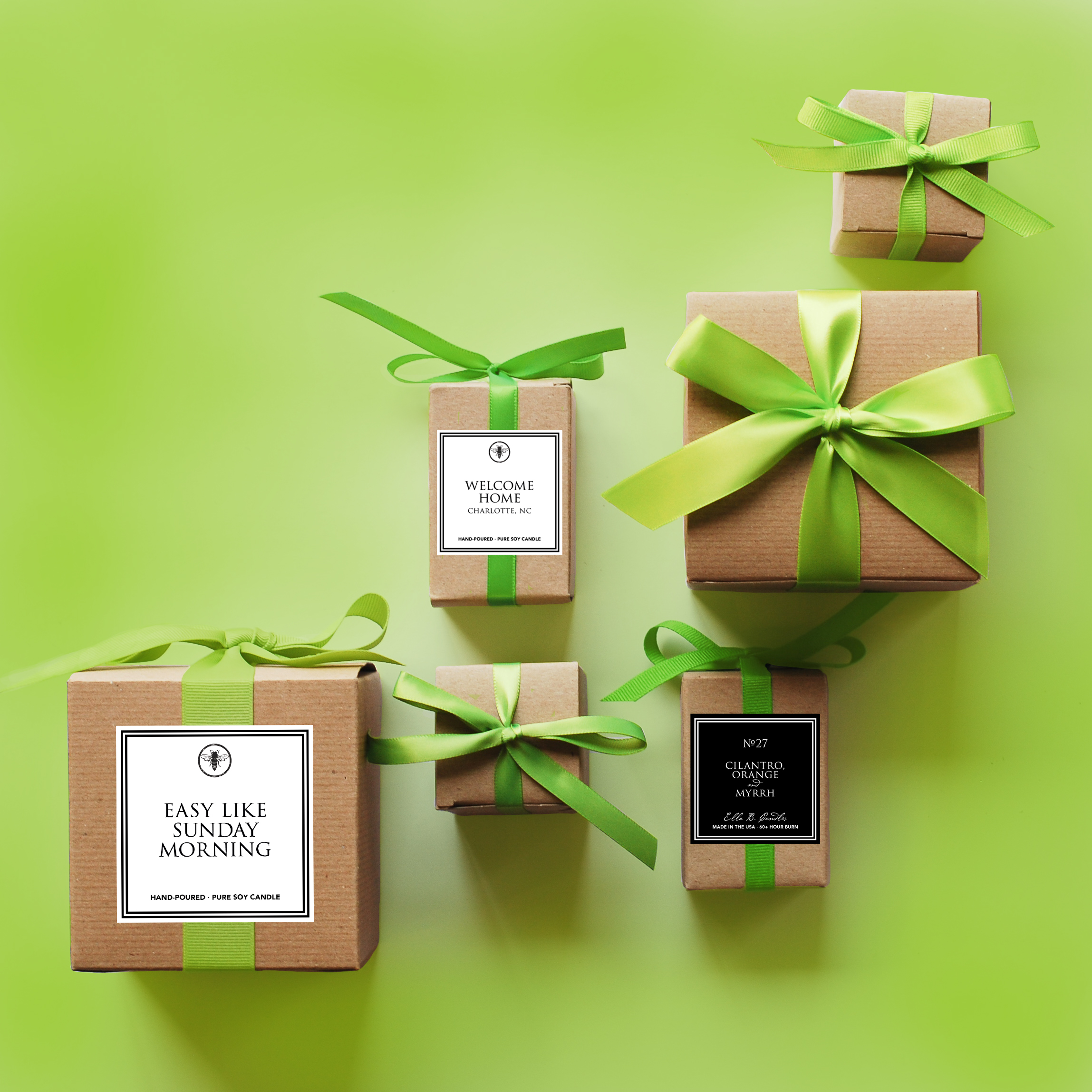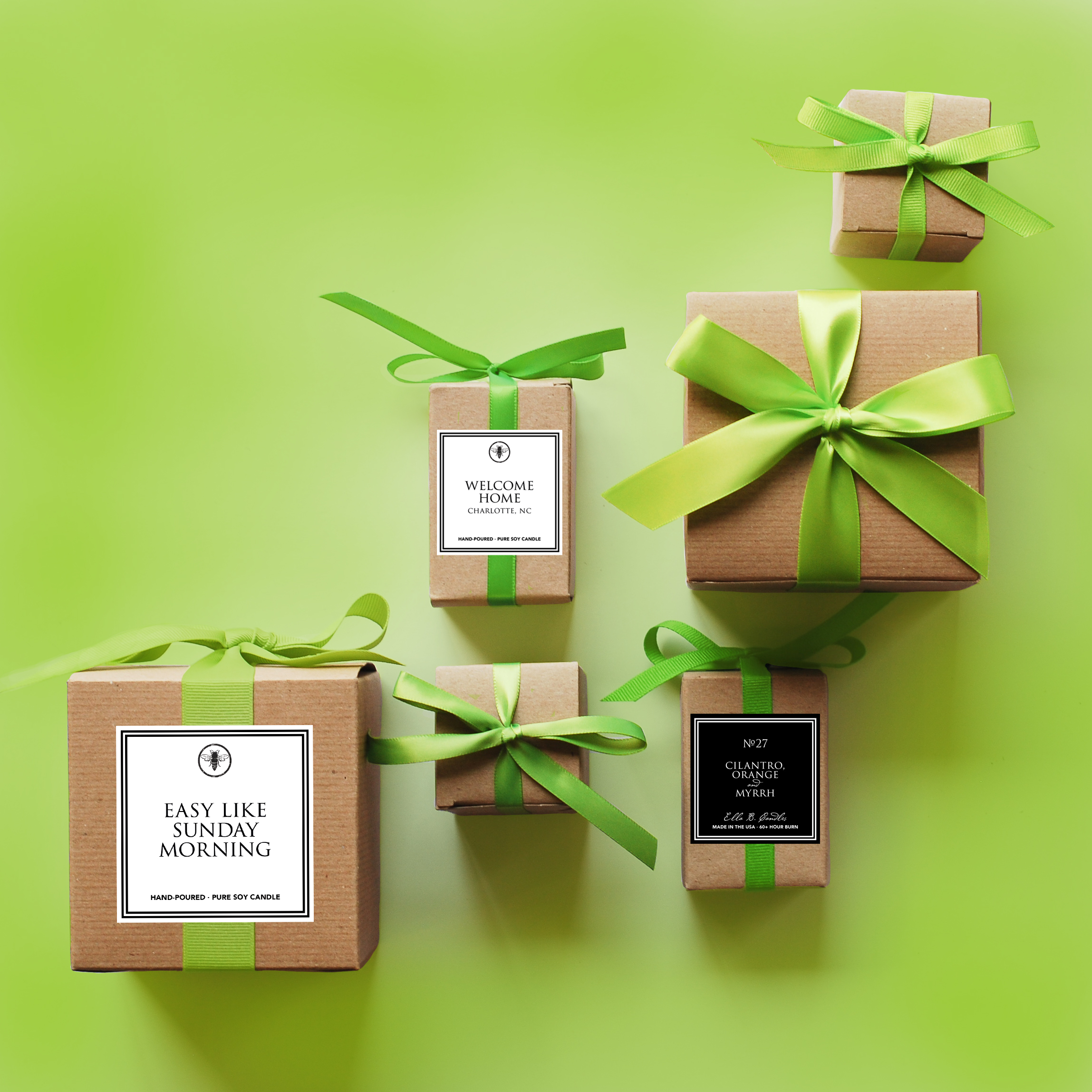 No. 27 – Cilantro, Orange and Myrrh; packed full of citrusy goodness, this fragrance is like a freshly cleaned kitchen packed into a little glass jar. Use No. 27 to remind your customers of what they love most: coming home, relaxing, and those Easy Sunday Mornings. Compliment 27's citrus vibes with a zesty ribbon. Featured above: Lime, Kiwi, and Chartreuse (all available in grosgrain and satin options).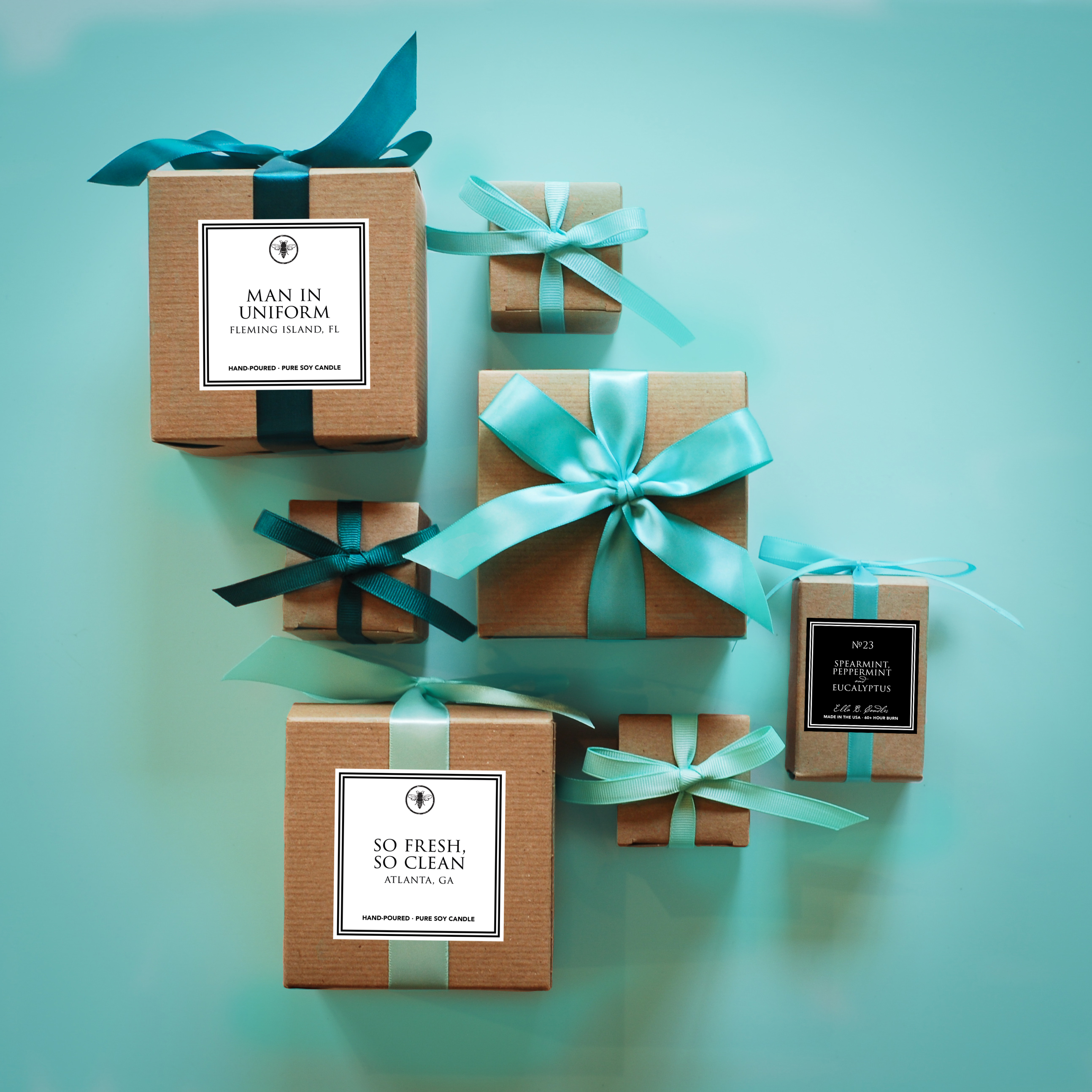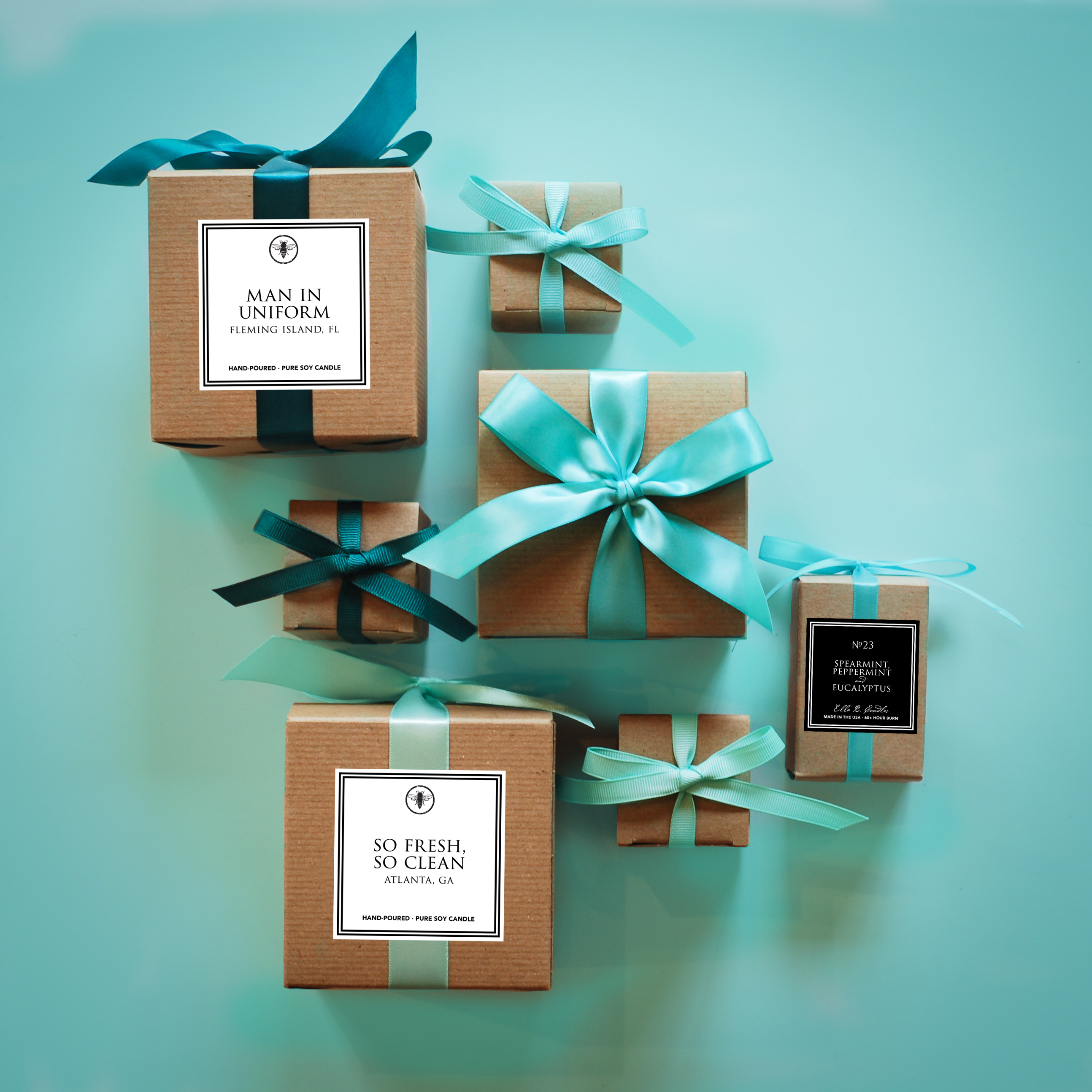 No. 23 – Spearmint, Peppermint & Eucalyptus; a fragrance that is just as minty-fresh as your breath on a first date. Pair this cooler than cool fragrance with names that are equally dazzling: Man in Uniform or So Fresh, So Clean. Keep it Chill with an icy-cold colored ribbon. Featured above: Teal, Mint, Aquamarine, and Aqua (all available in grosgrain and satin options).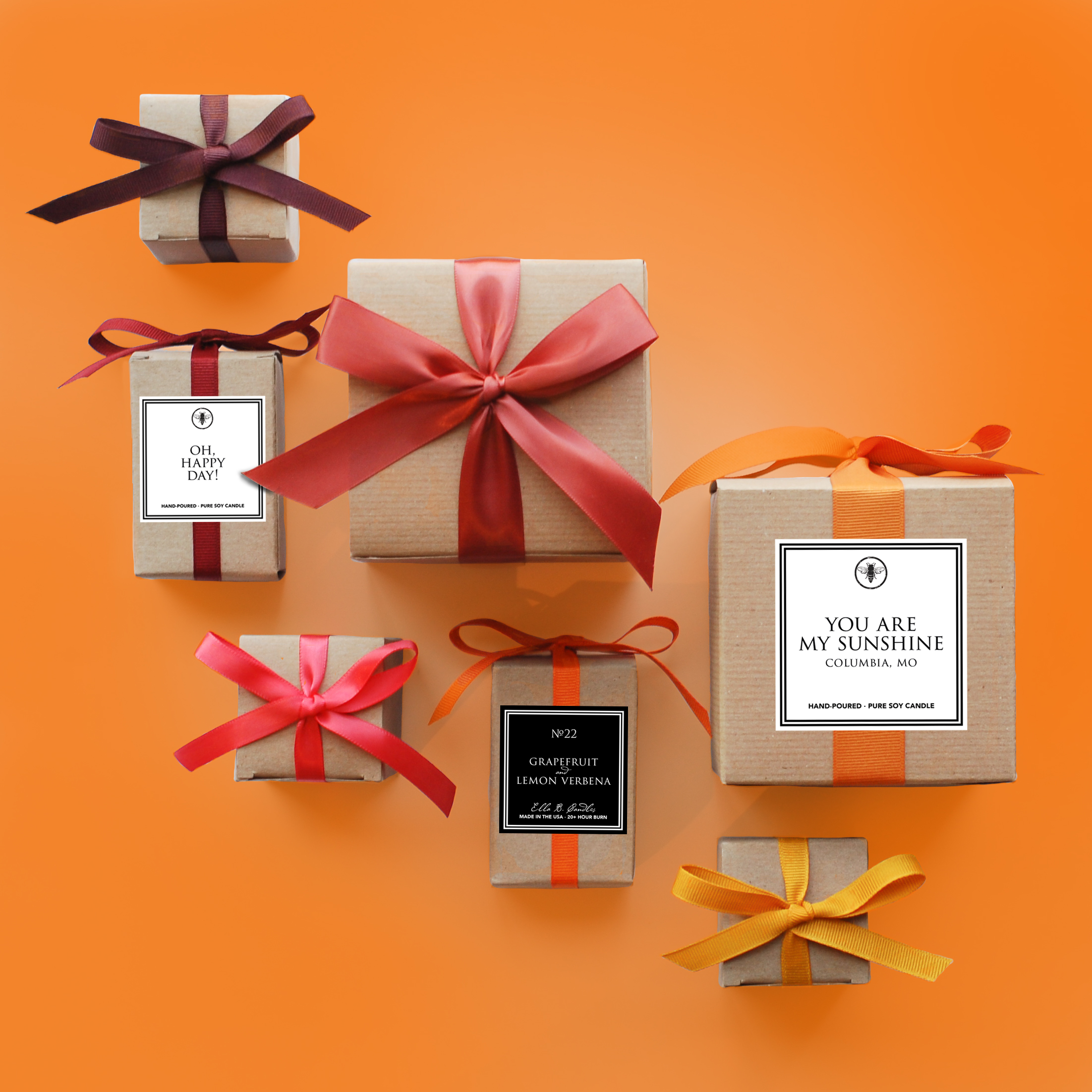 No. 22 – Grapefruit & Lemon Verbena; the aromatic equivalent of a hundred rays of sunshine. This warm and fruity fragrance smells like sunsets, summer nights and fun drinks — the perfect way to say Oh, Happy Day! To top it off, explore our sunset-hued ribbon choices. Displayed above: Raisin, Currant, Old Gold, Torrid Orange and Gold (all available in grosgrain and satin options), and Dark Coral and Rust (available in satin only).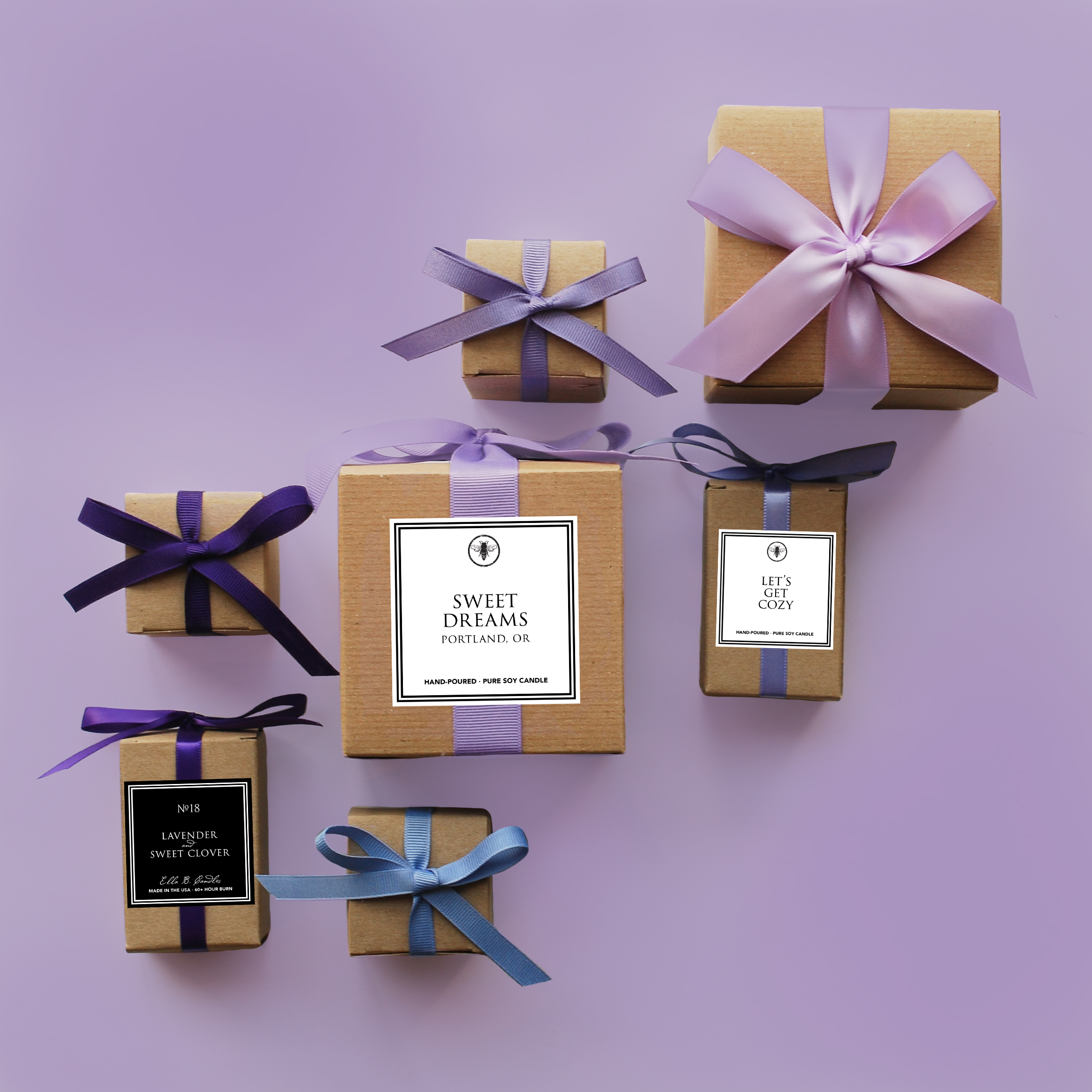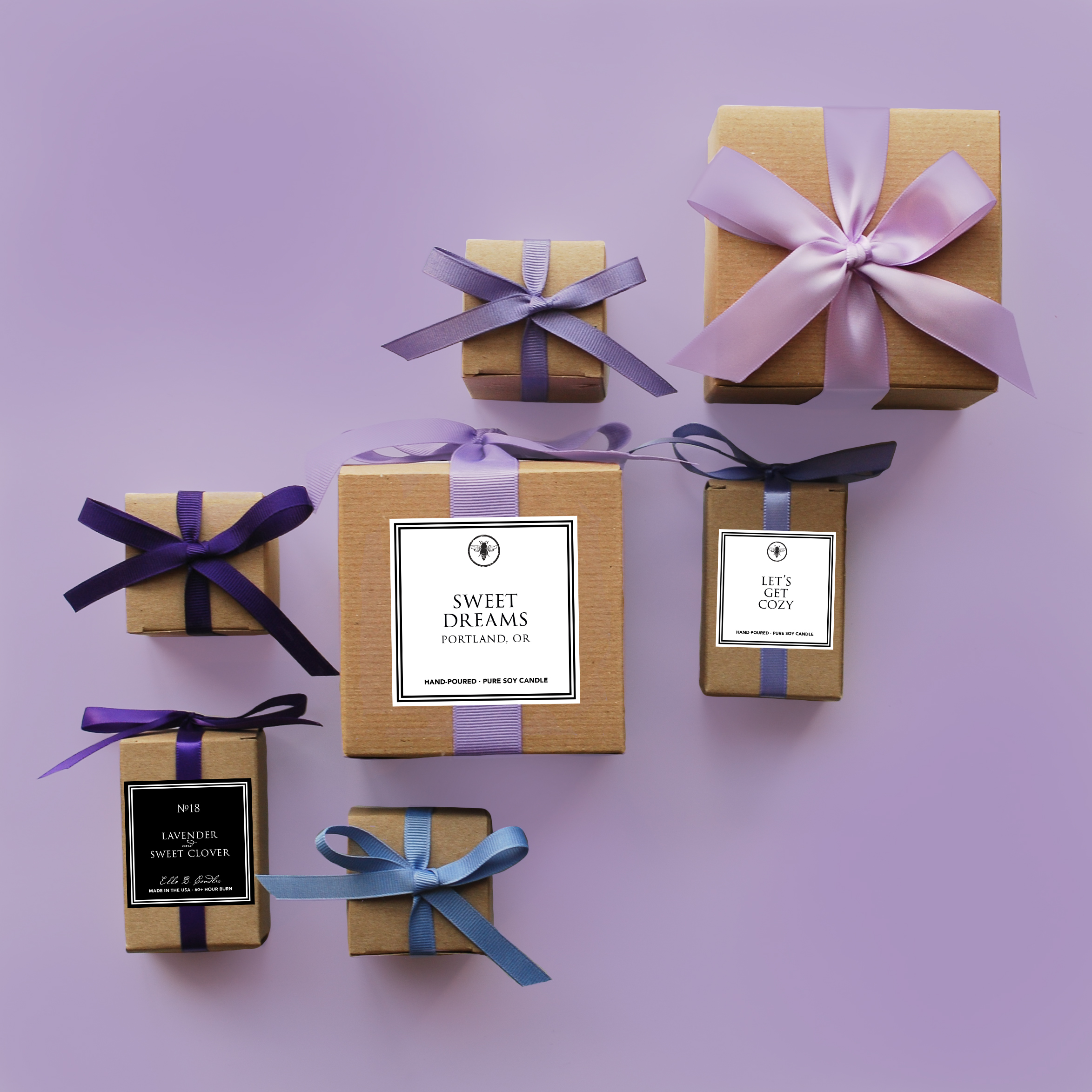 No. 18 – Lavender & Sweet Clover; relax and unwind with dreamy swirls of soothing and sweet. Whether you're longing for a Spa Day or Sweet Dreams, this fragrance will lull you away to your Happy Place. For an extra dose of Vitamin Sleep, add a cozy colored ribbon. Displayed above: Regal, Purple, Iris, Wisteria and Orchid (all available in grosgrain and satin options).