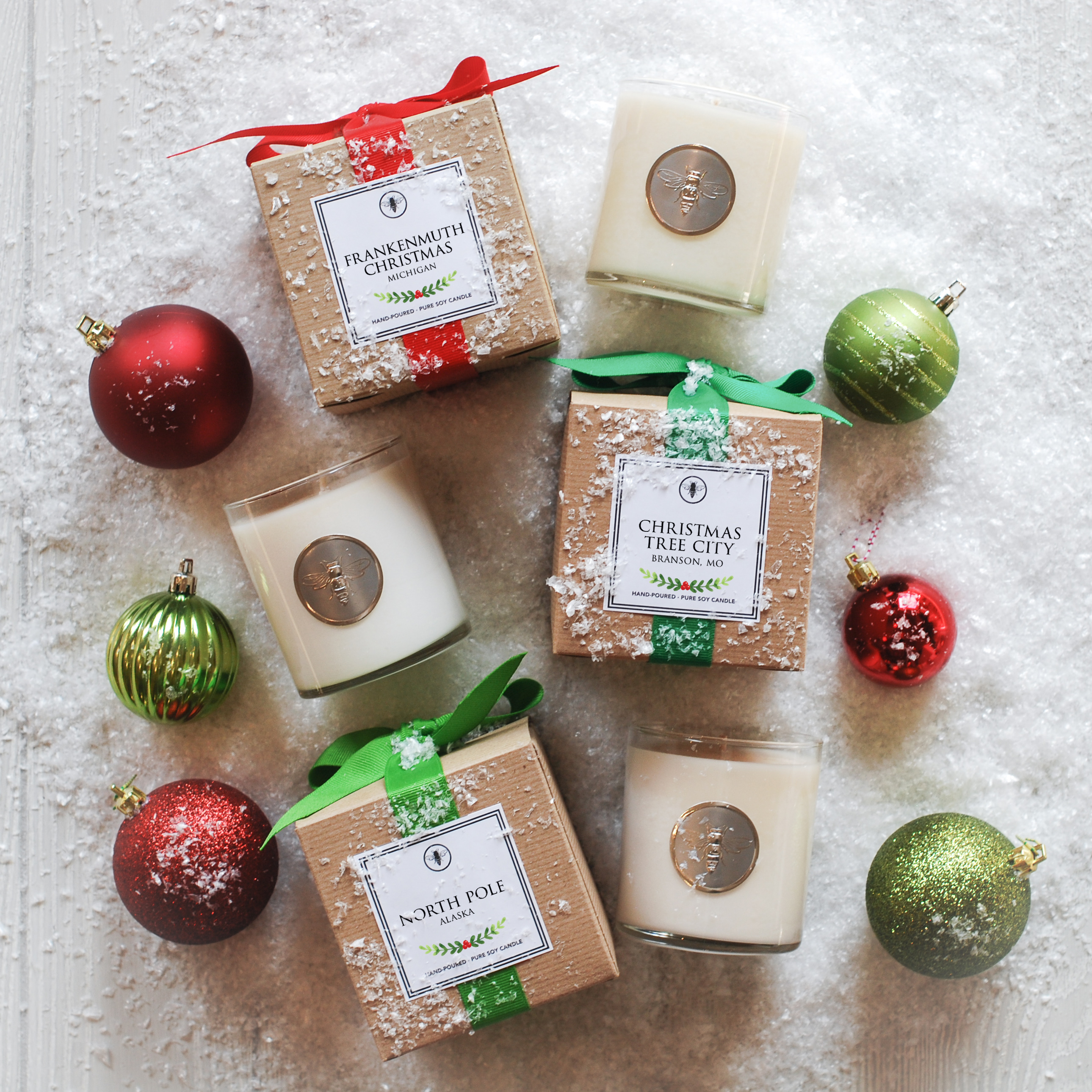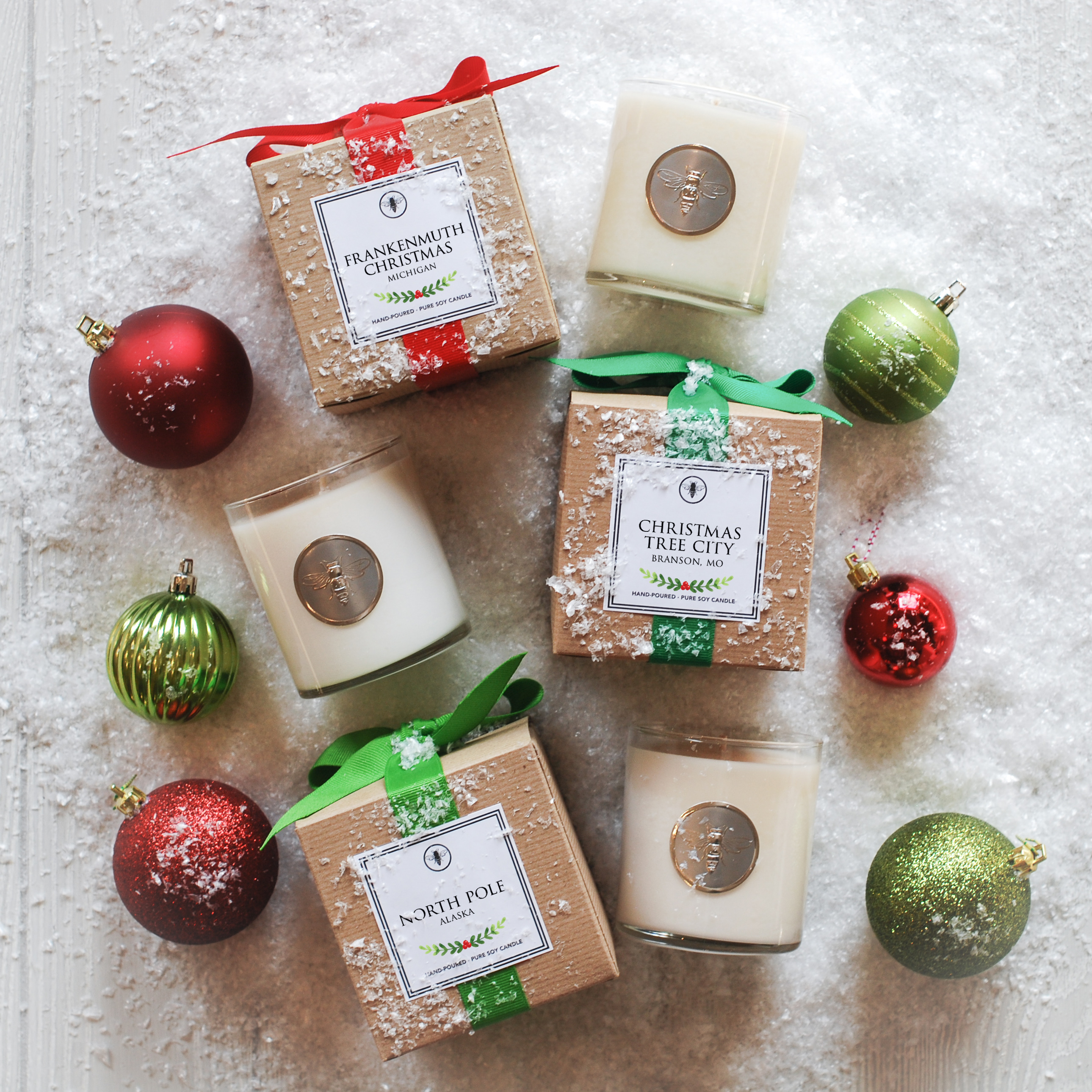 Celebrate HOME for the Holidays!
With twenty-seven fragrance options, personalized packaging, and locally-inspired candle names, there's nothing 'One Size Fits All' about your Neighborhood collection. So why would your seasonal offerings be any different?
Whether you're dreaming of a White Christmas or a White Sand Christmas, celebrate HOME this holiday season by pairing your favorite festive fragrances with candle names inspired by your hometown.
How do the locals celebrate the holidays in YOUR neck of the woods? From tree lightings in the town square to festive farmers markets, get creative and capture what makes this season fabulous for your customers.
Local Love is the Gift that Keeps on Giving
Local flair doesn't have to stop with your Neighborhood line. Your customers will be shopping for unique gifts all season, so now's the perfect time to expand your candle collection. Looking for something new? Meet Well Stated.
Featuring premium packaging, a fabulous fragrance, and unique state-inspired artwork, our Well Stated candles bring local love to the next level. And with multiple design options available for all 50 states, we've made it easy to add a little state love to your holiday lineup.
Explore the Possibilities
In this week's blog, we're sharing creative ways to celebrate Christmas from coast to coast. Ready to get inspired? Keep scrolling to see how you can pair personalized Neighborhood candles with Well Stated staples this holiday season.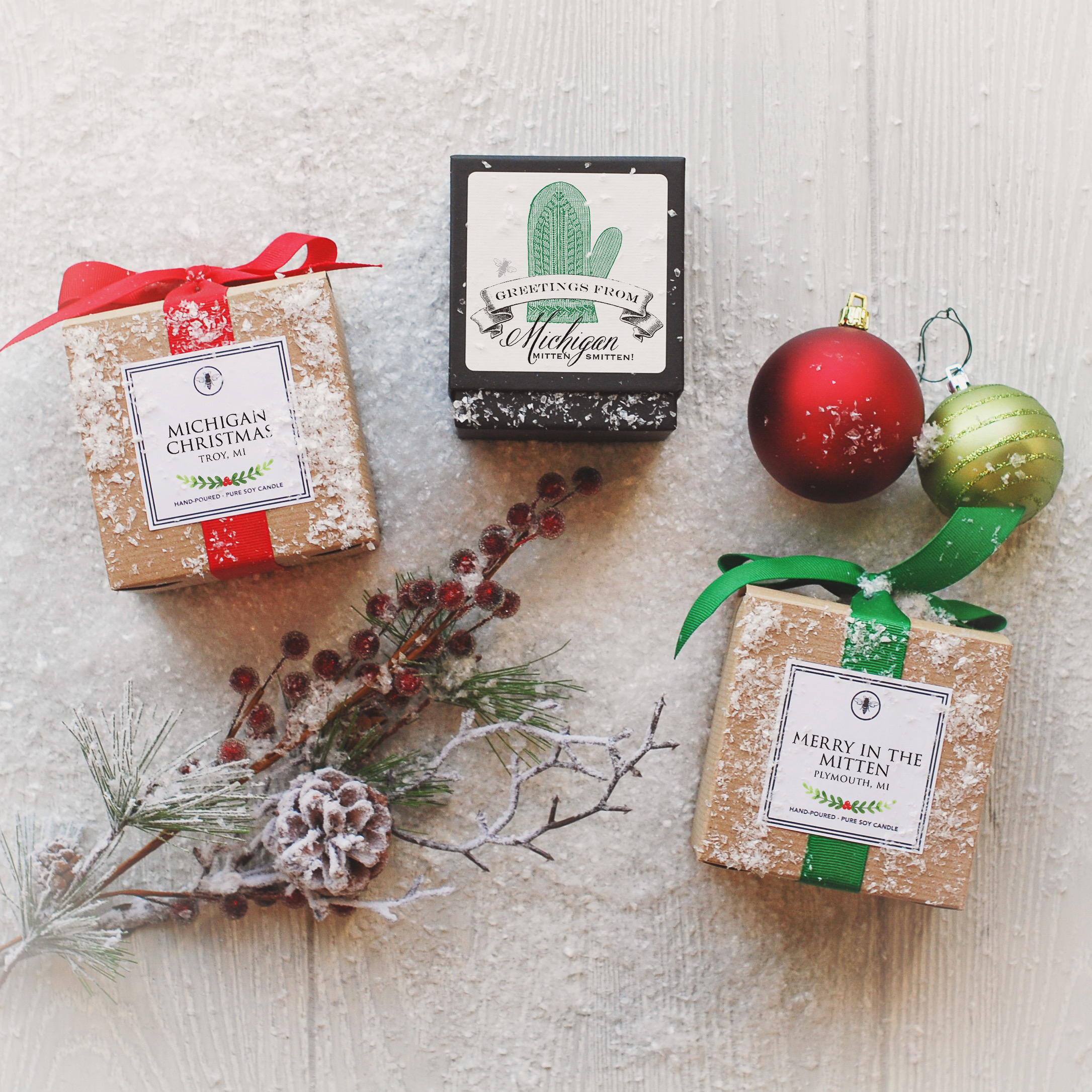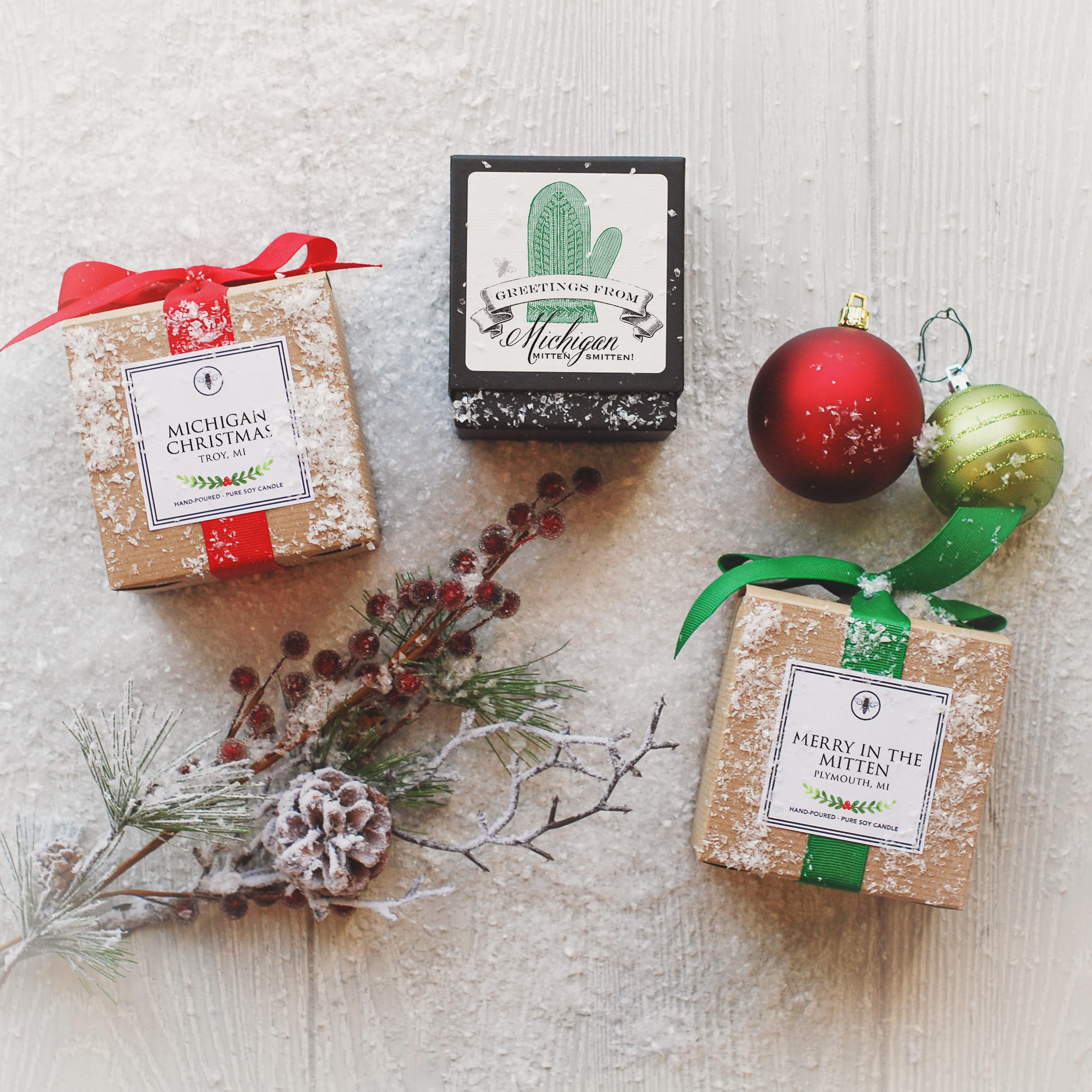 Getting Merry in the Midwest!
Nothing says 'Merry' quite like Christmas in the Midwest (there's a reason all those John Hughes movies were set here, dontchaknow). Whether you're welcoming winter in the Windy City or bundling up in the Mitten State, warm up with a holiday collection inspired by your little slice of home!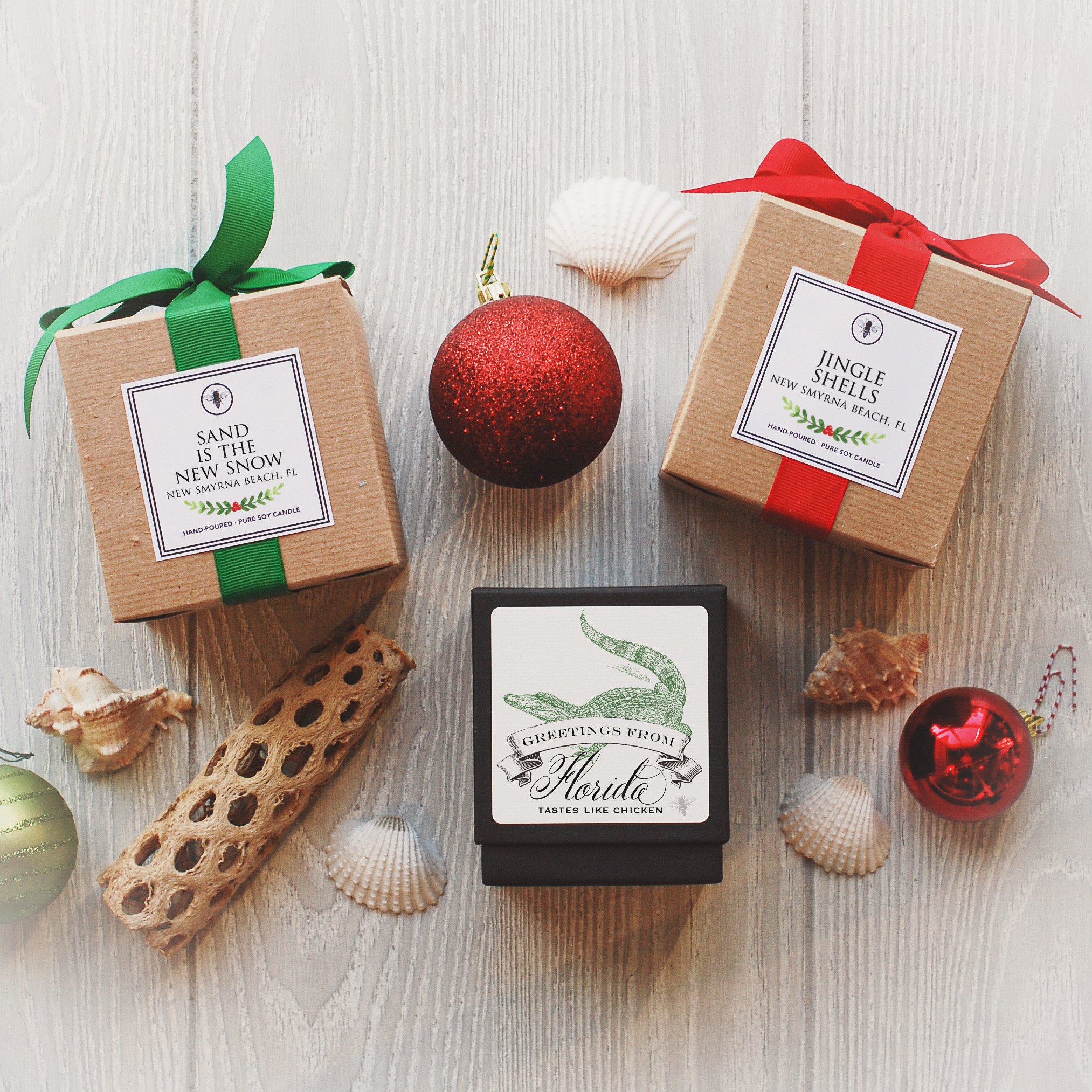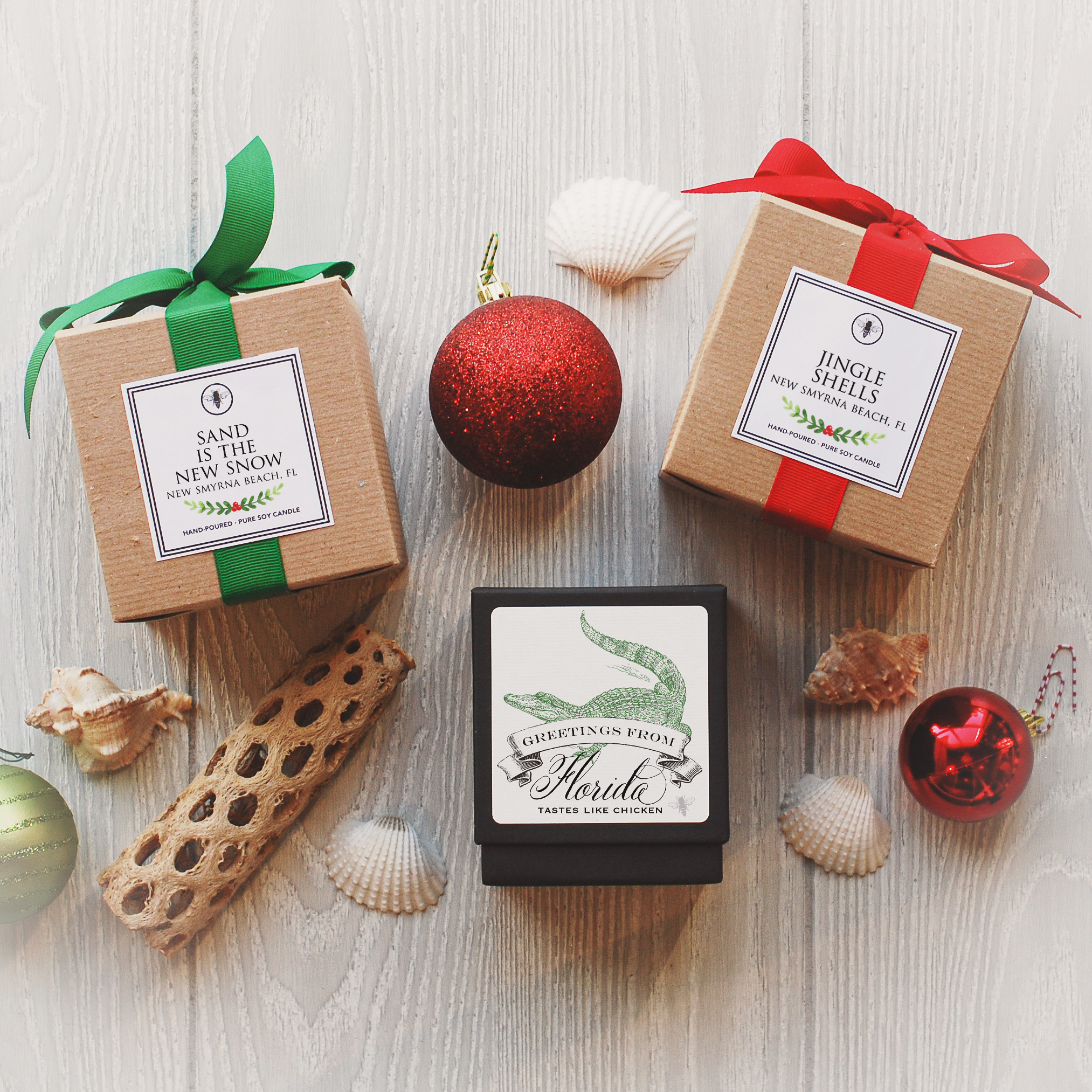 No Snow? No Problem!
Sun rays and beach days aren't going to keep Santa away, so celebrate Christmas on the Coast with a dash of Vitamin Sea. From Jingle Shells to Seas and Greetings, you can set the mood for holiday magic while still paying homage to warmer weather.

Holiday Baubles for the Bayou!
Gearing up for a Cajun Christmas? Say Heaux Heaux Heaux to holiday options inspired by home! Whether you're celebrating the City of Lights — or just lighting the way for Papa Noël — there's no room for 'Bah Humbugs' in the Bayou State.

Festive with a Southwest Flair!
Feeling the heat this holiday season? Give your customers a spicy treat by adding a dash of southwest flair to your festive offerings. You're sure to please with holiday classics — like Feliz Navidad or Nochebuena. For a more playful flourish, wish your customers a Merry-achi Christmas.
Now it's Your Turn!
Ready to create? We're here to help! Give us a call (or shoot us an email) to brainstorm creative Christmas creations for YOUR Neighborhood collection. (Looking for additional inspiration? Check out this blog post or take a peak our Instagram feed).