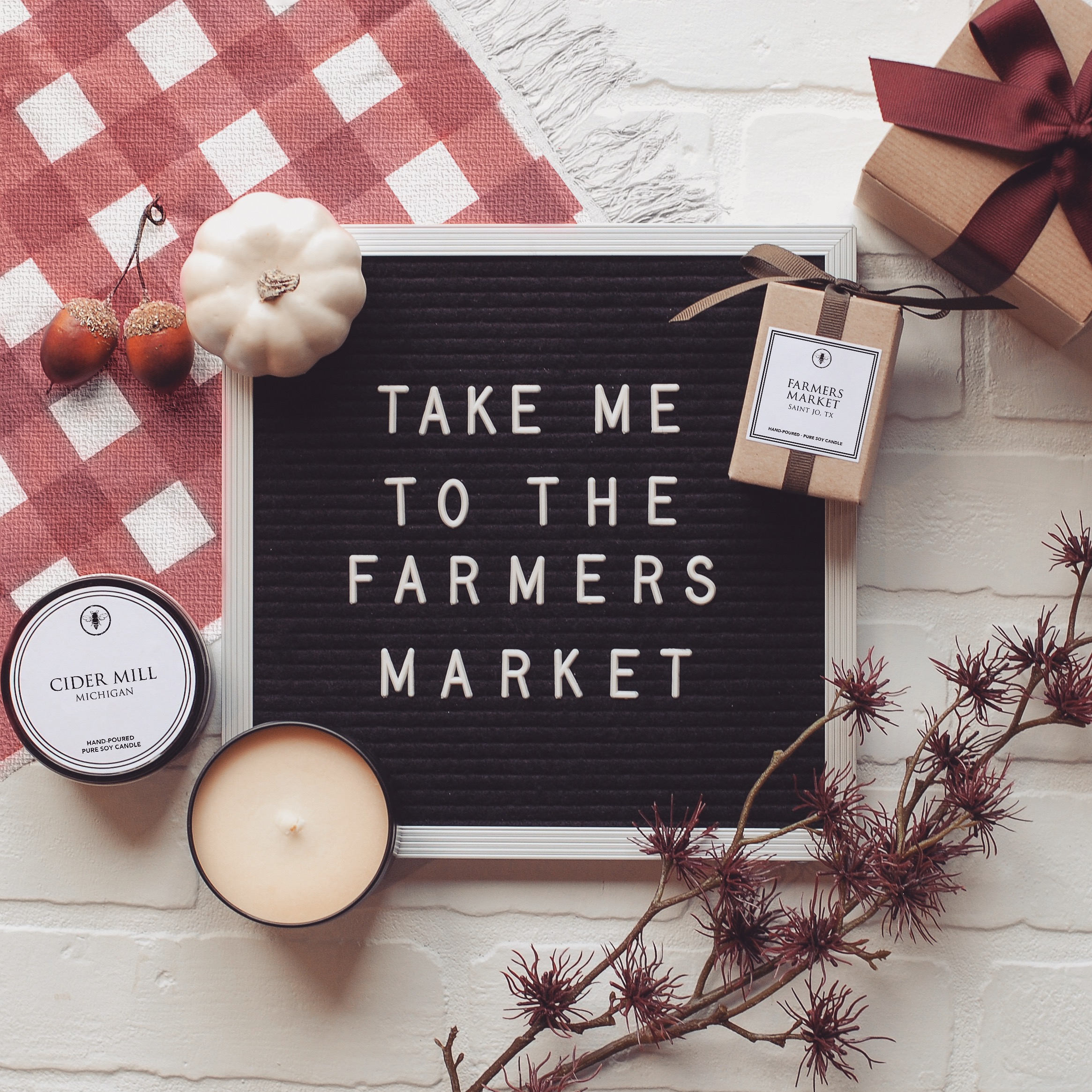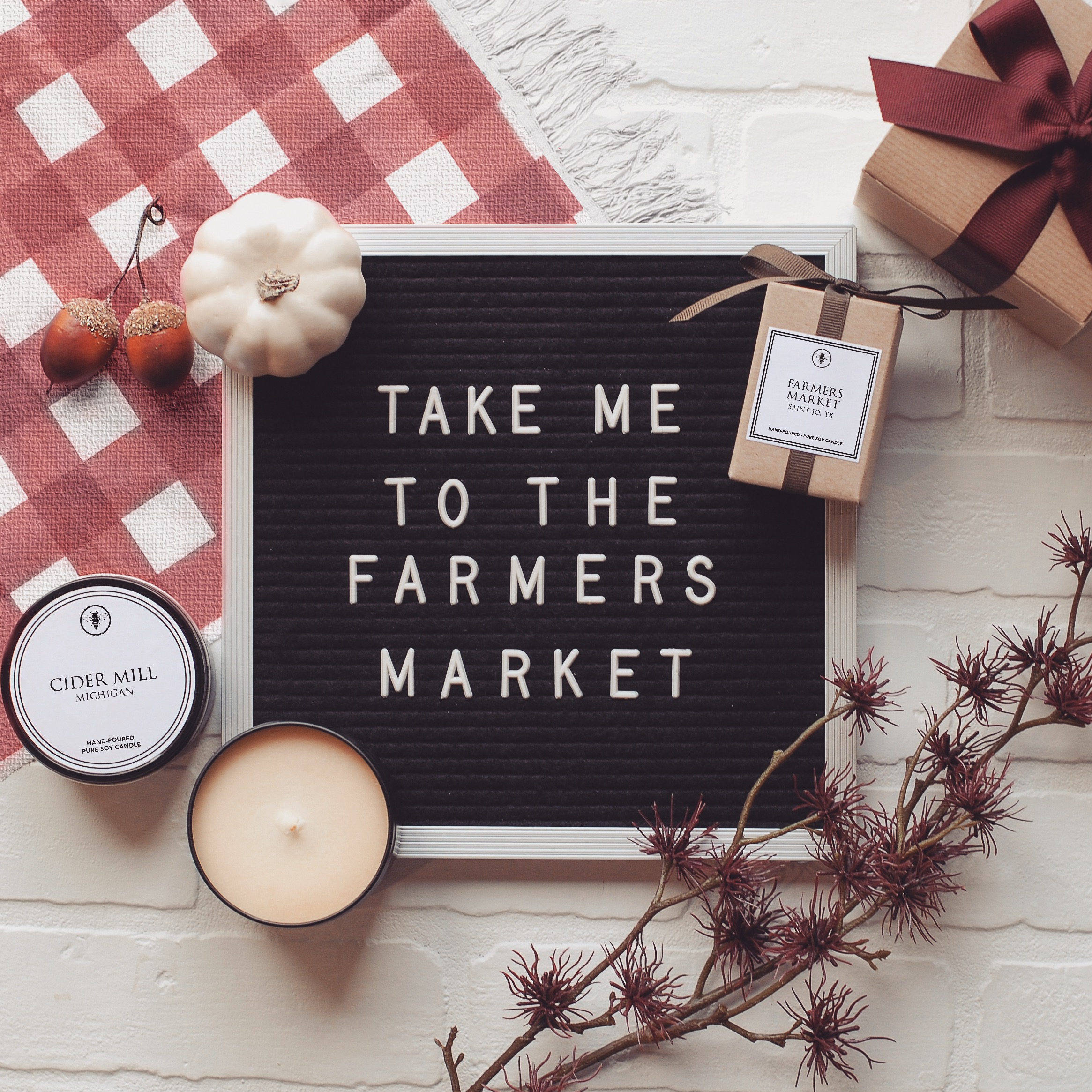 There's no such thing as too many candles… and that rule is doubly true for fall candles. As the air turns cold and the sweaters come out, your customers will be craving cozy candles. Make your Neighborhood collection their one-stop shop for great seasonal home fragrance.
At Ella B. Candles we're all about Keepin' it Local, and we encourage our retailers to do the same. To help you pay homage to Harvest Season in YOUR hometown, we're sharing some of our favorite Autumn Inspiration. Take a scroll to see how you can add a dash of fall to your locally-inspired Neighborhood collection!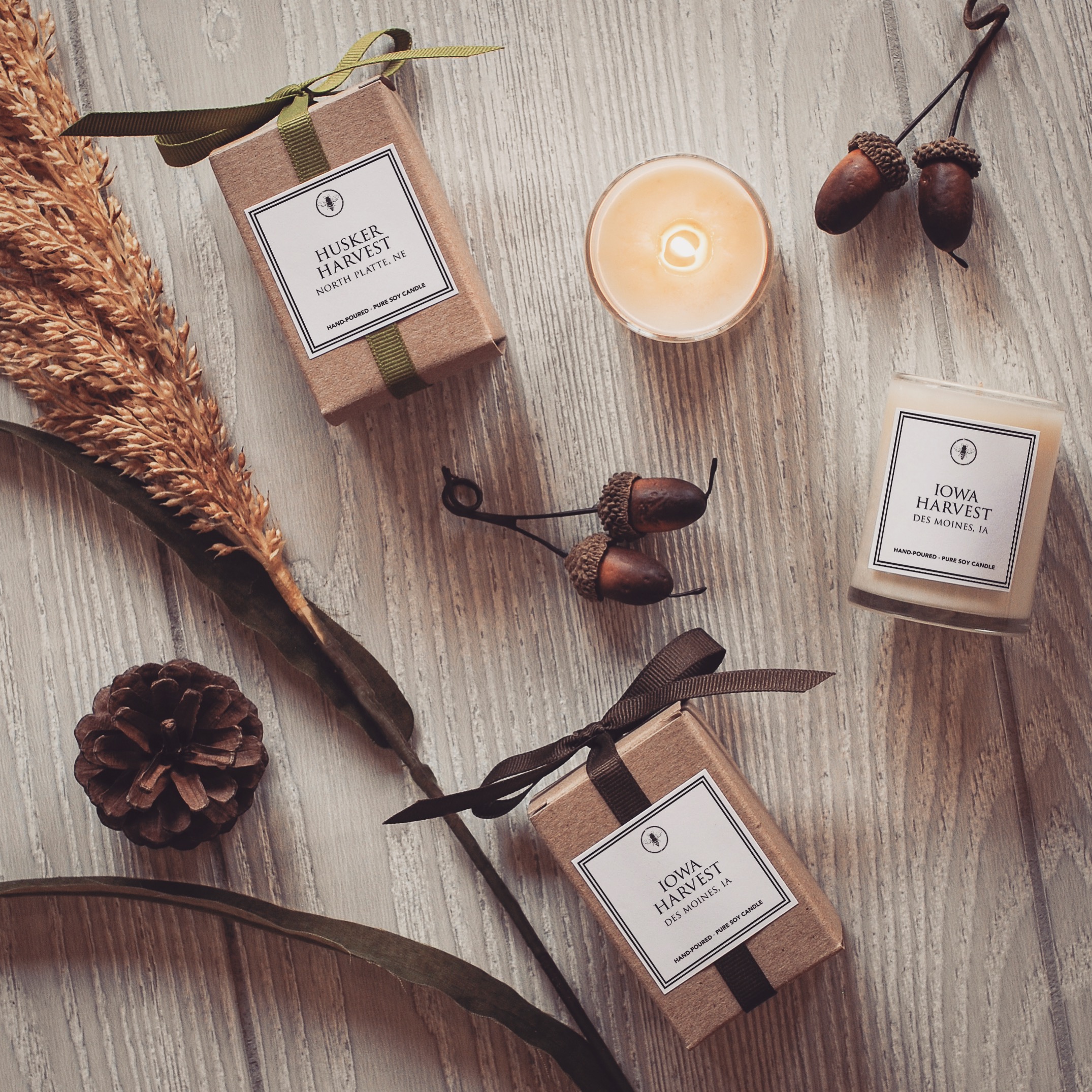 Start with a Fragrance (or two…)
When it comes to fall fragrance, No. 25 (Pumpkin, Ginger & Clove) is the undisputed star of the show. Packed with spicy, pumpkiny deliciousness, it's easy to understand why this scent is the go-to fall candle for our retail partners. But every star needs a supporting cast, so consider rounding out your autumn offerings with other fragrances.
Here are a few favorites that your customers are sure to Fall in love with:
No. 4 (Leather, Tea & Pomegranate) – Imagine slipping into your favorite leather jacket, taking a stroll through the apple orchard, then warming up with a mug of mulled cider. That's fragrance No. 4.
No. 7 (Bamboo, Teak & Black Currant) – Smells like misty fall mornings and icy dew drops on blades of grass.
No. 24 (Leather, Tobacco, Amber & Musk) – The perfect after-dark scent, for when the bonfire burns out but the Harvest Moon is still burning bright in the night sky.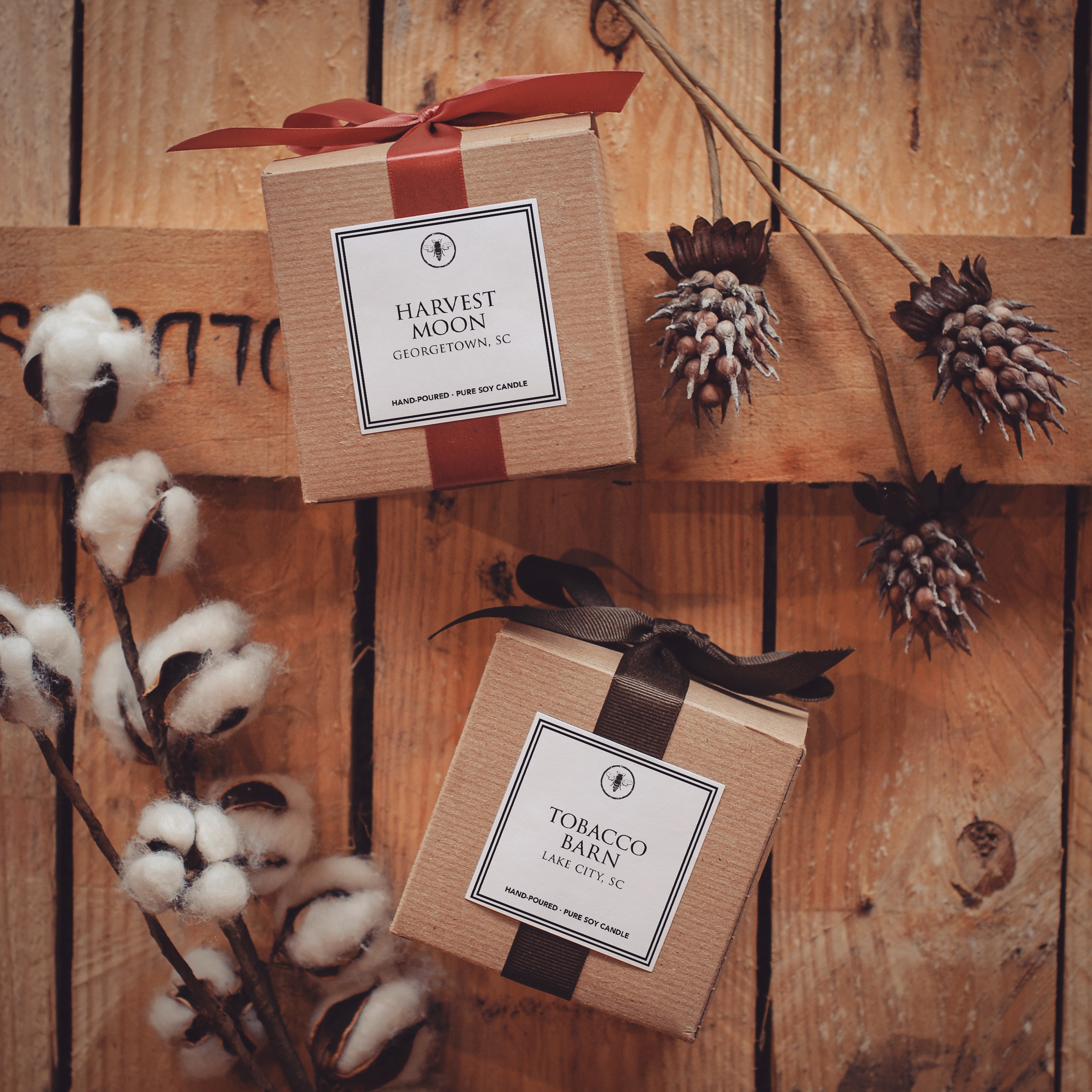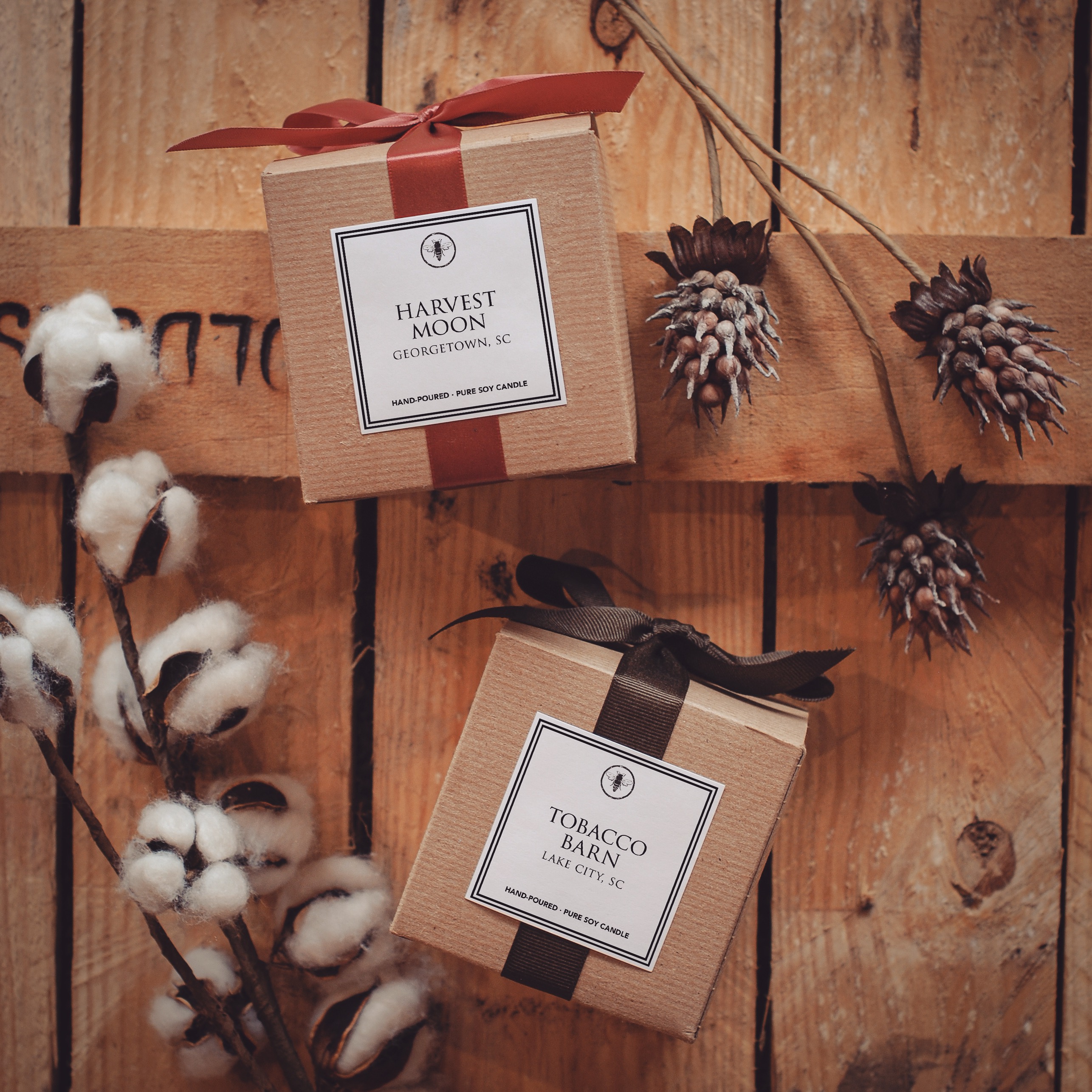 Tell your Town's Story
Before your customers can fall in love at first smell, you need to catch their attention. That's where naming comes in. Candle names tell a story, and with your Neighborhood collection, you get to be the storyteller. Choose names that click with your customers and tell the story of your town.
How do you welcome autumn in your neck of the woods?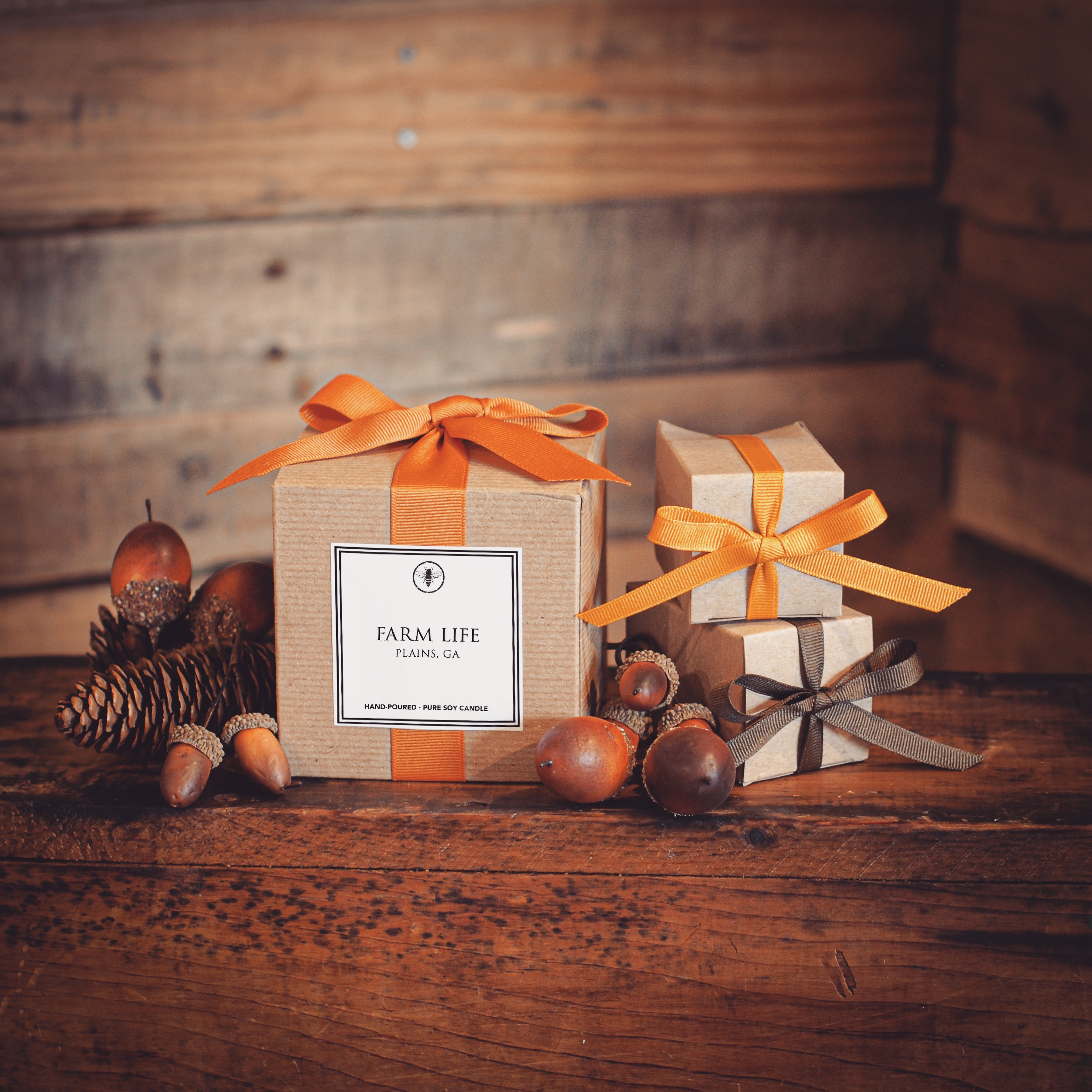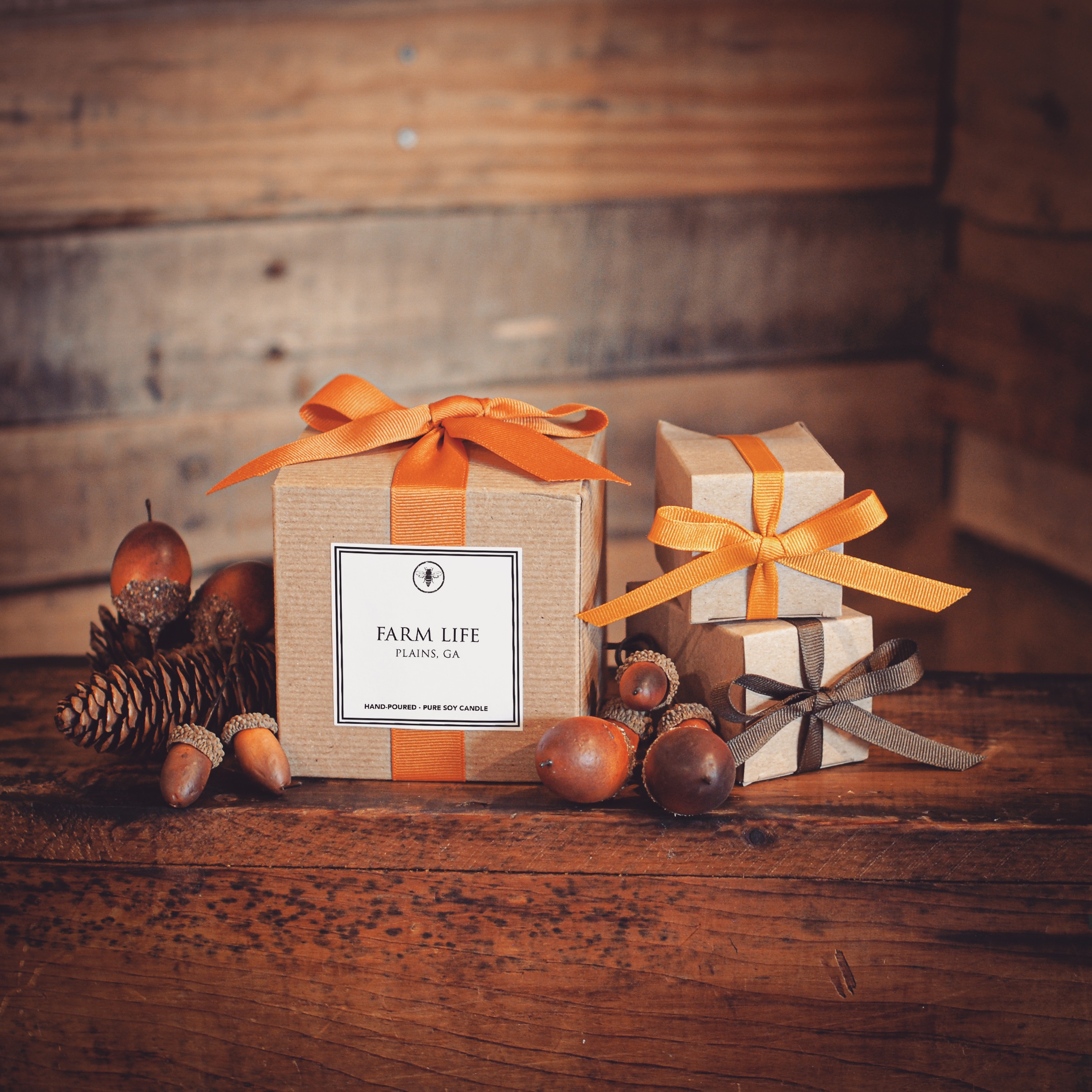 Whether you're a bonafide Farm Girl (or just a farmhouse decor maven on Pinterest) there are lots of creative ways to get Hot for Harvest Season.
For your inspiration, here's how our retailers across the country are keeping it #FarmFresh this fall…
Farmer's Wife
Farm to Market
God Made a Farmer
Farm Life
Farmer's Market
Farmstead
Rustic Red Barn
Barn Dance
Iowa Harvest
Harvest Moon
Husker Harvest
Harvest Time
Bourbon Country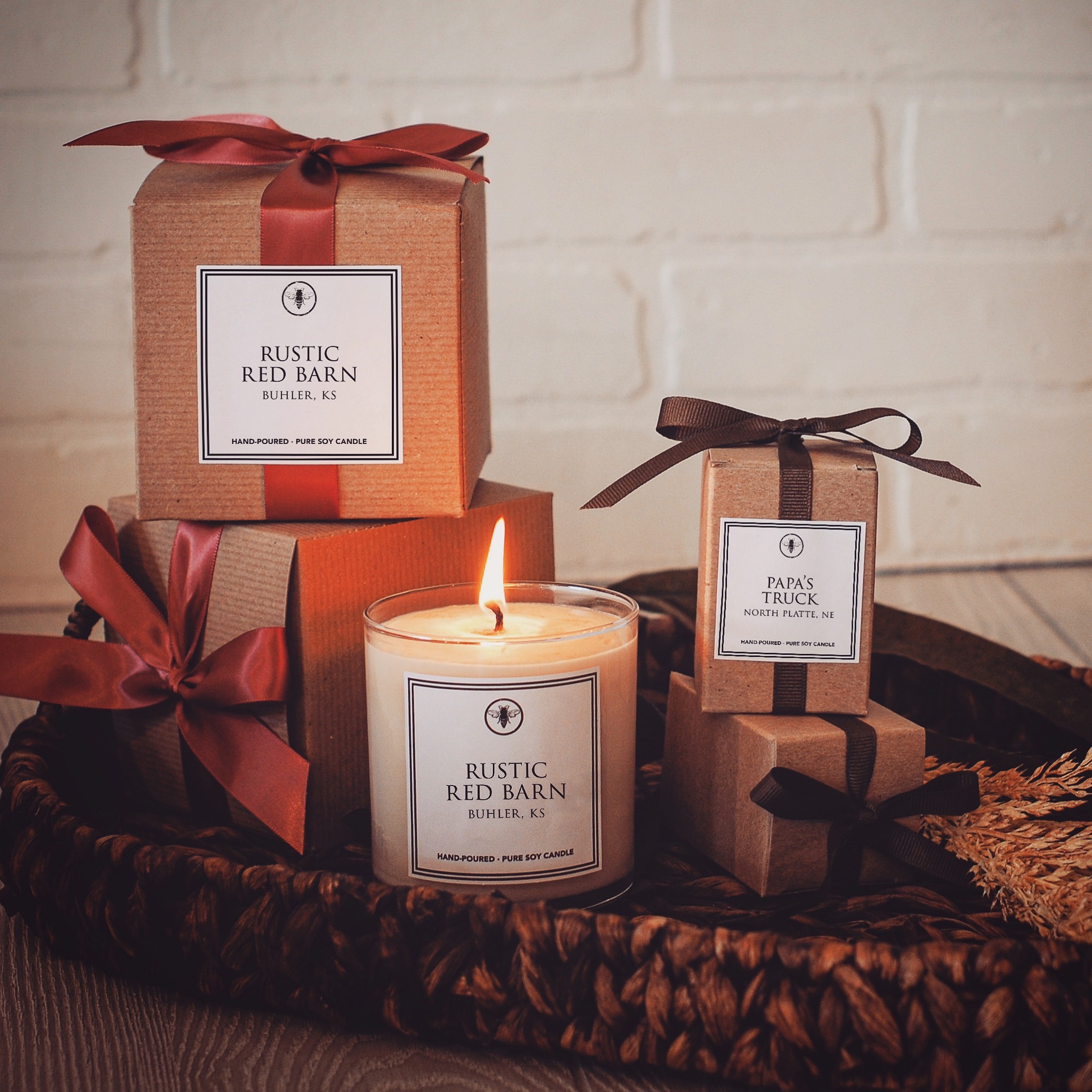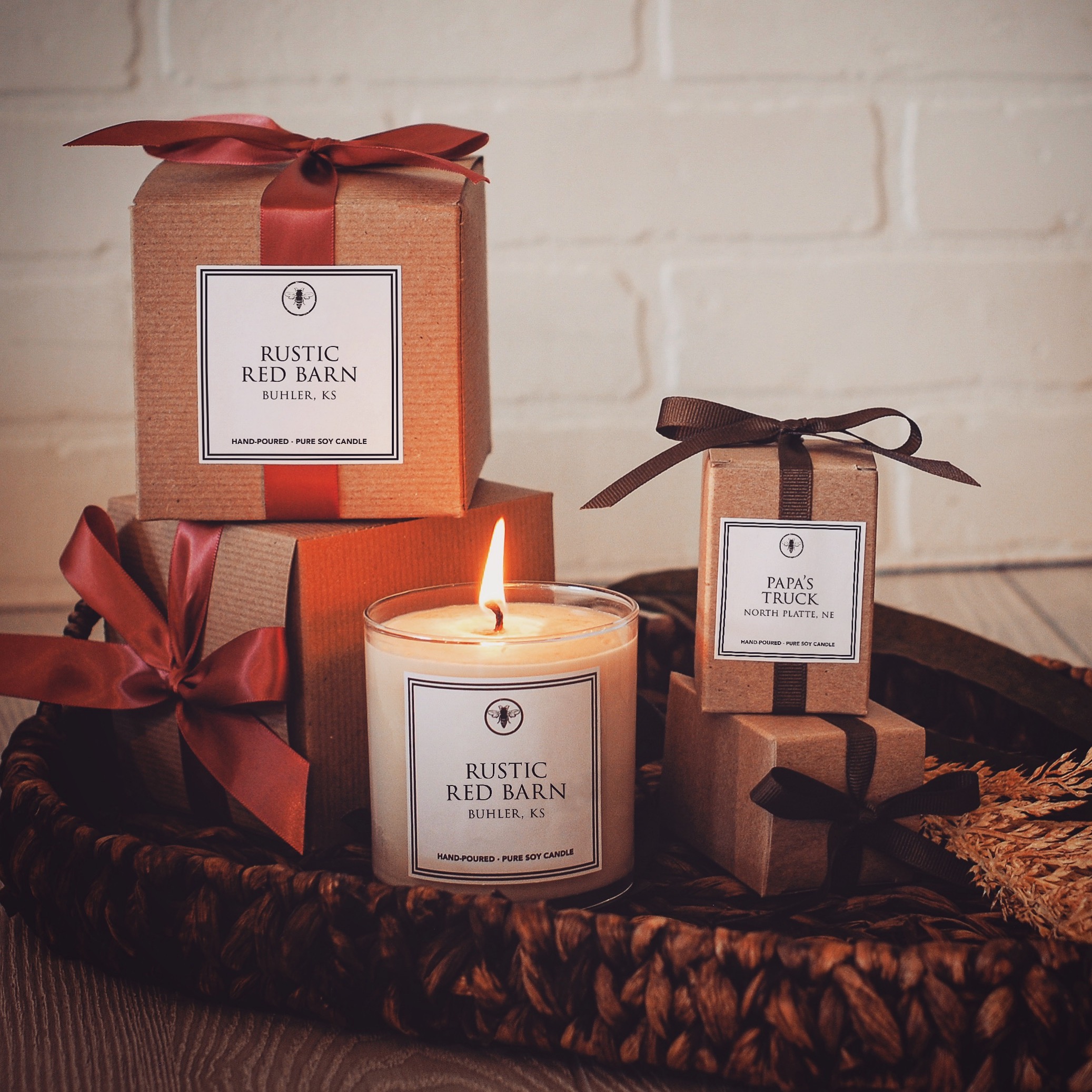 Top it Off with a Bow
Your Neighborhood candles will come packaged in our signature box and bow. For an extra dash of fall flare, upgrade to a colored ribbon.
Here are the hues that are speaking to us this Harvest Season:
Rust (available in 7/8″ satin only)
Seal Brown
Old Gold
Moss
Wine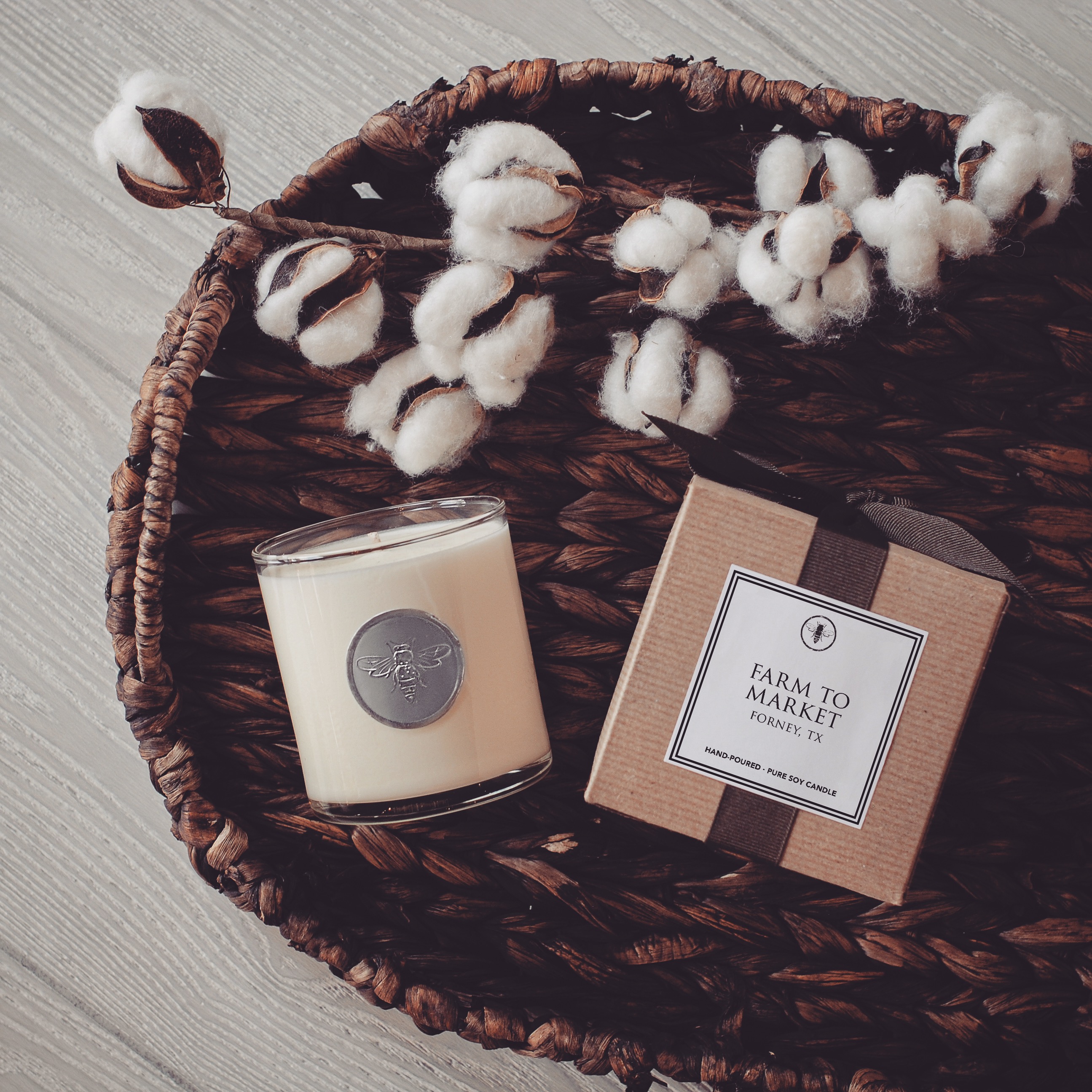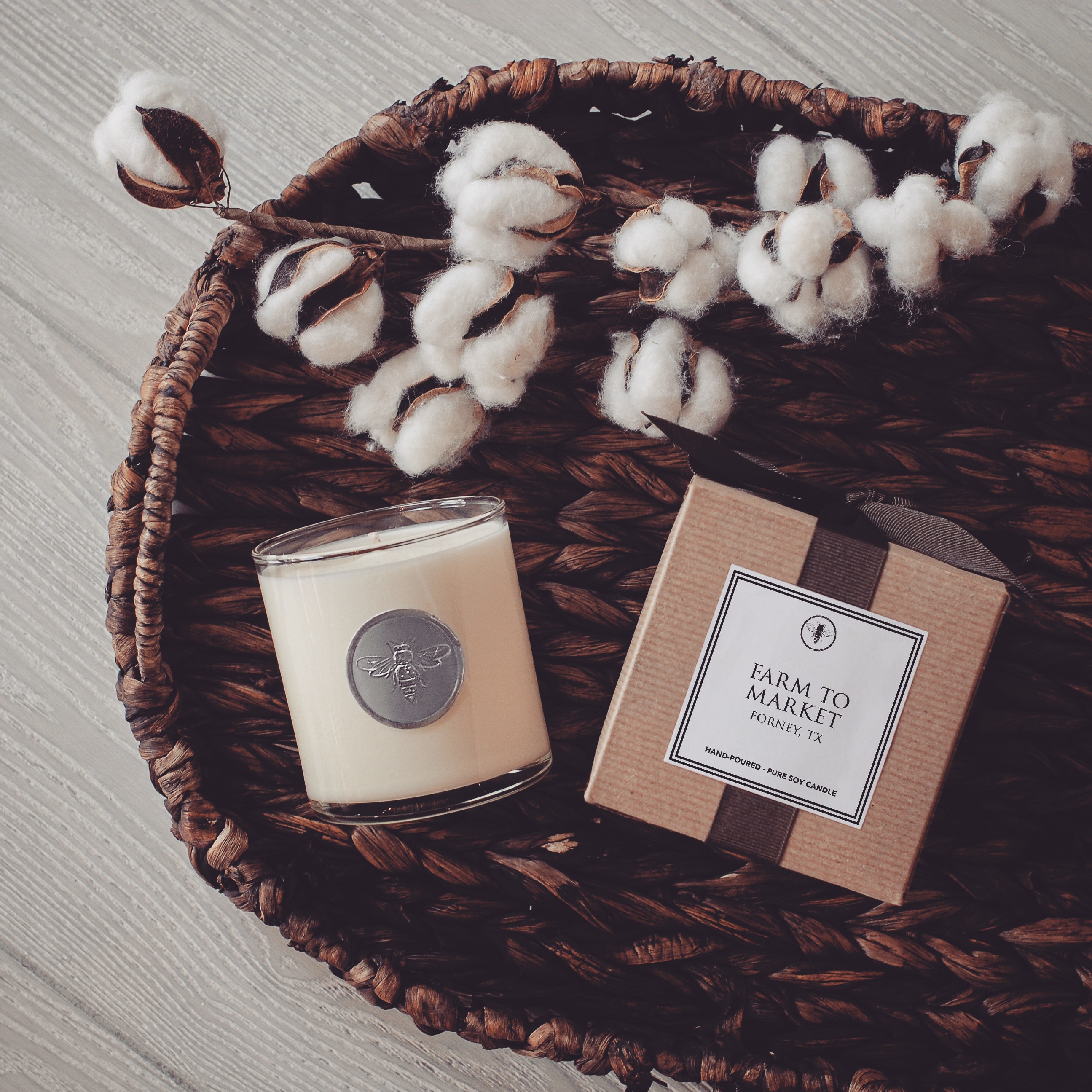 We hope these Harvest Vibes have inspired you to expand your Neighborhood collection this autumn. If you need any help picking fragrances, choosing locally-inspired names, or putting together your fall order, don't hesitate to reach out: madeline@ellabcandles.com