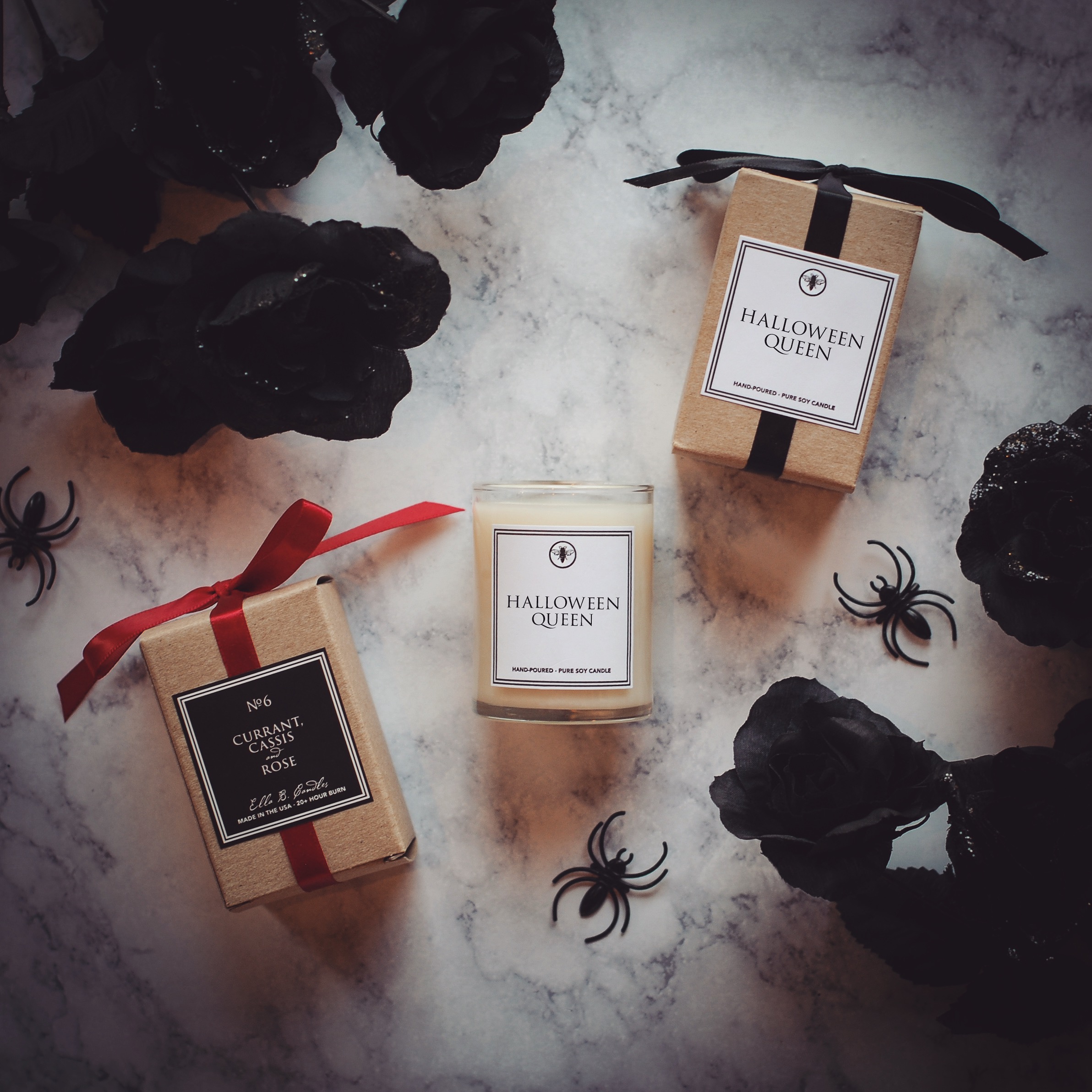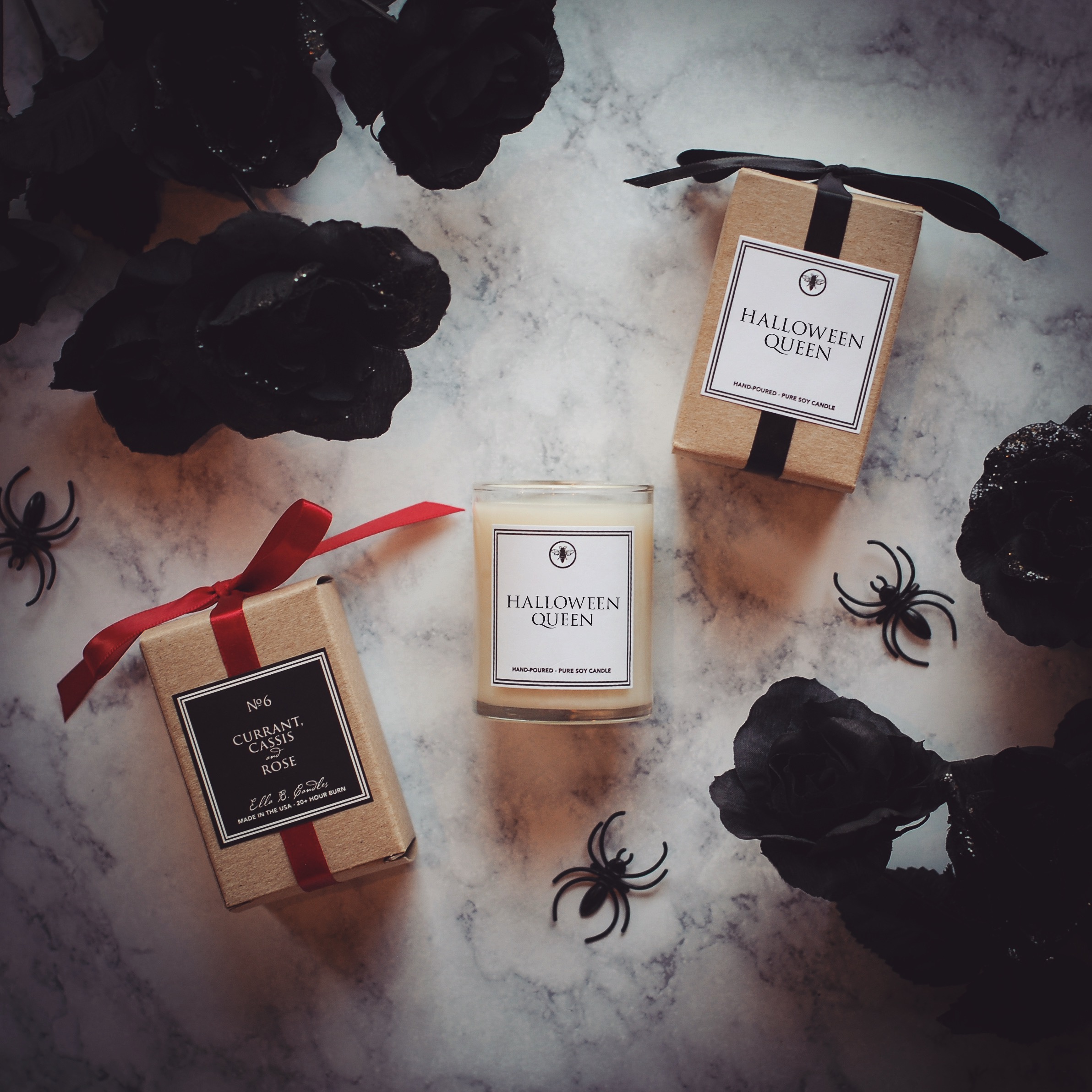 Halloween is almost here, so join Ella B. Candles in celebrating the spookiest time of the year!
From having fun with pumpkin puns to brewing up something altogether BOO-jee, there are lots of ways to celebrate Halloween with the personalized candles in your Neighborhood collection. Feast your eyes on these spooky-season staples that are sure to please festive fiends and scaredy cats alike!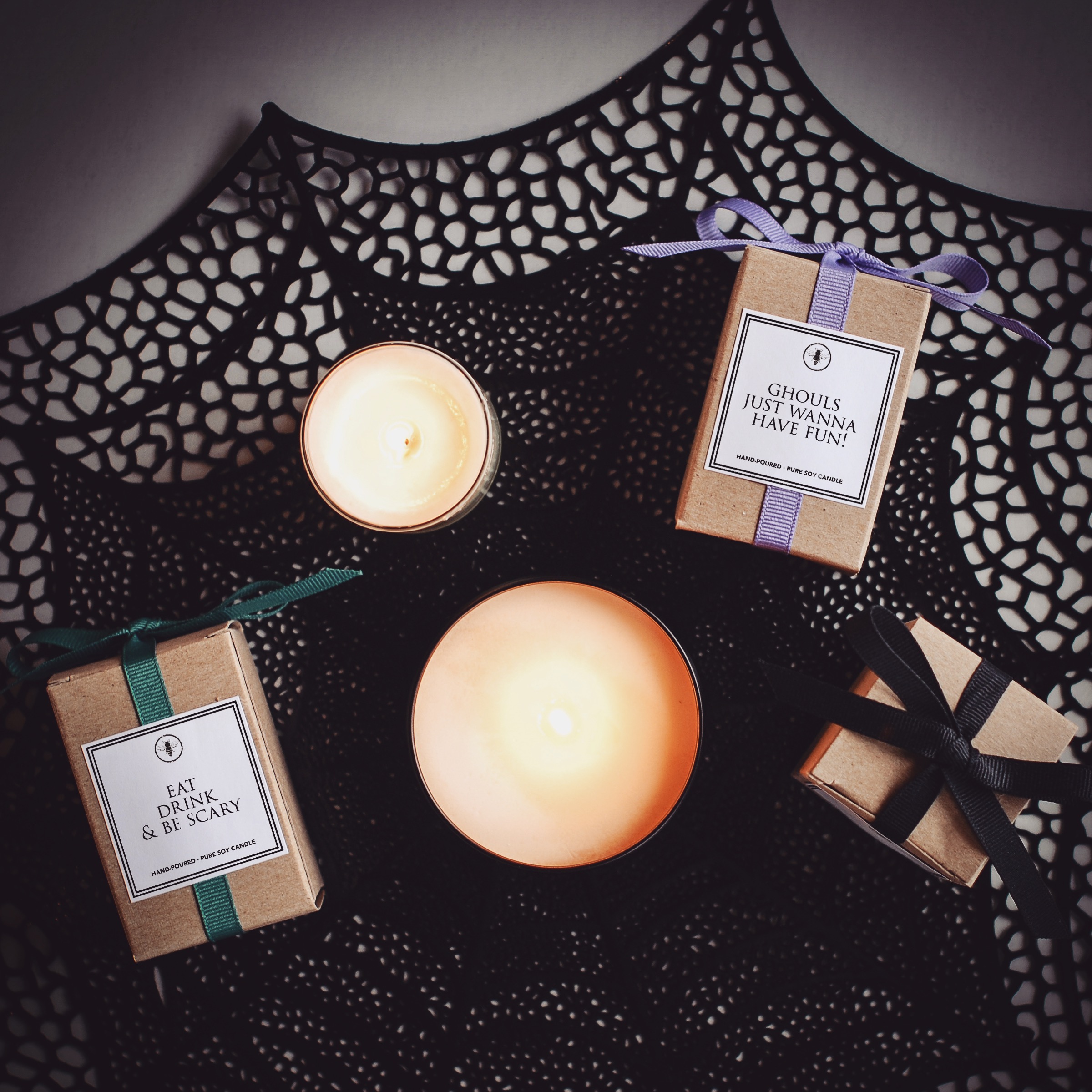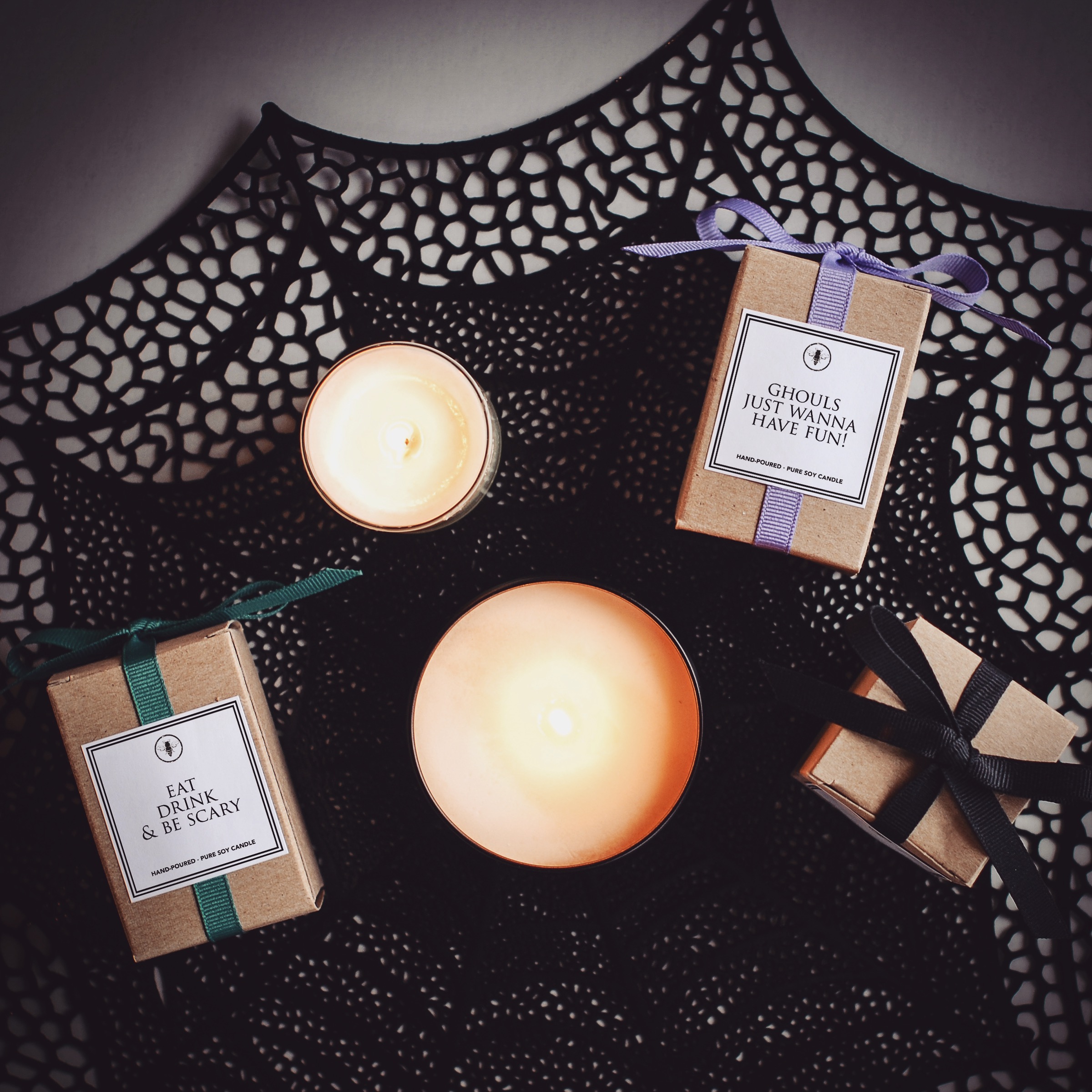 CREEPIN' it Good in the 'Hood
You don't have to live on Elm Street to pay homage to your favorite hometown haunts. What creepy landmarks or eery legends keep your customers up at night? Do monsters lurk in the graveyard? Is there a boogeyman living under the town bridge? Can ghoulish screams be heard from the old opera house?
There's bound to be something sinister in your hometown. CREEP it local and give your customers a real fright with hometown-inspired Halloween candles.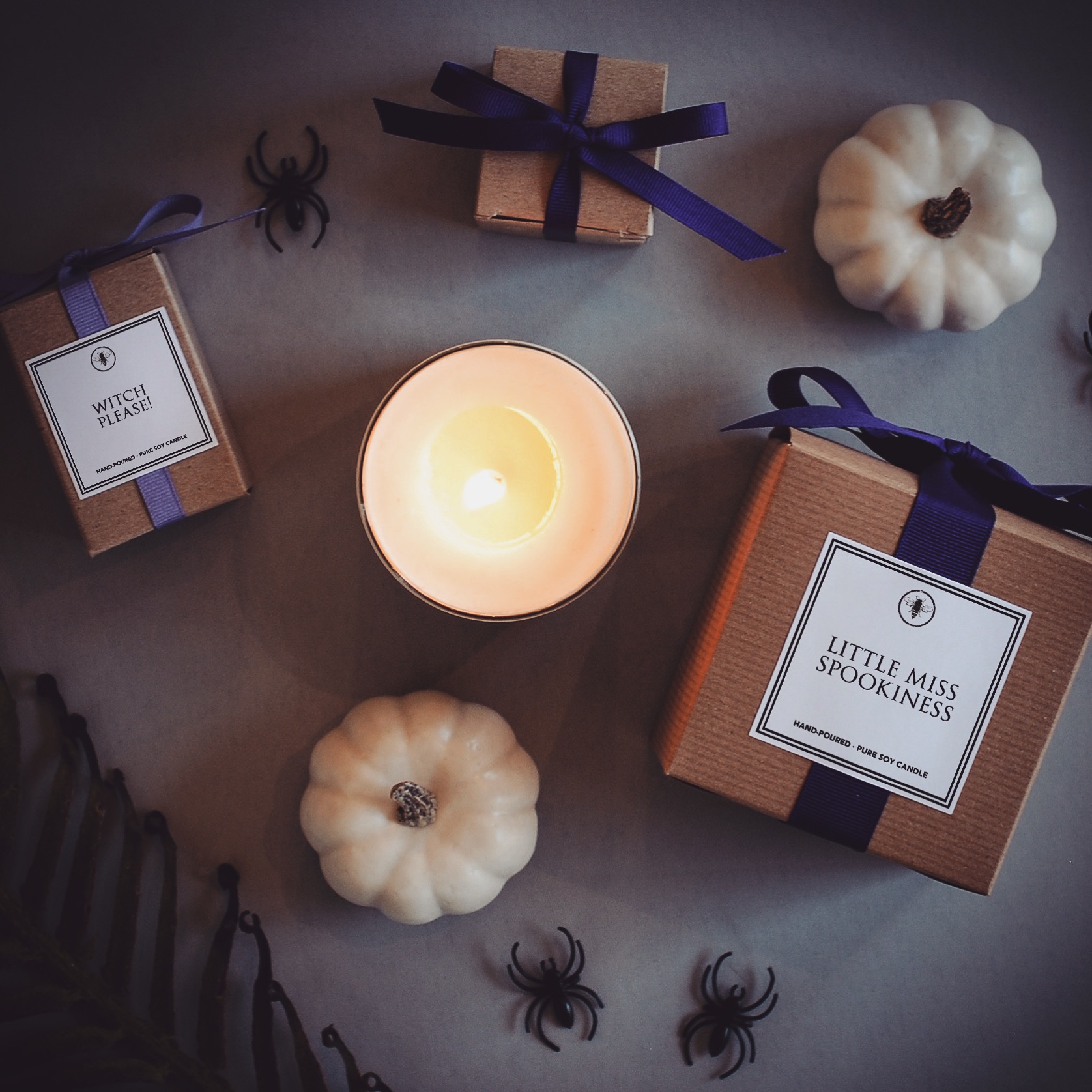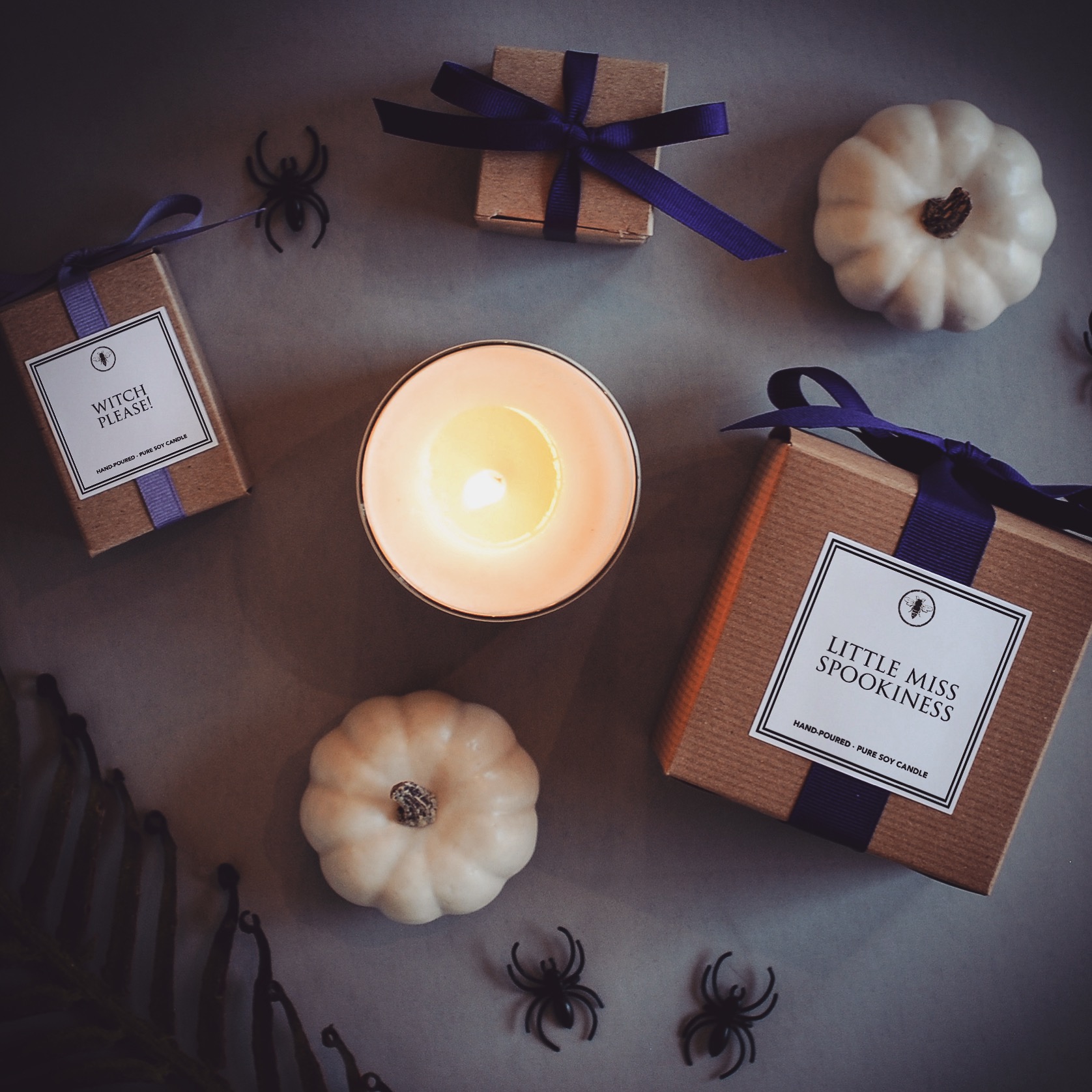 GHOULS Just Wanna Have Fun!
Are your customers too old to Trick-or-Treat, but still dying to get their EEK! on this Pumpkin Season? Dish up something downright devilish for your Halloween Honeys with these sassy slogans and playful puns, all devised with a Basic Witch in mind:
Ghouls Just Wanna Have Fun (pairs BOO-tifully with Fragrance No. 26 – Sandalwood & Cashmere)
Here for the Boos
Bad and Boo-jee
If You've Got It, Haunt It (set the mood for spookiness with Fragrance No. 24 – Leather, Tobacco, Amber & Musk)
Resting Witch Face
100% That Witch (channel those #BadGhoulVibes with Fragrance No. 8 – Amber, Musk & Sage)
Eat, Drink & Be Scary
Little Miss Spookiness (there's nothing freaky about the fresh and feminine Fragrance No. 6 – Currant, Cassis & Rose)
Witch Please!

Make it a MONSTER MASH!
We may not know the secret formula for Love Potion No. 9, but we do have some fab-BOO-lous fragrances that your customers will love to death. Give Halloween diehards something to swoon over with these tongue-in-cheek creeper-inspired classics:
Vampire's Breath (pairs perfectly with our minty fresh fragrance No. 23 – Spearmint, Peppermint & Eucalyptus)
Look at What the Bats Dragged In
Love Potion No. 9 (enamor your customers with the alluring Fragrance No. 9 – Meadowgrass, Bermaot & Freesia)
Witches Brew
I Put a Spell on You (cast a spell with the transfixing Fragrance No. 16 – Tuberose, Musk & Patchouli)
Hocus Pocus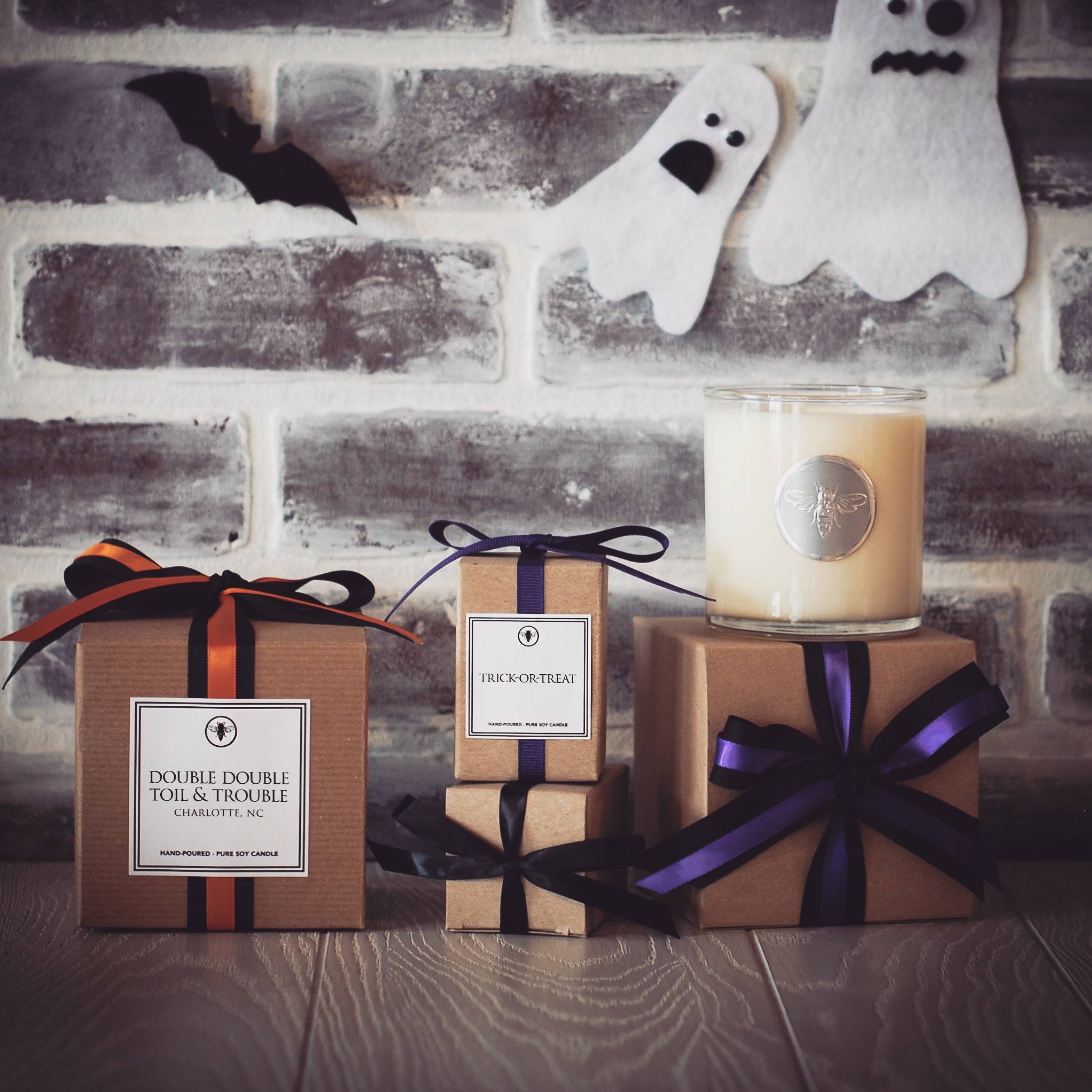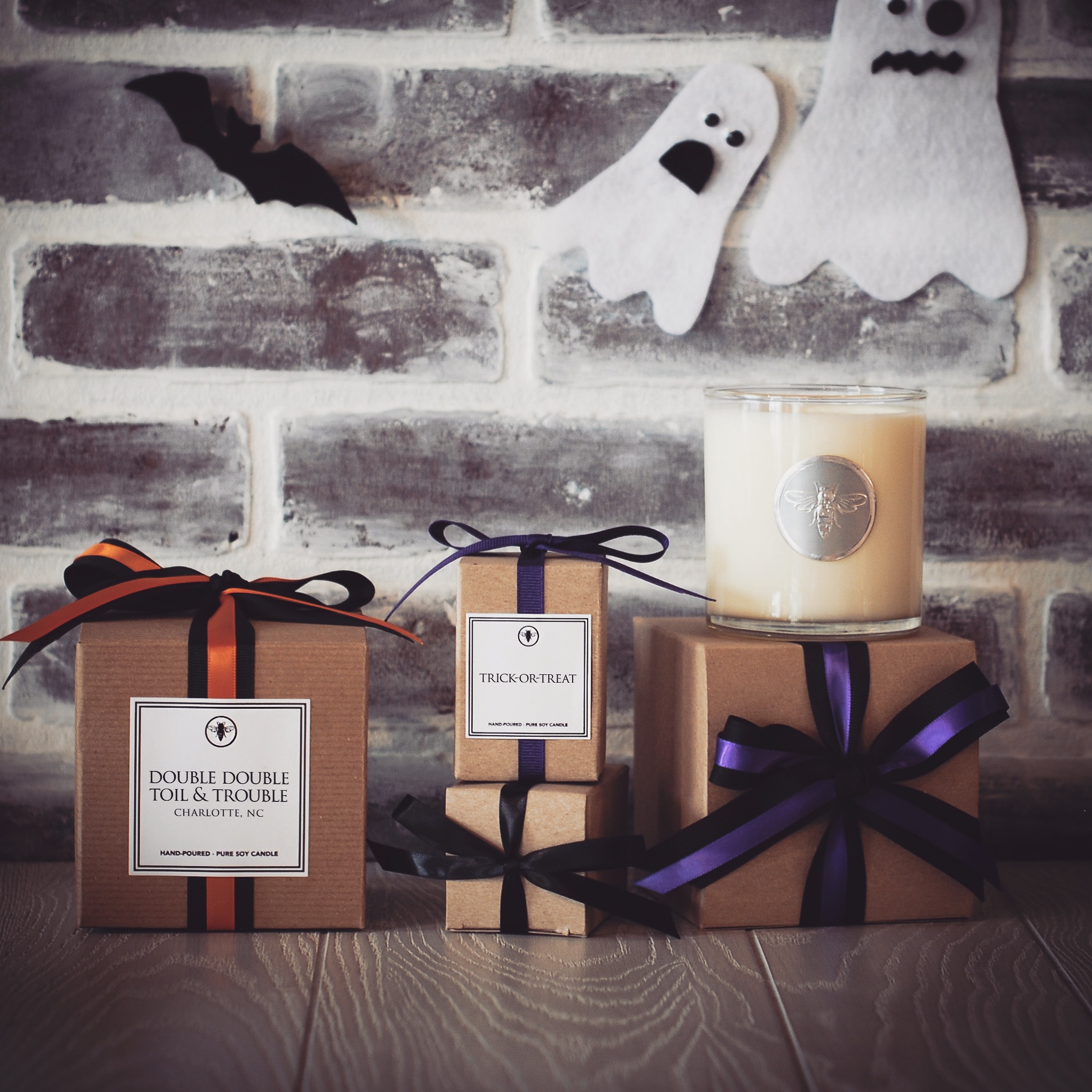 No BOOs About It!
Do black cats and swarms of bats send a shiver down your spine? Is Charlie Brown and the Great Pumpkin your idea of a creature feature? Are you white-knuckling it through October and just holding out for the clearance candy corn?! Fret not! You don't have to think outside the box to celebrate Halloween in your hometown.
These fright-free favorites will delight spooky kids of all ages, no BOOs about it!
Hey Boo
The Great Pumpkin (keep it classic with our beloved Fragrance No. 25 – Pumpkin, Ginger & Clove)
Boo Y'all
Trick-or-Treat (satisfy any sweet tooth with the good-enough-to-eat Fragrance No. 1 – Mandarin Orange & Vanilla)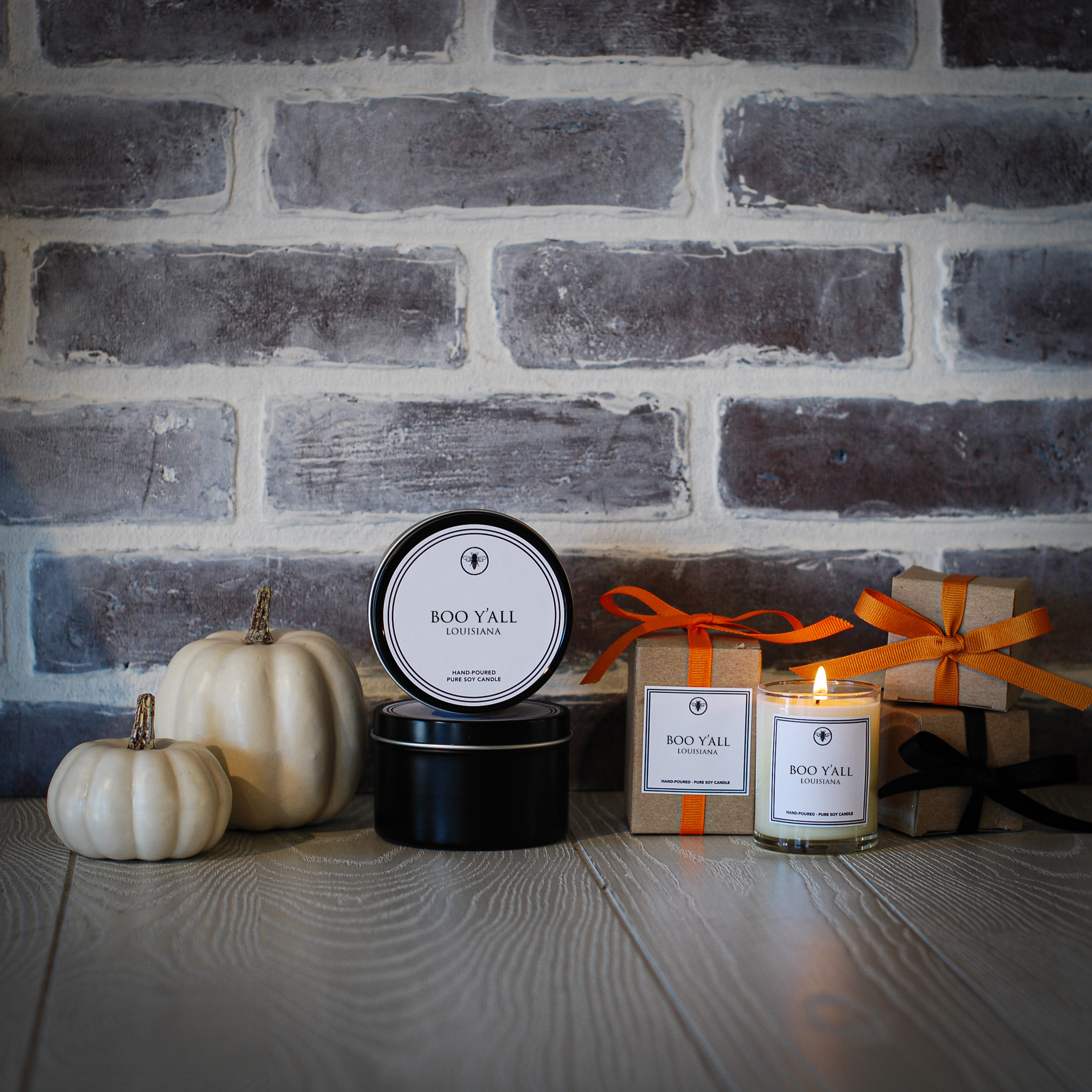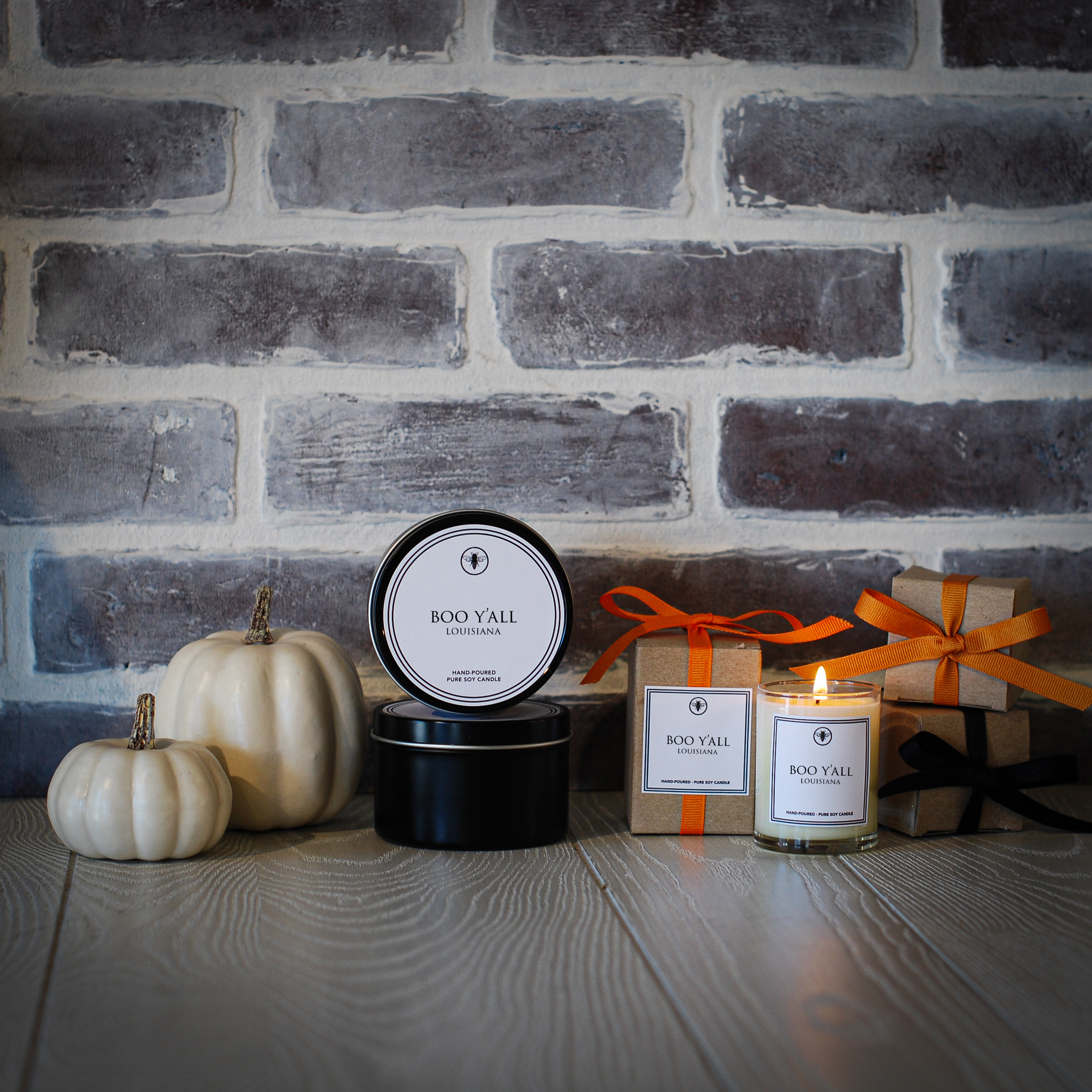 If You've Got It, HAUNT IT!
Want to celebrate the spookiest time of the year, but scared to death of committing to full-size candles? Have no fear! While our 11oz vessel may be a hefty sell for Halloween, your customers are sure to say Trick-or-Treat to snack-size vessel options, like our 3oz boxed votives or 8oz tins (which come dressed to distress in a smooth black finish). Sold in sets of 12 or 6 respectively, our votives and tins are the perfect in.
What are you waiting for?! Get creative, conjure up your creepiest candle names, and WOO your Halloween BOOs! (Feeling proud of your creation? Enter our Halloween Name-a-Candle Contest!)