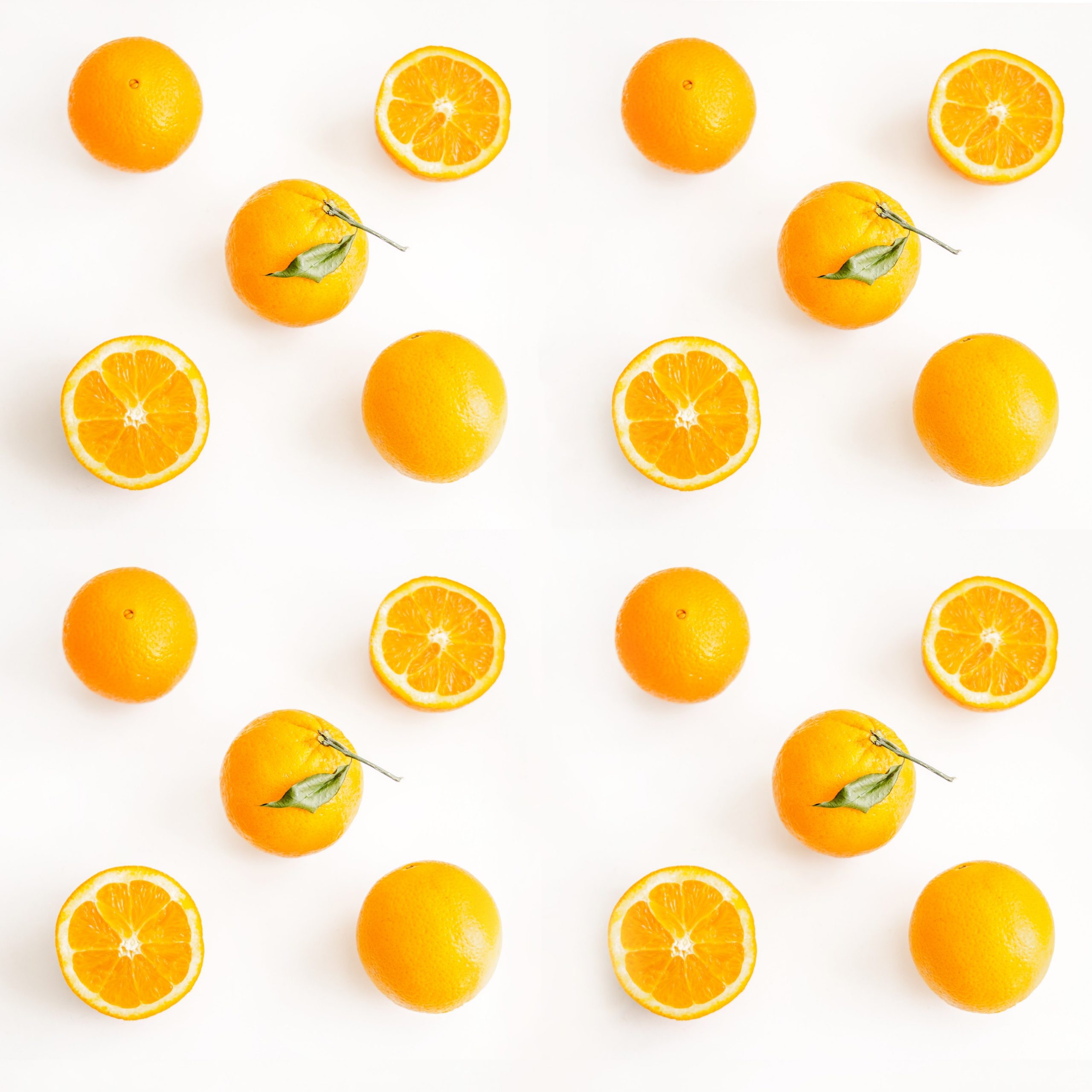 Spring is in the Air! With warm weather right around the corner, it's time to celebrate the change of seasons with a splash of citrus!
Fun Fact: citrus sells best! The Neighborhood Line consists of twenty-seven fragrances. Of those twenty-seven, it's our citrus-inspired scents that consistently top the short-list of bestsellers. While we always encourage our retail partners to keep diversity in mind when choosing fragrances, there's no denying that a pop of citrus plays a key role in any collection.
Could your candle collection use a breath of fresh air this spring? Beat the post-holiday blues and start the year off right with a dose of Vitamin C!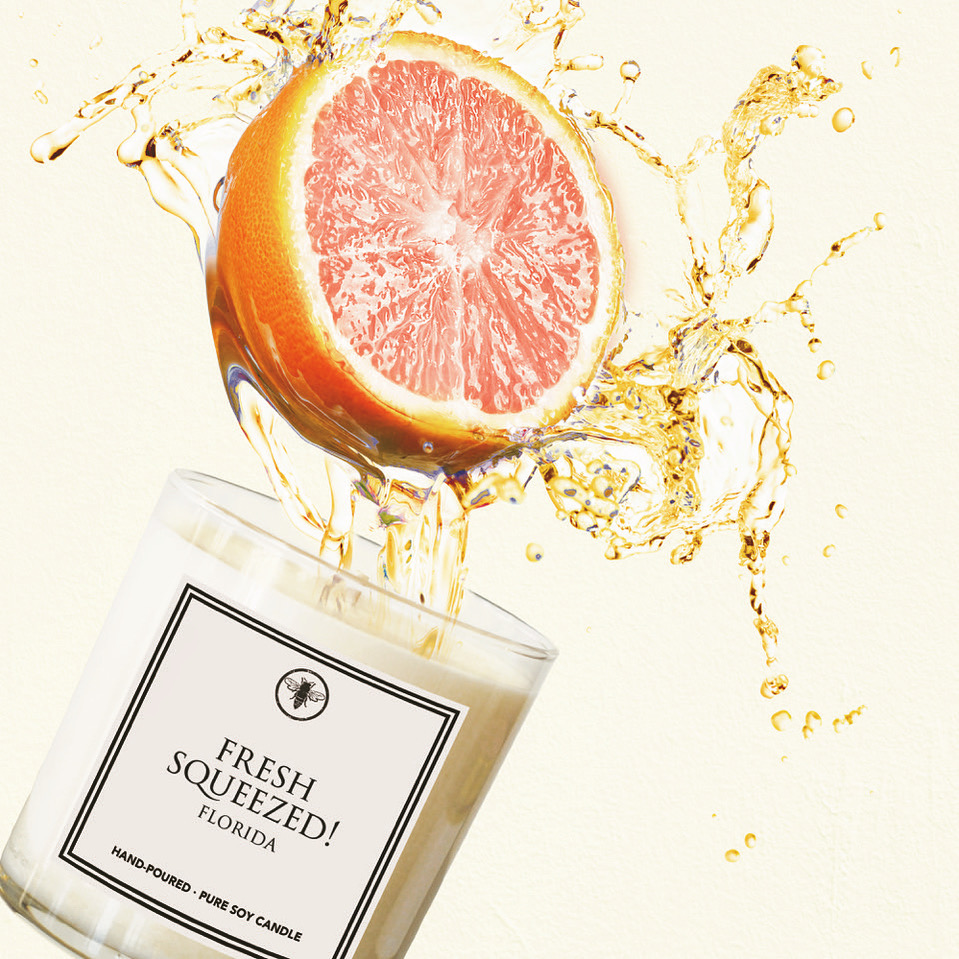 All About that OJ OG
When Ella B. Candles was launched in 2011, we only offered one fragrance. A blend of sweet citrus notes with a hint of wood, it was equally elegant and playful — attributes that made it an instant classic. Known today as Fragrance No. 15 (Grapefruit, Citrus & Evergreen), that OJ OG scent remains our #1 bestseller and a mainstay in personalized candle collections across the country.
While No. 15 may check the box on citrusy goodness, why stop with one?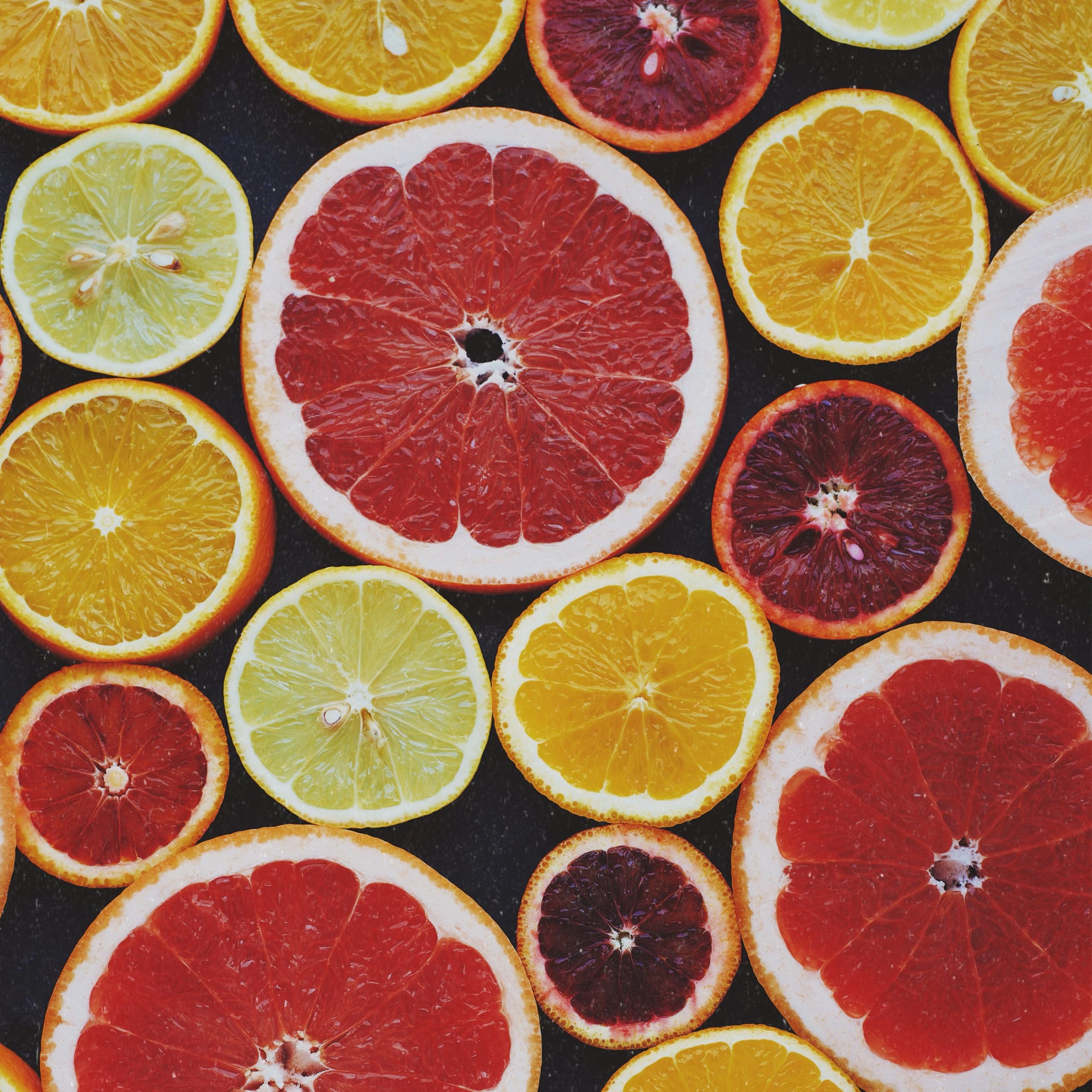 Fresh Squeezed Scents
If you're ready to handpick an additional citrus scent for your collection, you'll find plenty up for grabs at the Ella B. Candles grove…
No. 1 (Mandarin Orange & Vanilla) – Warm, sweet, and wonderfully versatile
No. 11 (Lemon Zest & Vanilla) – Often likened to cake without the calories, think of this sugary sweet scent as your Neighborhood collection's dessert course
No. 22 (Grapefruit & Lemon Verbena) – The strongest scent in our citrus line-up, grapefruit dominates in this energizing blend
No. 27 (Cilantro, Orange & Myrrh) – Towing the line between fresh and cozy, this fragrance is the quintessential clean house scent. Did someone say Spring Cleaning?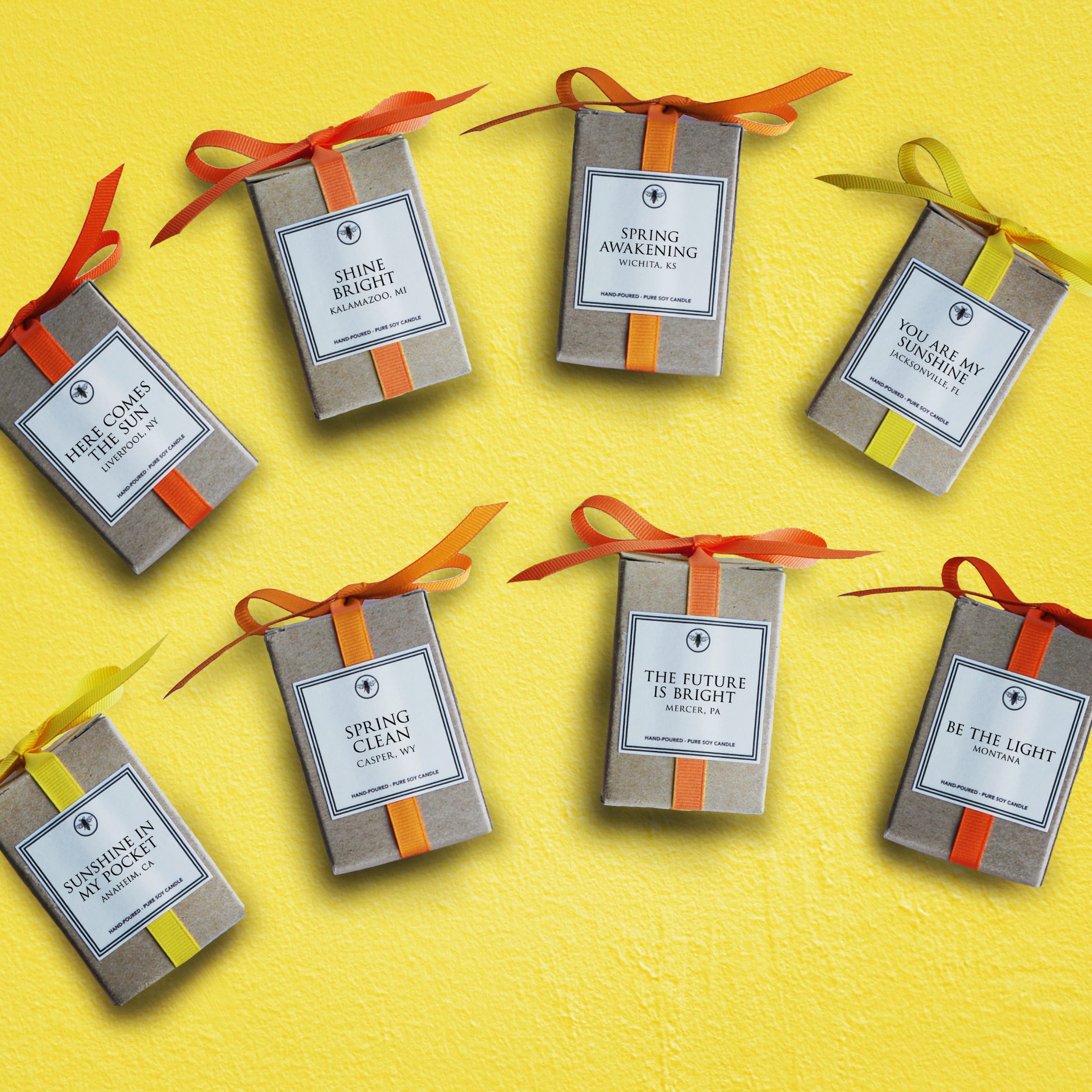 Here Comes the Sun Fun!
Once you've picked a new scent (or scents) for your collection, it's time for the fun part: giving it a name! Welcome spring with a season-specific name (like Spring Awakening or Spring Clean) OR, for candles that will sell into the summer months, try something sunny and bright:
You Are My Sunshine
Sunshine In My Pocket
Be The Light
Here Comes The Sun
Shine Bright
The Future Is Bright
Pair your sunny slogan with a colored ribbon to make your new addition the total package. Shown above: our snack-size votives tied with Torrid, Light Coral, Old Gold and Daffodil grosgrain ribbons.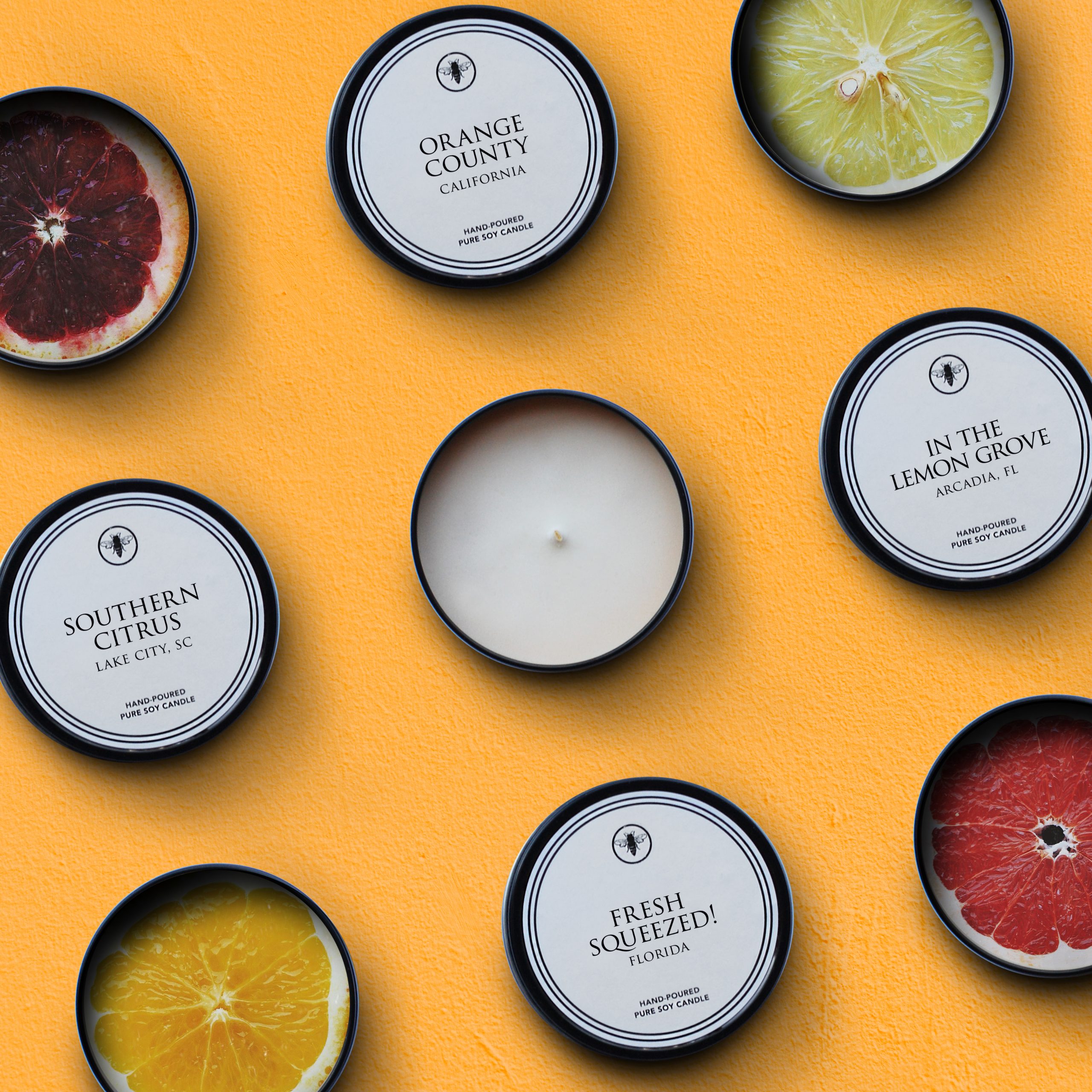 Local Flavor
Lookin' to Keep it Local? Bring your seasonal additions back home by pairing citrus scents with a splash of local flavor. Above: locally-inspired options, shown in our 8oz travel tin.